How do I share the code with my webmaster from the websites page?
Click Settings.
In the Website section, click on the name of the Embed you are attempting to include in the page.
In Visitor Tracking/Live Chat, click on the Send Instructions to Webmaster below the code snippet.
From the message window that pops up enter the e-mail address of your webmaster.
Feel free to customize the subject line or personalize your message, just be careful not to edit the actual code.
Once you are ready, click Send to share the instructions and code snippet with your webmaster.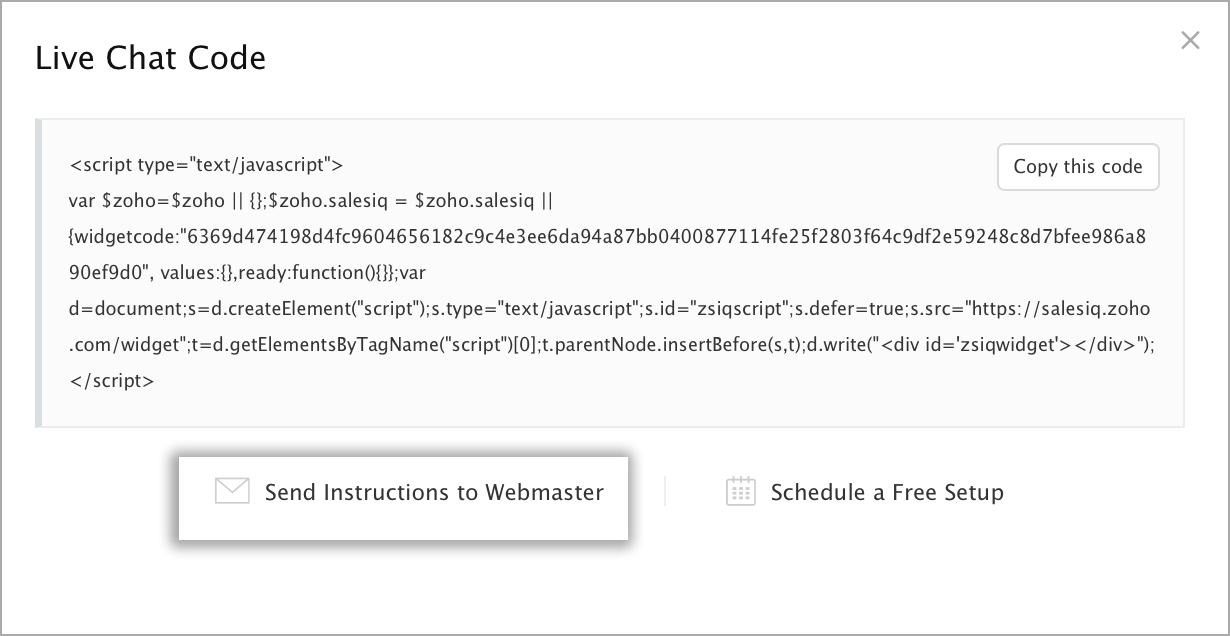 ​