Running a Test Chat
You have now enabled your Zoho SalesIQ, but before you can start connecting with your customers instantly, you will need to configure your SalesIQ operation to ensure you maximize each-and-every interaction with your customers.
Before you launch Zoho SalesIQ and boost your customer support with your new live chat operation, we want to make sure you know your way around the application and have tuned your live chat program to fit best your business.
Initiate Chat from Your Website
Try to initiate a test chat from your website. Which gives you a feel for what a pop-up style chat window will look like and how Zoho SalesIQ operates. 
Log into your Zoho SalesIQ dashboard
Then, log in to your website and initiate a chat from your website.
The window that pops up is the default chat window, where after entering your information you can start your Zoho SalesIQ's first live chat to test your system.
When you start the chat, you will notice the incoming chat on the left menu, with the visitors name under the "Waiting Visitors" heading.
To answer the incoming chat request, simply click on the visitor or just hover over it and click the "Pick up" button.
The new live chat window opens automatically into your Zoho SalesIQ dashboard.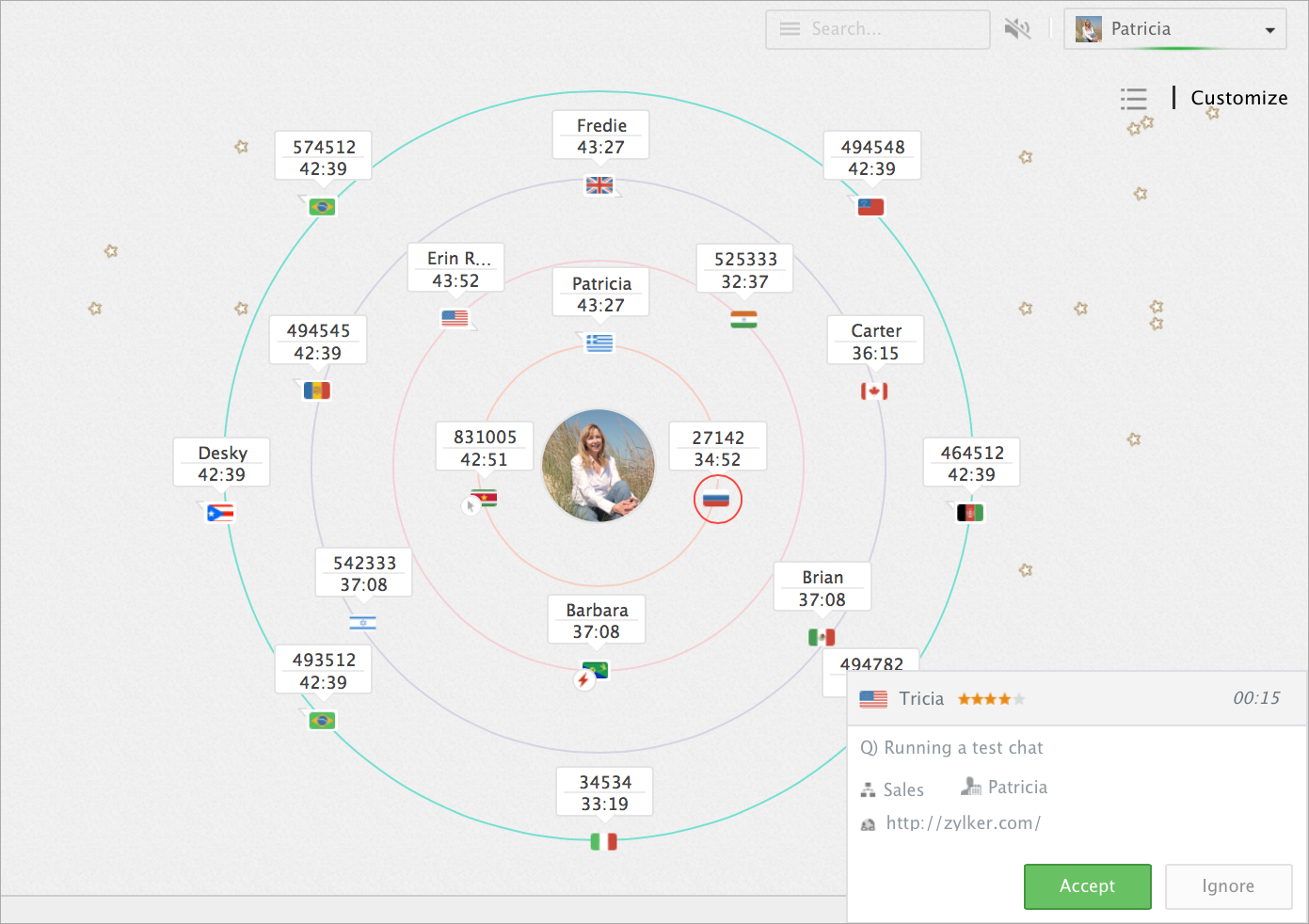 Initiate Chat from Your SalesIQ Dashboard
To proactively chat with your website visitors you can initiate a chat from your SalesIQ dashboard.
Login to your SalesIQ dashboard
You could see the visitors Info, Visitor ID and Country Flag in the rings. Click on the Info.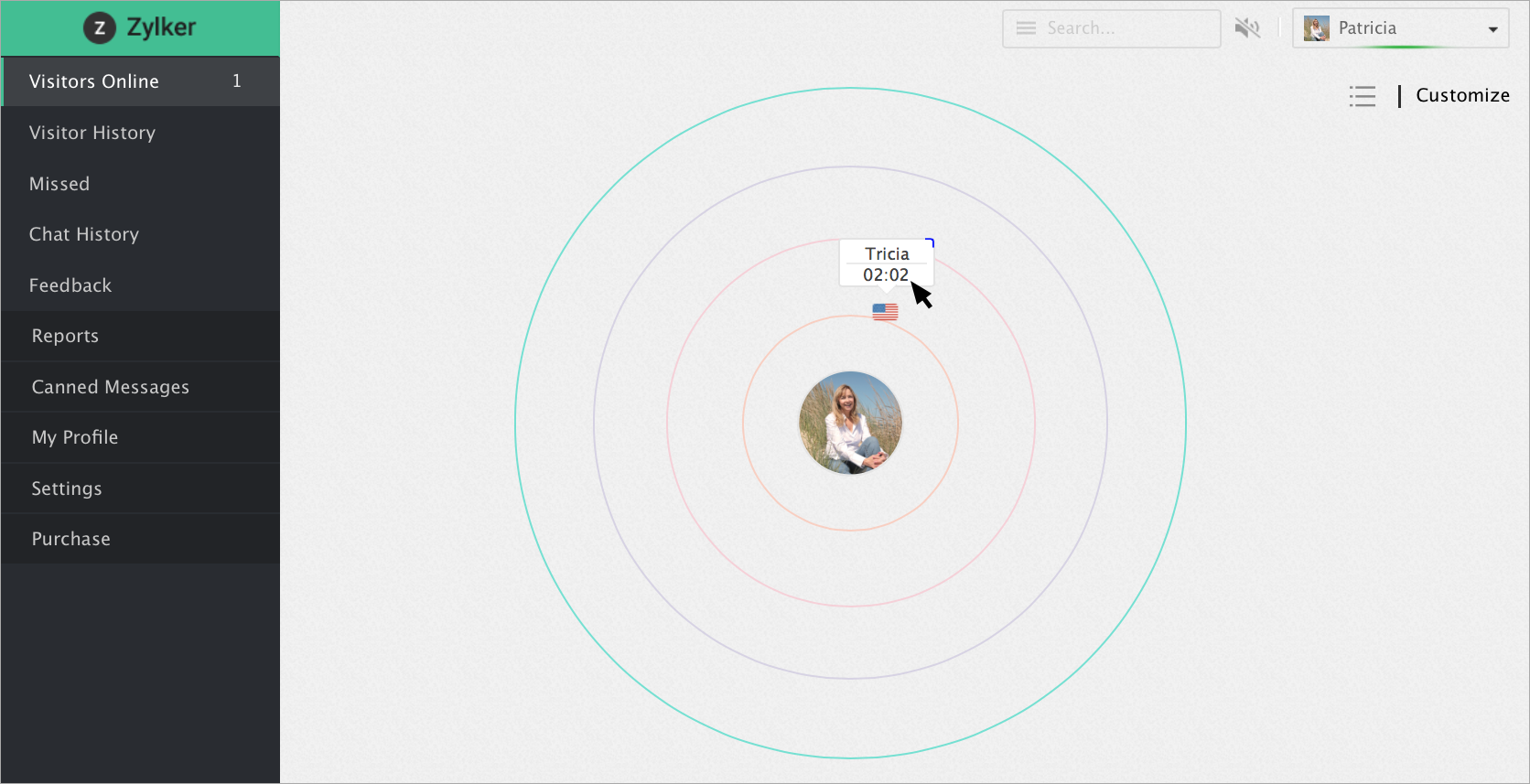 The Visitor Info tab will then appear
Enter the test message in the text box and hit "Enter", then choose the department from the drop down.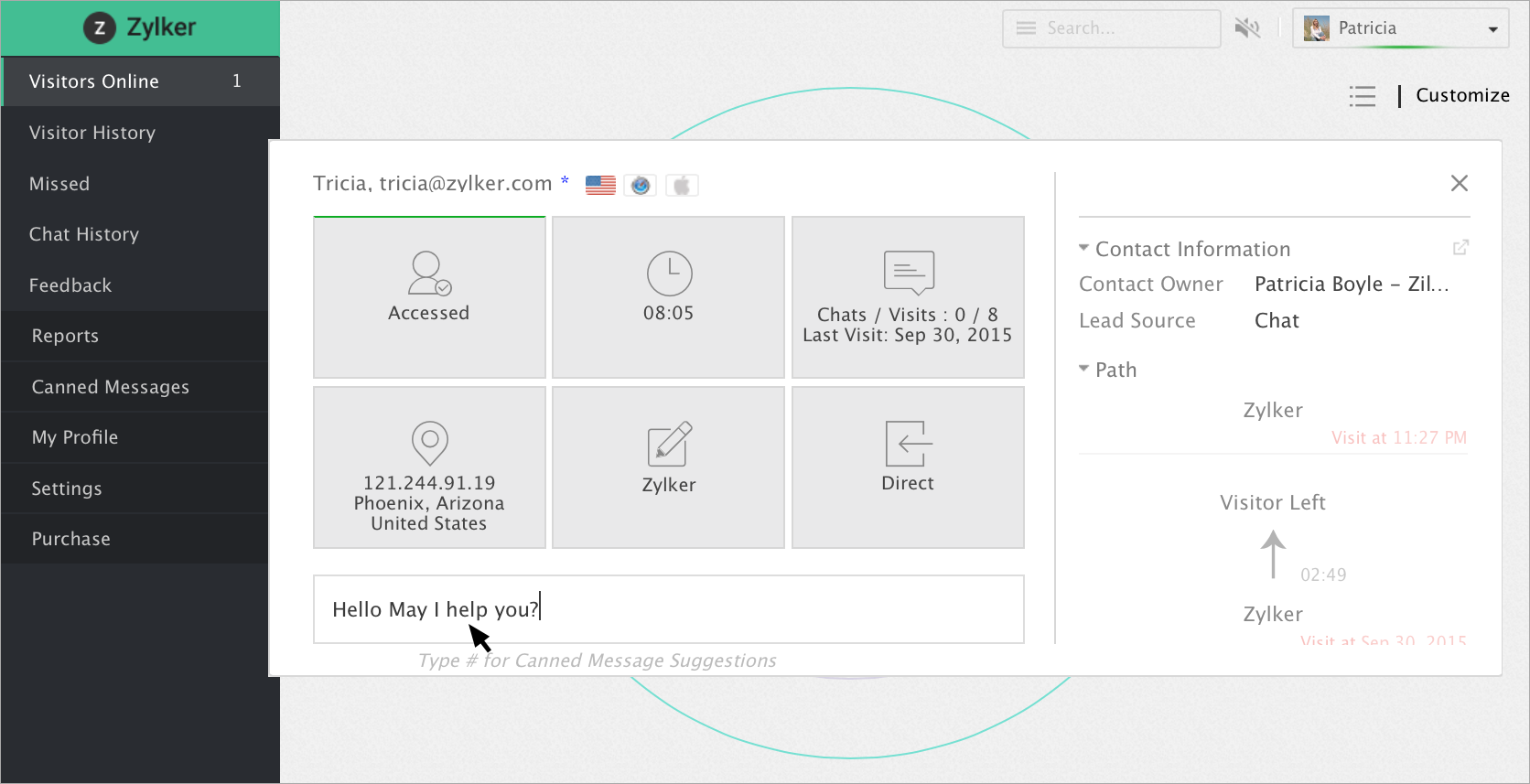 You can now receive the message initiated in your website screen
SalesIQ is now Ready to use!!!