Adding visitor input fields in the Post-Chat Window
In Settings -> Websites -> Website Name, choose Live chat widget.
Then, navigate to Chat Window -> Appearance, and customize the default window according to your needs.​
In the Fields section, Choose the Post-Chat option in Chat survey.
In the Choose Input Fields to Display in the Chat Window, enable the option you would like to add in the post-chat window.
If you wish to allow the visitor to Rate the chat conversation, enable the Allow Visitor to Rate the operator option.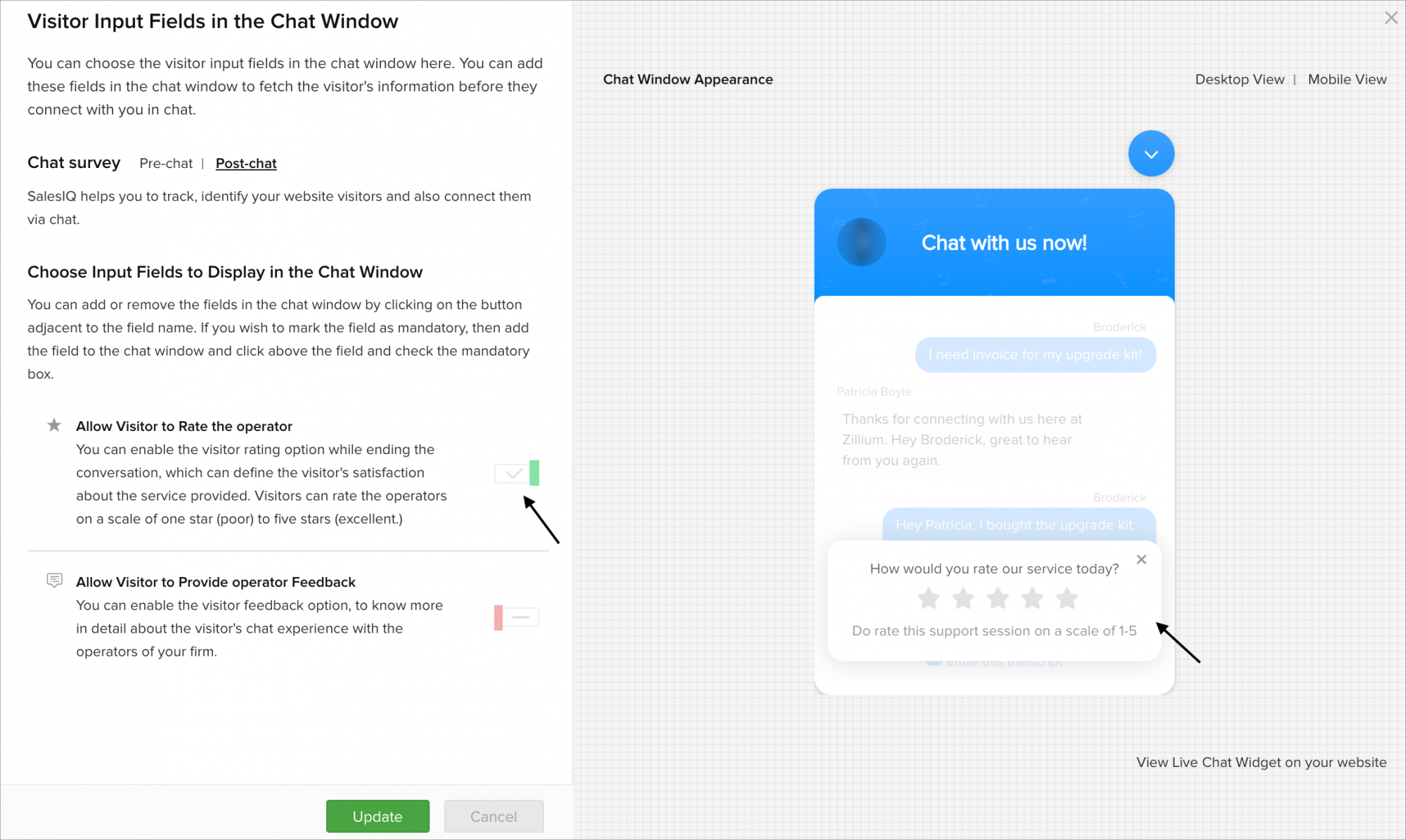 This will enable the visitor rating option while ending the chat conversation, which can define the visitor's satisfaction about the service provided. The visitor can rate the operator on a scale of one star (poor) to five stars (excellent)
If you wish to allow the visitor to Rate and provide Feedback, then enable the Allow Visitor to Provide Operator Feedback option.
You can enable the visitor feedback option, to know more in detailed about the visitor's experience during the chat conversation with the operator.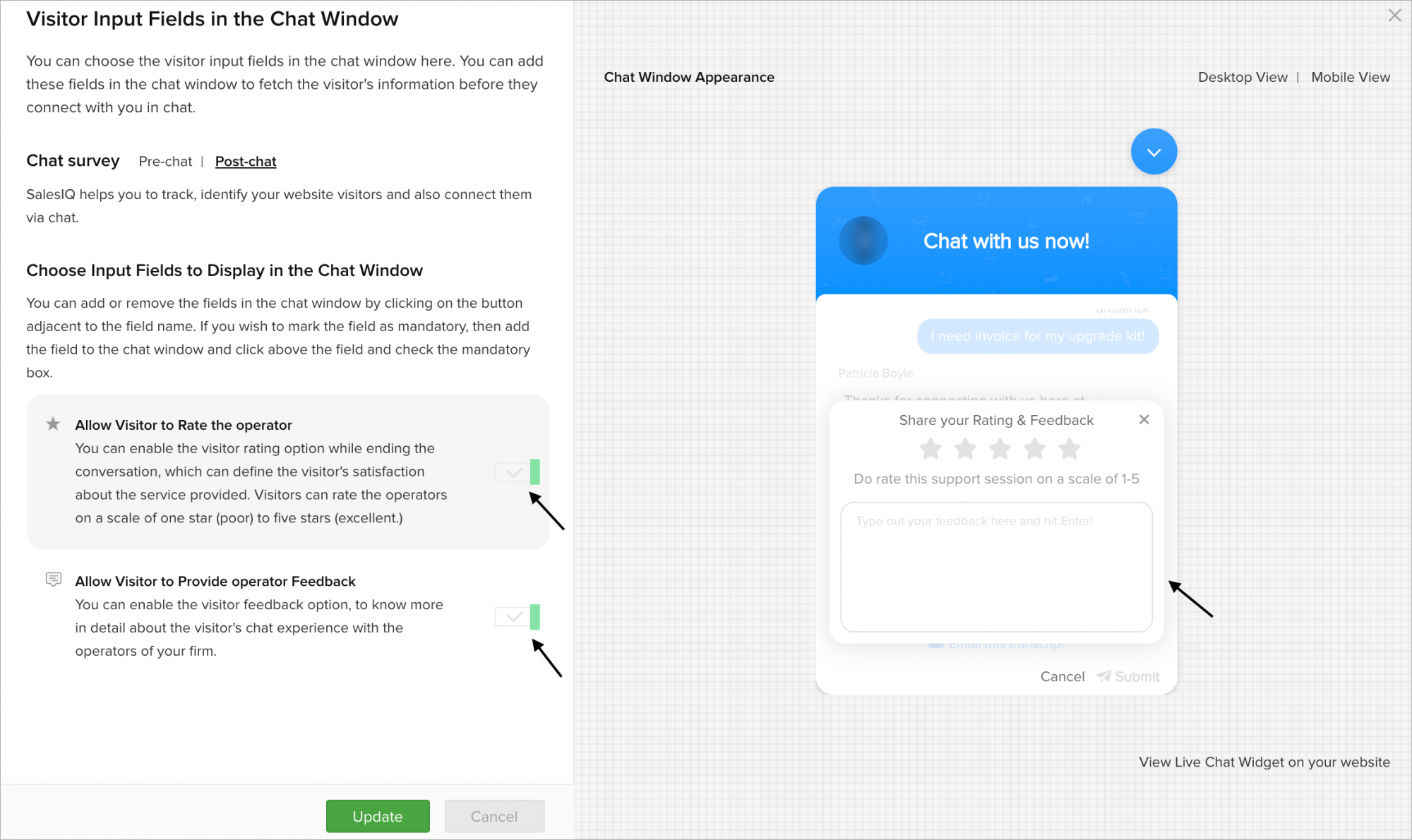 ​