How do I choose a Specific Department to assign visitor chats?
Let the visitor choose the department operator whom they would like to chat with, this ease the process and allow the visitor to connect with the right representative instantly.
In Settings > Websites > website name, choose Live Chat Widget.
Then, navigate to Chat Window > Configurations, and customize the default window according to your needs.​
In Configurations tab, Choose a Specific Department to Assign Chats from the drop-down.
If you choose, Allow Visitors to Select Department option then the drop-down will be displayed in the Pre-chat window and the visitor can select the department he would like to chat with.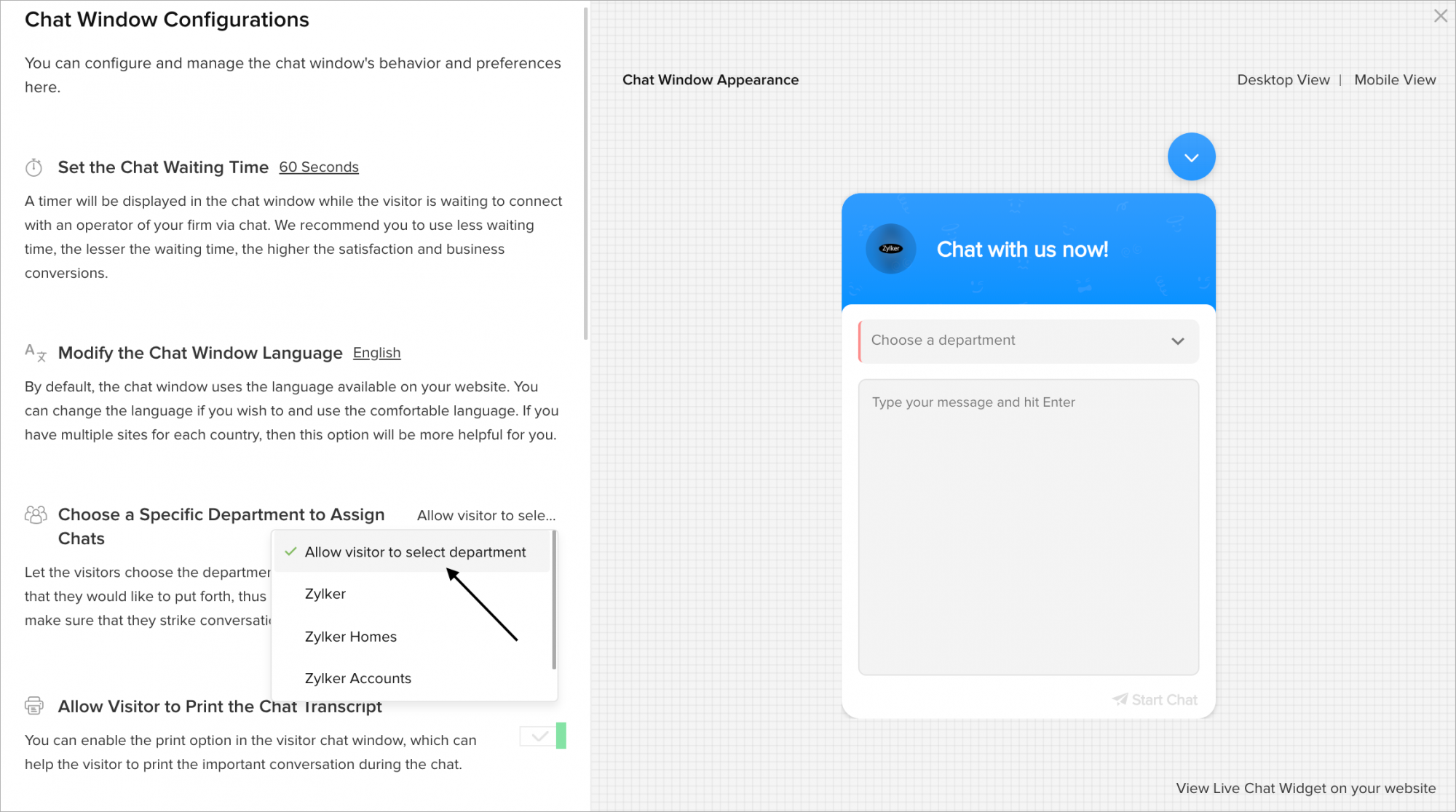 Now, the visitor can choose

 

the available departments in the chat window to strike a conversation.