Tasks in Google Calendar and Google Tasks
Zoho Projects provides an easy option to automatically add tasks created in Zoho Projects into your Google calendar or Google tasks. Add to Google Calendar and Add to Google Task options are available only if you have synched Zoho Projects with your GoogleApps domain.
Click here to learn more on access privileges for adding tasks to projects.
Feature availability and Access privileges
Feature Availability: All paid plans
Navigate to a project and click Task in the left navigation panel. Click Add Task in the upper-right corner to add a new task. 

Specify the other task details, also set reminders and recurring frequency if required.
Choose Add to Google Calendar and/or Add to Google Task check box.
Click Save to add the task to google calendar.
Tasks added in Zoho Projects are now automatically populated in your Google calendar and Google tasks.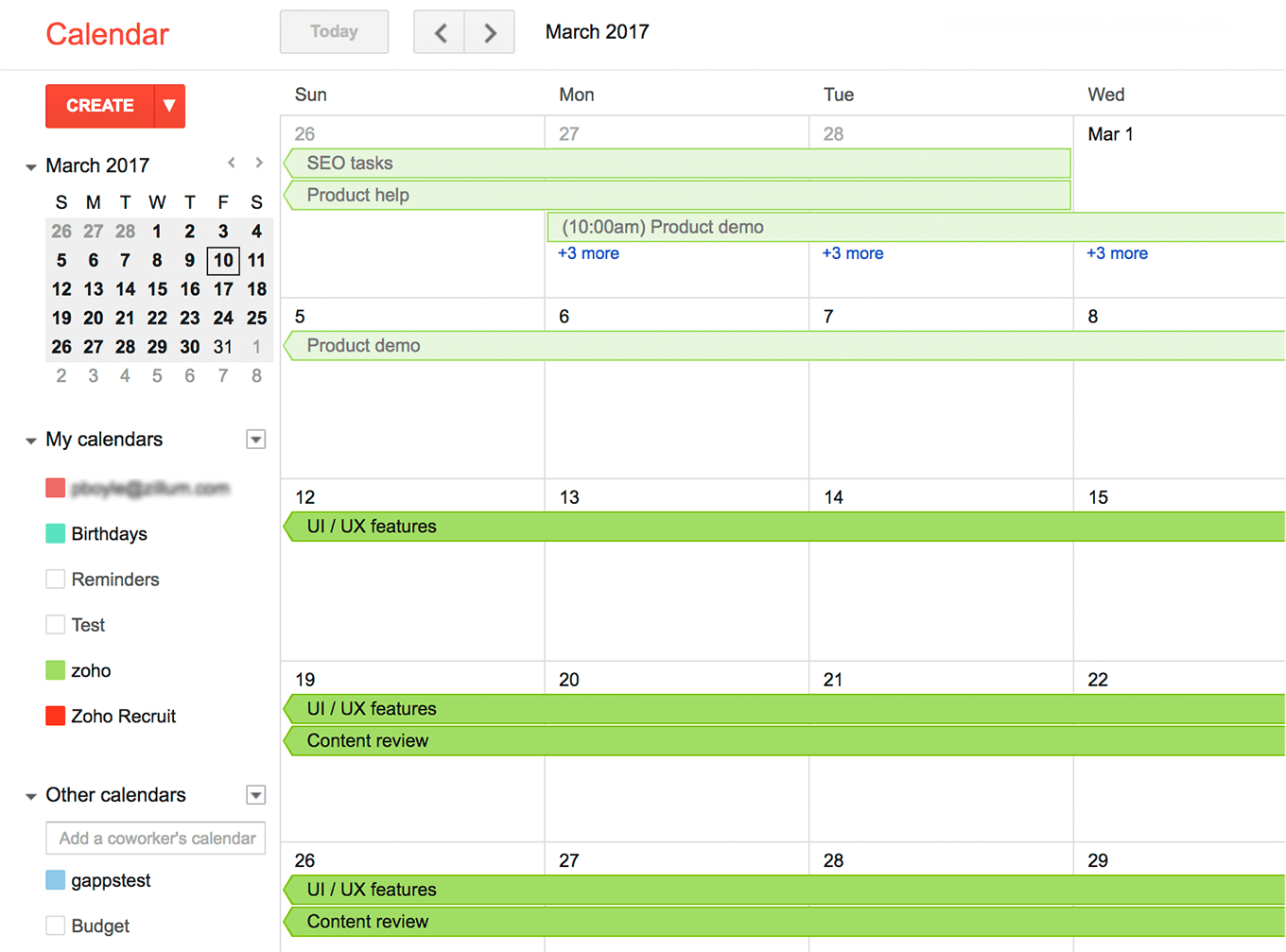 We have also provided the Google Hangouts option in the details page of Milestones, Tasks, Bugs, and Forums to collaborate with selected project users through Hangouts via Gmail.
Note:
If you edit tasks in Zoho Projects, the modified details will not be updated in Google Tasks. However you can click Export to Google Tasks, in the Plain view to export the updated tasks from Zoho Projects into Google Tasks.

Now, instantly connect to Zoho Projects in Google Apps!
Related Topics