Organize Files in Multi-level Folders
Organize your project files based on a category. You can group all your marketing collaterals in a folder and sales documents in another folder, so that it's easy to pick out them. You can add, edit and delete folders in Zoho Projects.
Add a new folder
In Projects, select the required project and then click the Documents tab. Hover the mouse over the FOLDERS option to enable settings, and then choose Create Sub Folder to create a new sub folder. Plus you can click Properties to view the folder details.

You can also create multi-level folders to segregate and classify files. Right click an existing folder and then choose Create Sub Folder to create a sub folder. You can also rename, remove and view the folder details and access statistics. You can create nested folders and organize your project documents based on your business needs.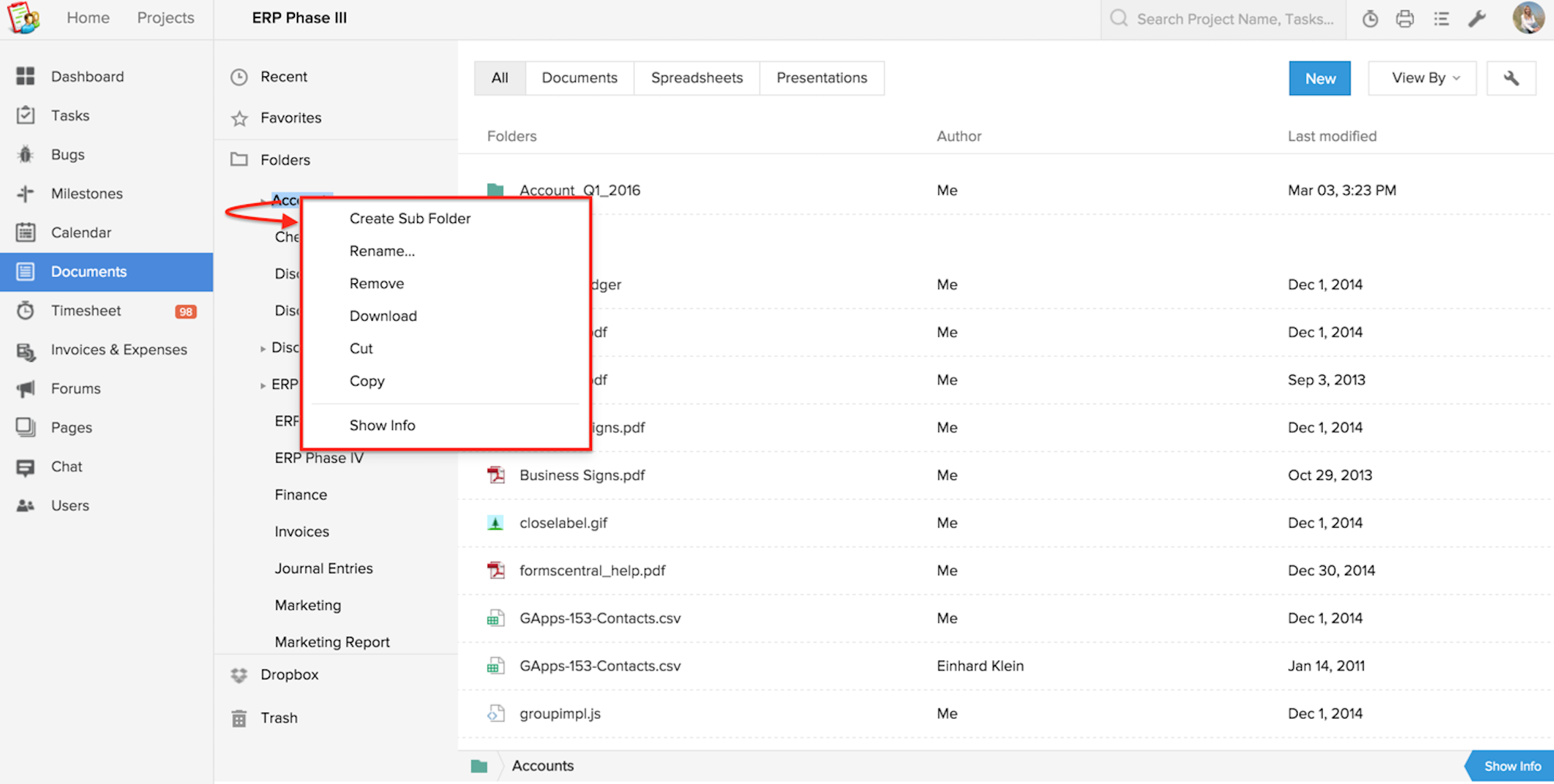 Download a folder
You can download a folder with all its associated files, if you wish. Right-click on the required folder and click Download to download the folder. You can also mark it as favorite and view the folder properties too.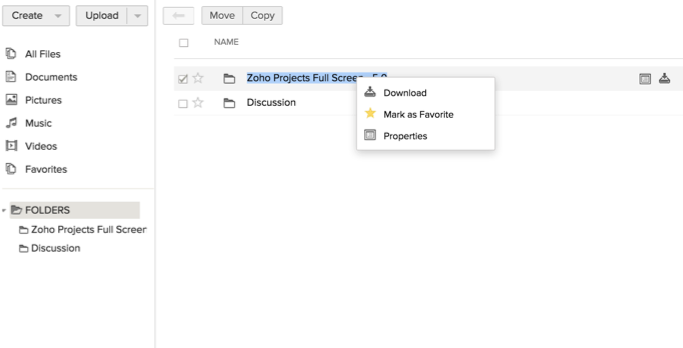 Move / Copy a file
In Projects, select the required project and then click the Documents tab. Click open the required folder, choose the files to move and then click Move to move them to another folder. In Move to Folder, select the desired folder to move the files and click Submit.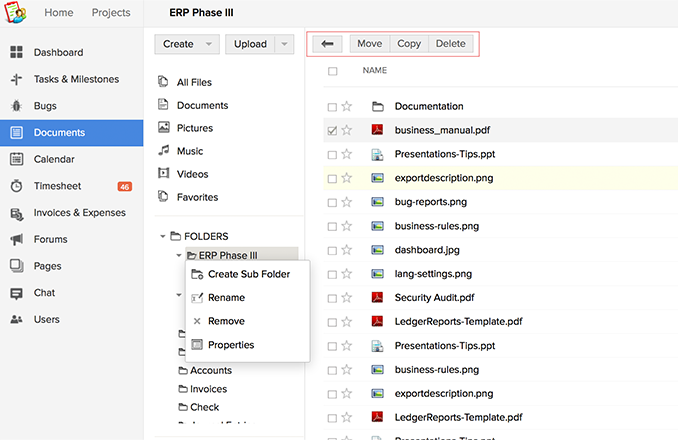 You can click Copy to make copies of the files to another folder or click Delete to delete the files to Trash.
The deleted files are permanently stored in Trash and you can restore them any time. If you wish to remove the files permanently, you must delete them from Trash.
Folder properties
You can access other folder properties such as folder and access details. Right click on the selected folder and choose Properties. You can view details such as Owner of the folder, Created and Modified dates.
Plus you can also send documents via Email to any specific folder using the provided folder link. Right-click the selected folder to which you want to send the document and then choose Properties. Copy the provided link in Send Document via Email to paste in the To address via Email. Access Stats provides you the access statistics of the folder by the project users. Based on the access statistics you can know the usage level of the folder.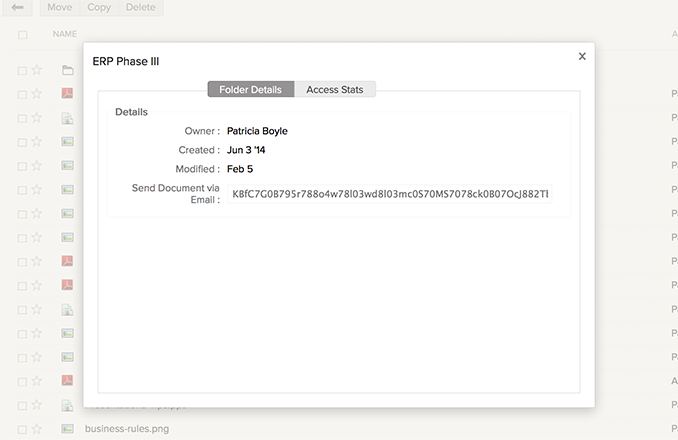 Related Topics