Edit, Delete and Archive projects
We've furnished options for you to edit, delete, sort, archive and unarchive projects as per your needs. The Portal Owner and Administrator has the privilege to edit, delete and archive a project in a portal. The Managers can only edit and archive a project.
 Edit a project
Click Projects and hover the mouse over the required project and then click the action menu to edit or delete a project.

You can edit your project name, overview or the project owner.
Delete a project
When you delete a project, the project is deleted forever along with the associated data. A project once deleted cannot be retrieved.

Archive a project
Edit a project and change it's Project Status to Archive, to archive an active project. The project is moved under Archived Projects. You can archive or unarchive projects based on your convenience.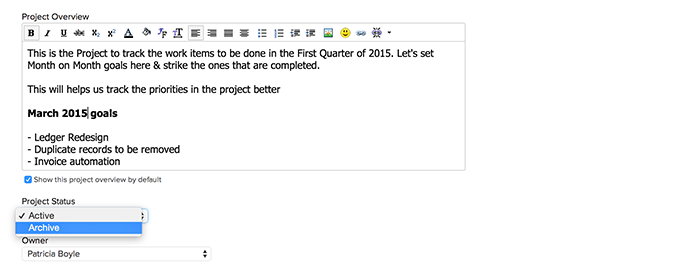 Sort archived projects
Click Projects and then choose Archived Projects. In the archived project list, click Sort Alphabetically on the right side to alphabetically sort the projects. The alphabetically sorted projects order is a temporary view, and you cannot save.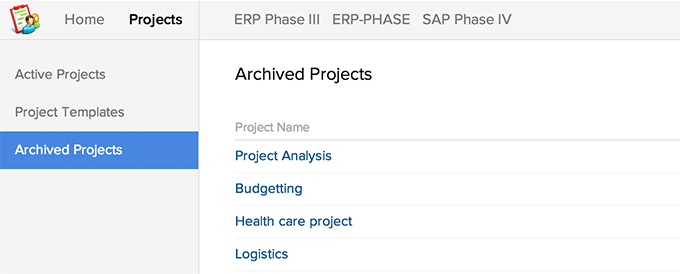 If required, click Back to default view to toggle to the normal view.