Business Rules and Workflow for Issues
Business Rules allows you to organize the bugs more efficiently by setting criteria that match your project requirement. Business Rules are applied to bugs based on the rule list order, when there are multiple business rules. You can add, edit and deactivate a business rule.
 Add a business rule
You can add as many business rules as desired for issues.

Navigate to Business Rule.
Click Add Rule.
Enter Name and select the trigger for the rule to Execute On.
Click Next.
Choose the Criteria based on the trigger and click Next.

Click to add criteria.
Check the box if you need to execute the next business rule.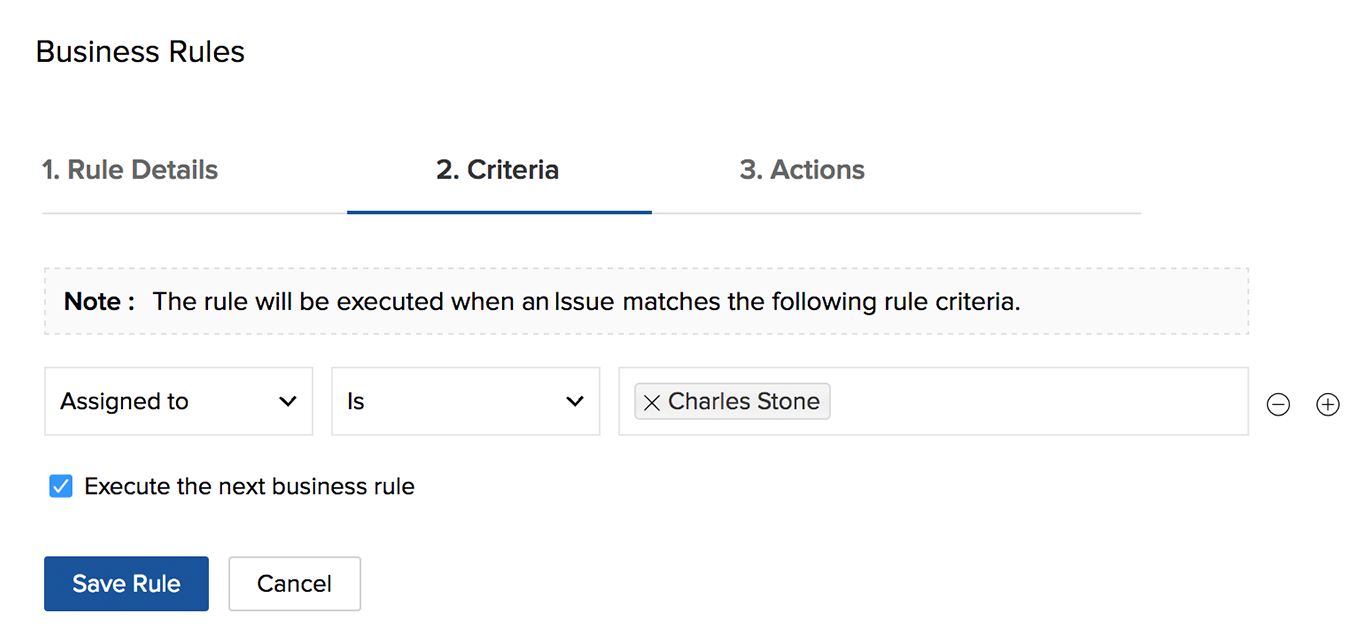 Select the field and enter the value to update when the business rule is triggered.

Setup webhooks to call them when the rule is triggered.

Click Save Rule.
Note:
You can also set criteria for business rules with Custom Fields, Affected Milestone,and Release Milestone.

 
 Edit / Delete a business rule
Hover over the business rule and click
or
to edit or delete the rule.
 Reorder business rules
Click
Drag and drop business rule to reorder them.
Click Save Order.
 Deactivate business rule
Business Rules can be deactivated. Simply toggle the ON/OFF switch to deactivate the rule. Toggle the switch again to activate the rule.