Launching QA Mode for Evaluvating A/B Tests
Use QA mode in your A/B test to view how the test is conducted depending on the user agent. You can evaluate the test to see how the different variations of the test behave.
Step 1: Open the desired A/B test and click on the Summary tab.
Step 2: Click on the QA Mode button. A new tab with the experiment web page set up in the QA mode will open.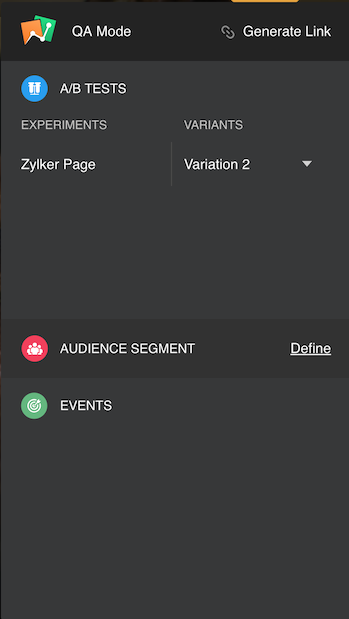 You can evaluate the test by modifying selections in the A/B Tests and Audience Segment sections.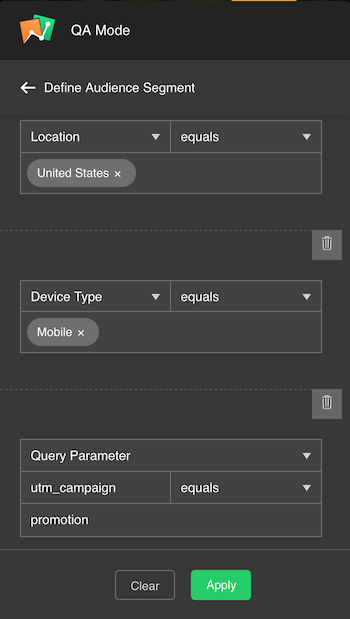 Step 3: Select the desired experiment and the corresponding variation. The web page will change based on your selection.
Step 4: You can even select specific audience segments, which will be applied to all the experiments displayed in the above list.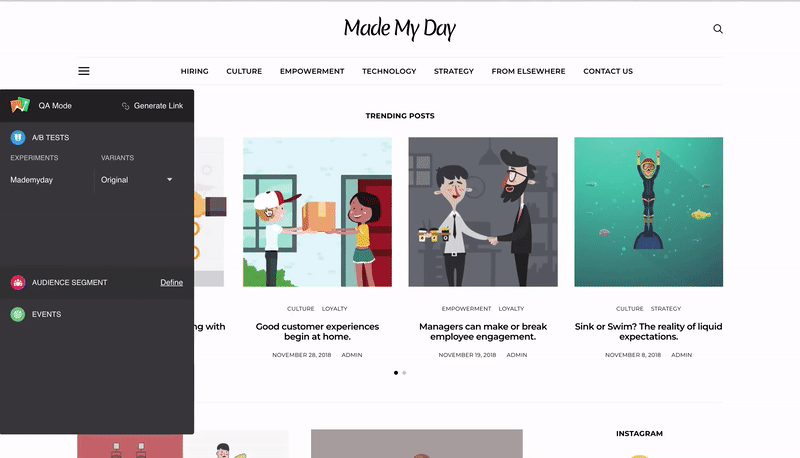 Events Section:
After making the changes, any interaction you make with the web page will be recorded live in the Events section. These interactions include goals achieved, elements clicked, and audience targeted. 
Note: Whenever you change the audience segment in QA mode, the Events section will be reset.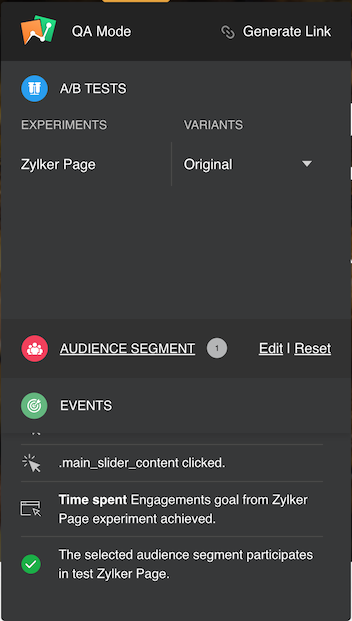 Preview Section:
View options for sharing the QA mode along with its setting, click on the Generate Link button.
You can share the URL with another user for viewing the web page in the QA mode in the desktop. This link will be valid only for 30 mins. Post the 30-minute mark, the user's page will load but not along with the QA mode.