Terms and Conditions Field
Allow your users to agree or disagree with your terms and conditions in your forms using the Terms and Conditions field. The terms can be a policy, disclaimer, warranty, ownership, privacy, etc.
We recommend using the Terms and Conditions field whenever you collect users' data in forms on your websites, blogs, or e-commercials. The terms and conditions field is not a legal requisite, but it acts as an agreement between you and the user. When you have the user's consent for a policy or an agreement, their data can be shared without leading to any legal disputes, privacy concerns or security risks.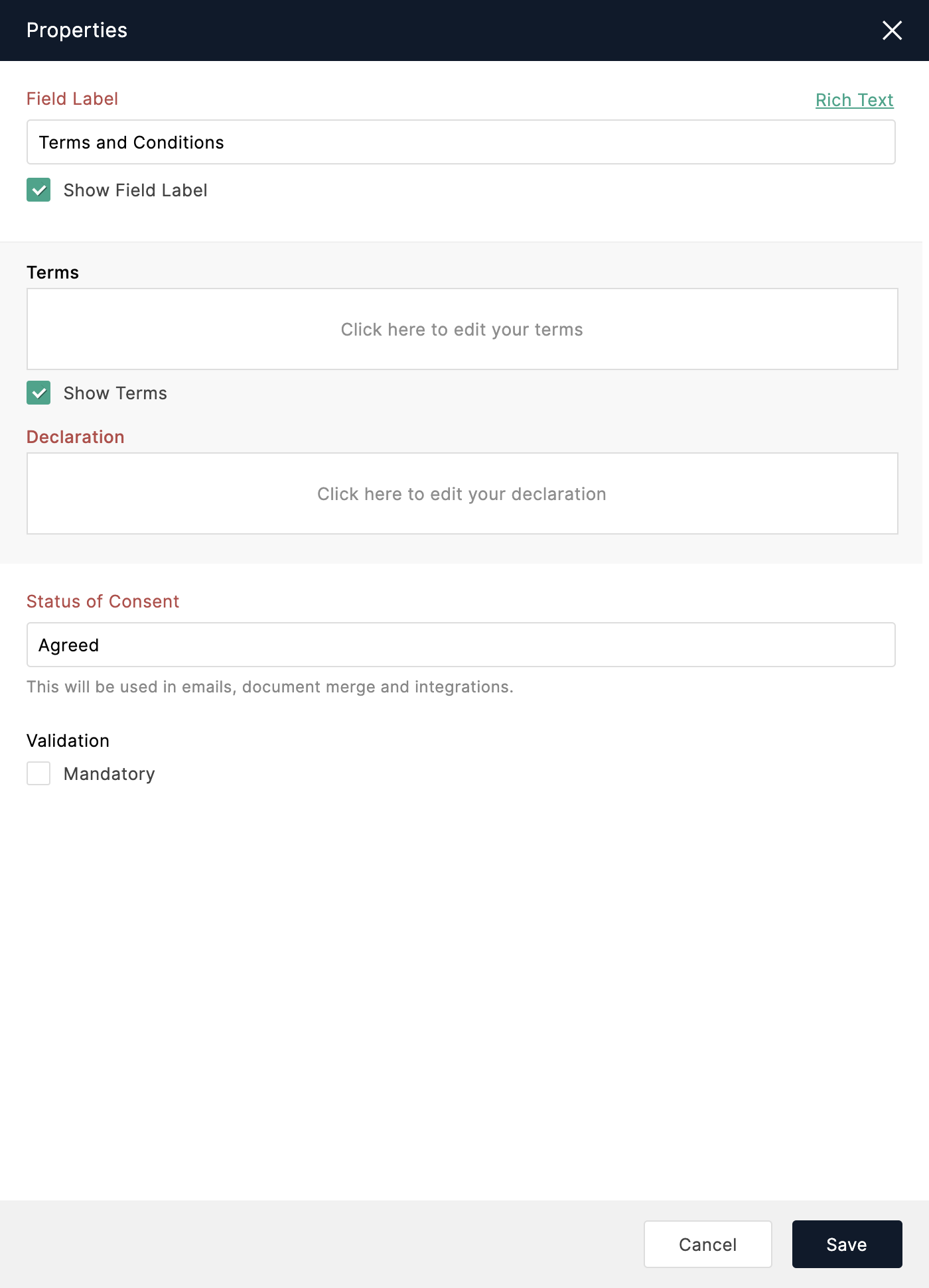 Drag and drop the Terms and Conditions field from the Advanced Fields.

​
Under the Properties pane, change the field name on the Field Label tab.
To hide the Field Label in the form, deselect the Show Field Label box.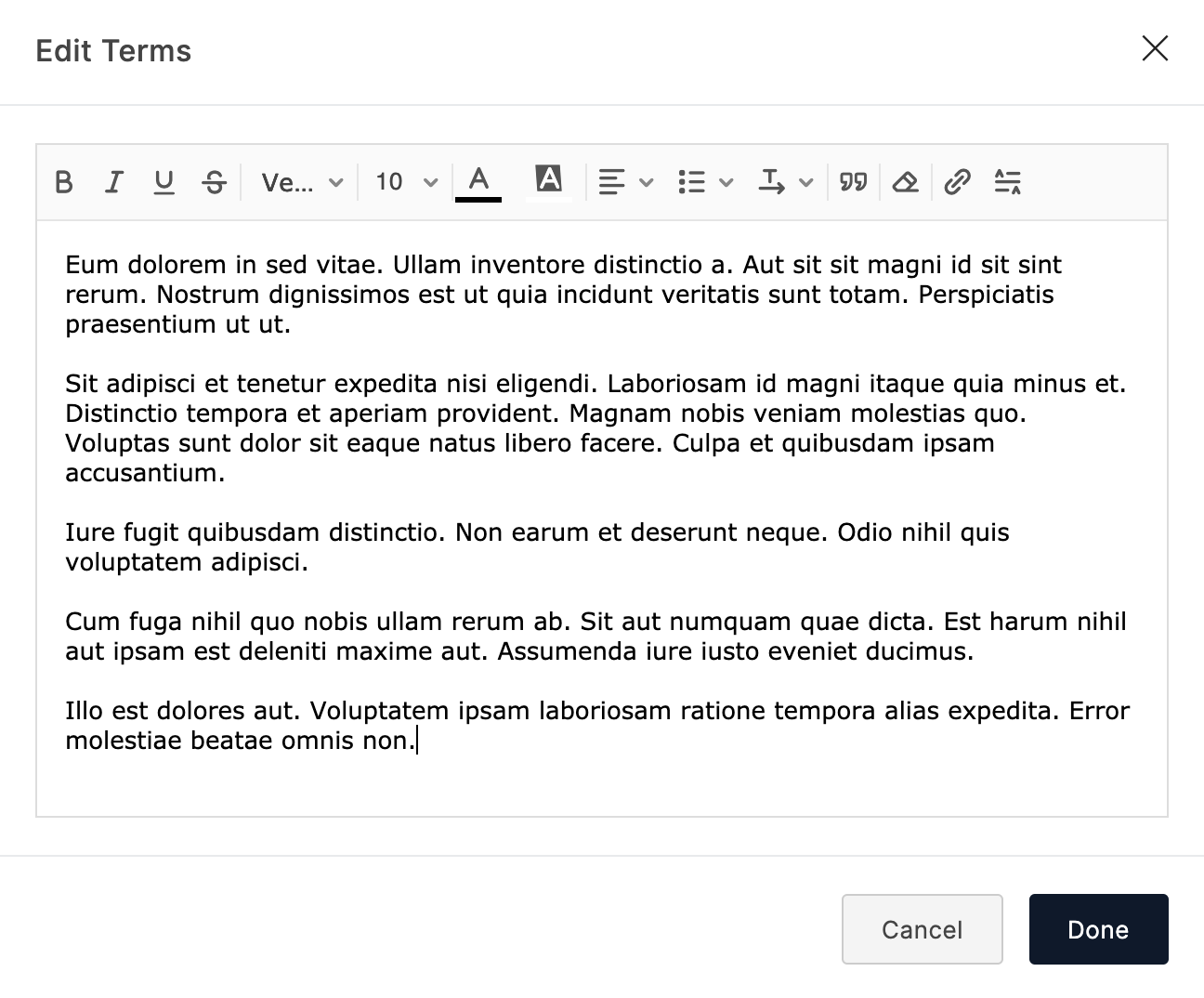 ​
In the Terms tab, enter your terms and conditions you want the agreement for.
You can also add links to your Terms.
To hide the Terms section from your form, deselect the Show Terms box.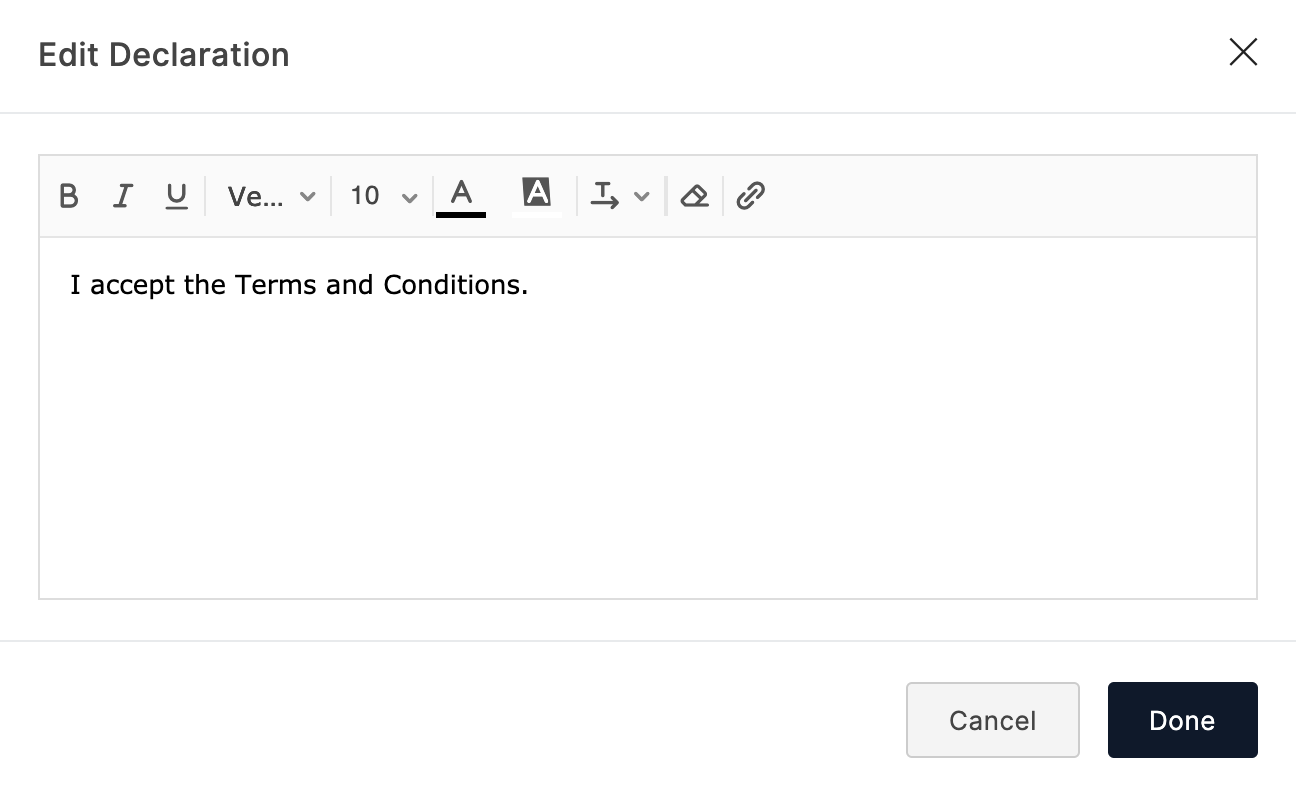 ​
In the Declaration tab, compose an appropriate declaration sentence.

​
The Status of Consent shows whether the user has agreed to the terms and conditions or not. 
In the Status of Consent tab, enter the status of agreement of the user.
E.g., Agreed, subscribed, signed up, etc.
Note:
The status of consent will be used in emails, document merge, and integrations.
Further actions in your forms will depend on the user's status.