Zoho SalesIQ Integration
With Zoho Forms - Zoho SalesIQ integration, you can track and engage better with your website visitors by pushing details to your Zoho SalesIQ account every time a visitor fills out a form embedded in your website. 
To integrate:
Click on the Integrate tab on your form builder.
Click on Zoho SalesIQ >> Integrate.
In the pop-up that appears, select the portal and website name.
Click on Continue.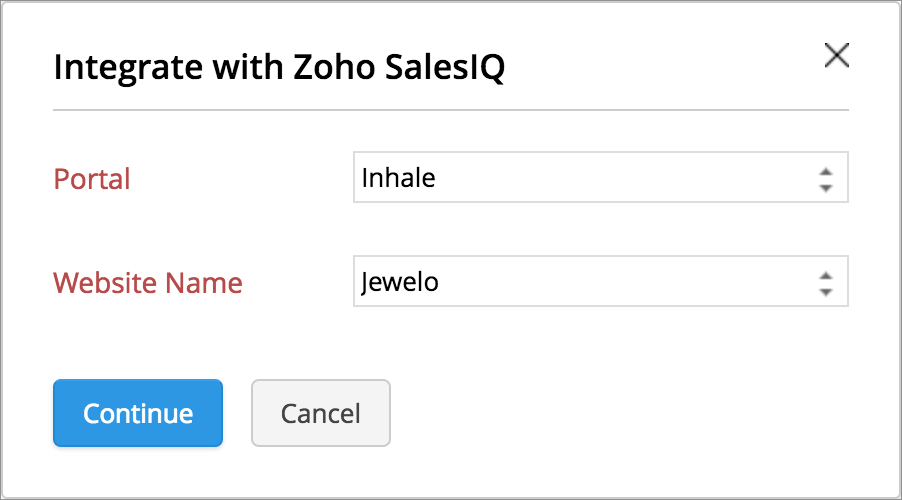 ​
Under Mandatory fields, you'll find the Email field which needs to be mapped to the corresponding email field of your form.
To map more form fields to your Zoho SalesIQ fields, click on the Add Fields button.
Once you're done, click on the Integrate button.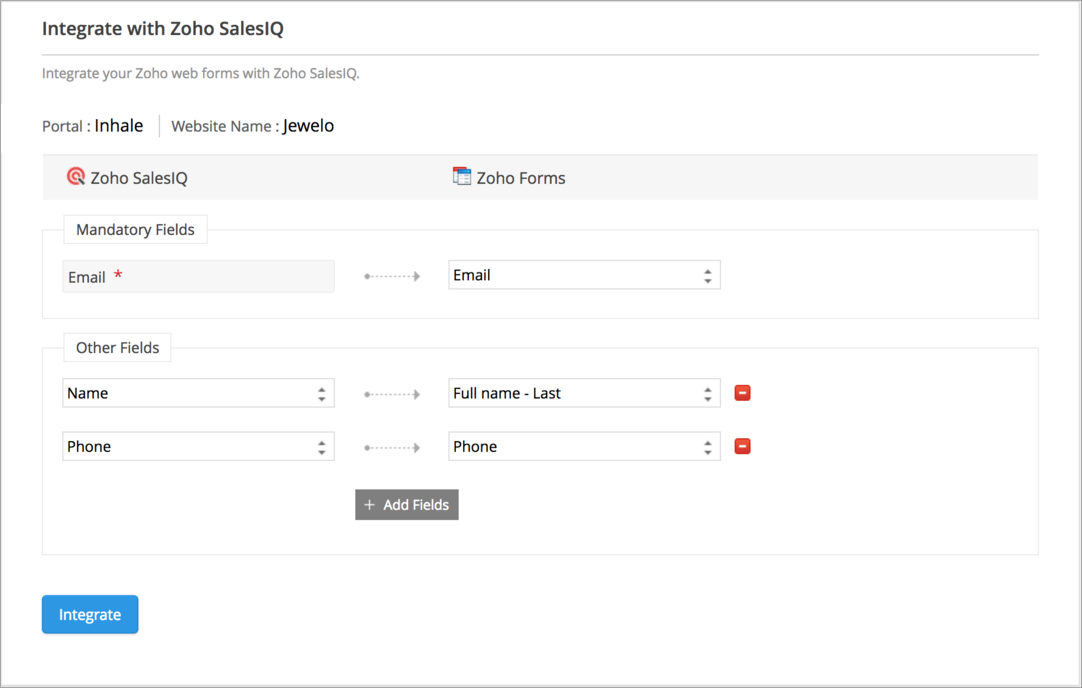 ​
Now, copy and paste the Visitor Tracking Code to your website's source file anywhere before the </body> tag.

 
Note:  If the same code has already been embedded to your website from Zoho SalesIQ, then there is no need to paste this code again from Zoho Forms.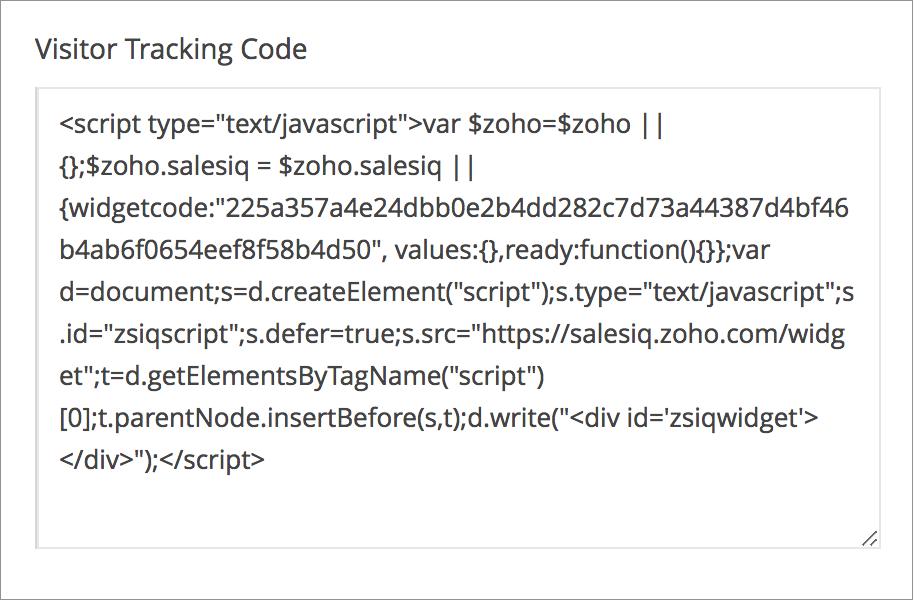 ​
Each time a website visitor fills the embedded form in your website, the form data will be pushed into the corresponding fields and can be tracked in your Zoho SalesIQ account.