Zoho Campaigns Integration
You can directly add your form's respondents as contacts in Zoho Campaigns. Your mailing list will automatically be updated every time a new submission comes in.
To integrate with Zoho Campaigns:
Click on the Integrate tab on your form builder.
Under Zoho Campaigns, click on the Integrate button.
If you haven't created any Zoho Campaigns mailing lists yet, you'll find a link that would prompt you to create one.
Once done, refresh your Zoho Forms page and you'll find all your mailing lists in the dropdown.
Select the mailing list and map your Zoho Campaigns field to the corresponding fields in Zoho Forms.
Once you're done, click on the Integrate button.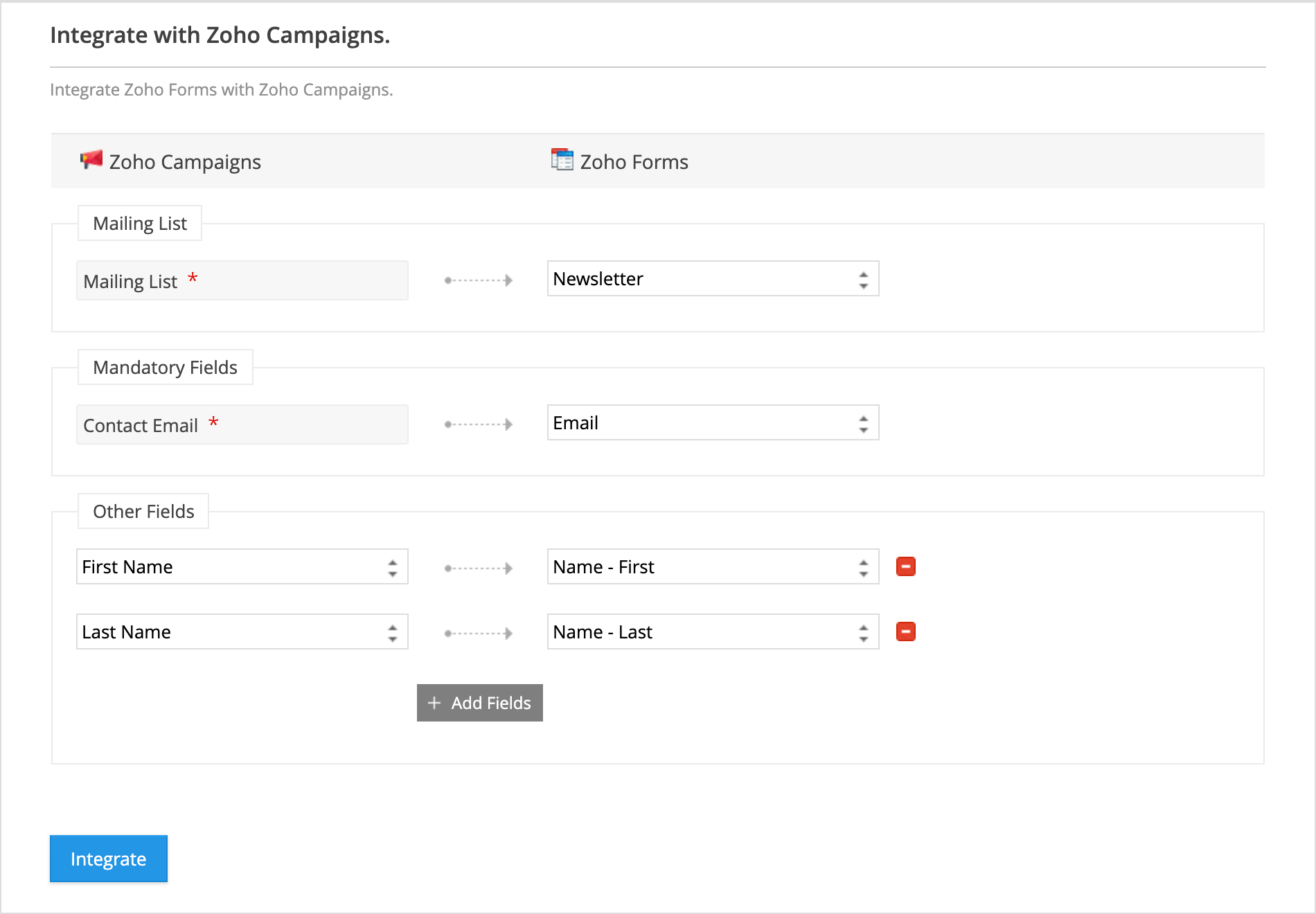 ​