Understand address field in spreadsheet report
This field displays values that are valid addresses. Based on the predefined properties, the values displayed include or exclude certain information in the field. The highlight of the address field is that it could plot the address value in a specific record on a map. On clicking or tapping the map icon incorporated in the address field, the map opens in a pop-up, plotting the address on the its layout.
Let's assume you have a package delivery service and a report that displays records of deliveries scheduled for the day. Each delivery person is assigned a beat and they can view the deliveries assigned to them on their browser, phone, or tablet. Upon clicking the map icon beside the address, the  location is displayed. When accessed from phone or tablet, address in the selected record is plotted on the map. This could further aid in navigation, providing the delivery person with directions to reach the location. In the spreadsheet report, the address field values appear read-only. You can edit the address field by clicking the expand (>>) and collapse (<<) icons in the column header of that address field in your report. Upon expanding, all subfields that you've enabled in the form will appear editable. The following GIF show how editing an address field in the spreadsheet report looks like: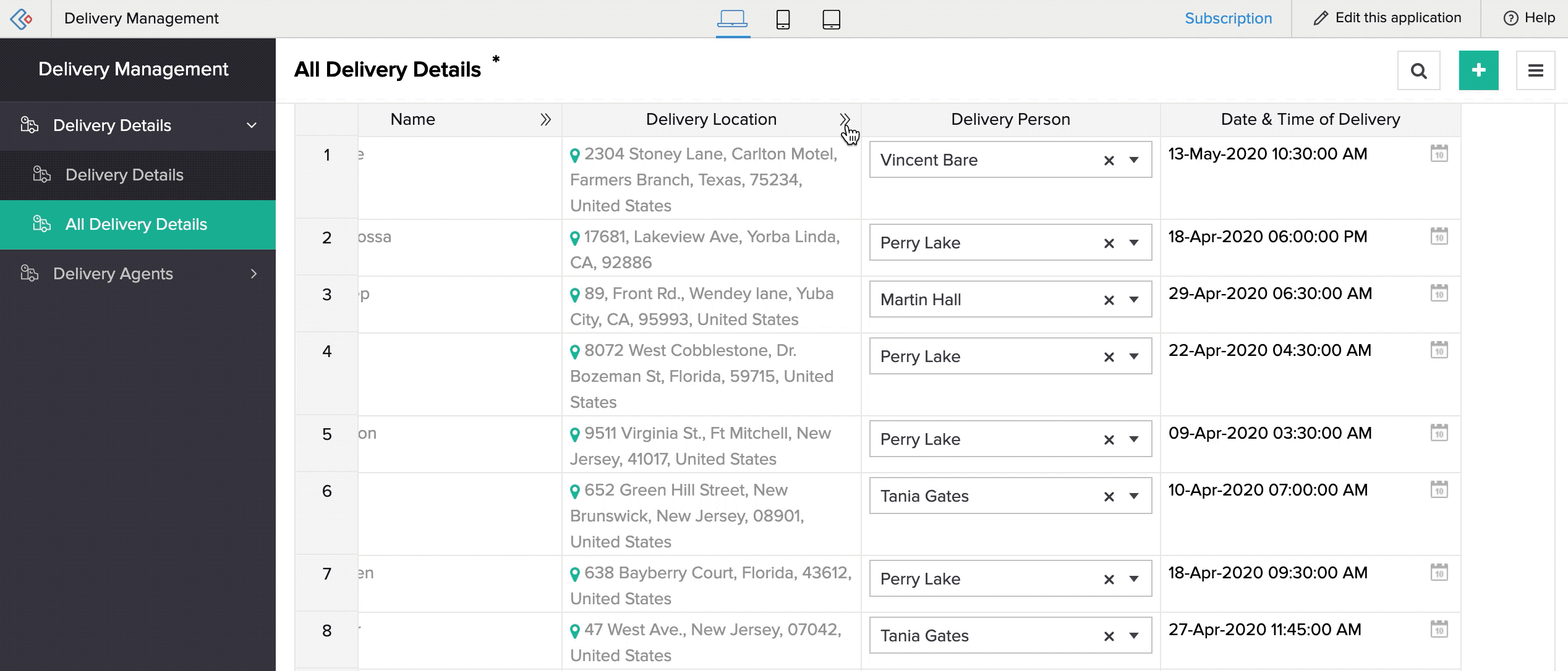 Things to know
When your form has a mandatory address field, all its subfields should be checked (form and report-level) so as to be able to view and edit them in spreadsheet report.
Freeze column is not functional in a report that includes address field.
When editing the address field values in a spreadsheet report,

A crossed map icon will be displayed if the given address is an invalid address.

Drag and paste values for address field does not re-calculate the geo coordinates for the address field. The below GIF shows how you can drag and paste the address field values displayed as geo-coordinates in a spreadsheet report. The values will not be re-calculated in this case.

The below GIF shows how you can drag and paste the address field values displayed as physical addresses in a spreadsheet report. The values will be edited as per the values you have pasted from other records.