Understand predefined sorting in kanban report
Sorting creates a linear, sequentially arranged data structure that helps you eliminate the hassles of haphazardly maintained information. It enables you to easily glance through the data and find required information.
Predefined sorting enables you to view report that is already sorted in a specific manner, thereby making it easy to trace the records. The records in the report are sorted based on fields. Let's assume that you have a report on Delivery Status. If the sorting is based on the Name field, the records are arranged accordingly. The report on loading itself assumes this predefined sorting structure.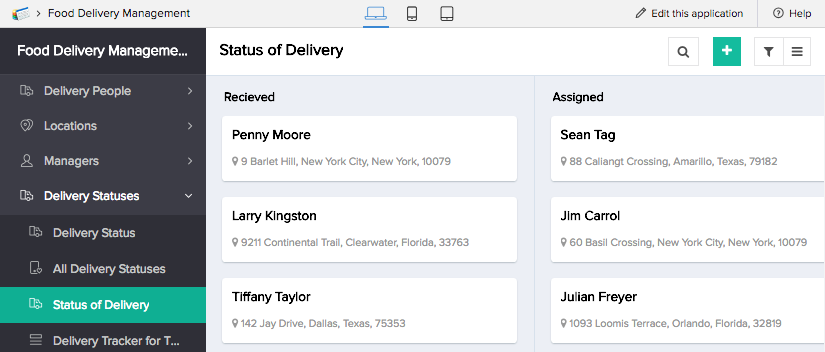 You can access this report from browser, phone, and tablet.