Configure button display
Display configuration for a button includes adding a label to the button and setting it's shape.
To configure button display
Click to select a panel that holds the button you want to configure display for.
Click the Configure option in the toolbar in the header area of the page builder. A configuration sheet slides in.
Click to select the button inside the panel.
From the configuration options on the right, select DISPLAY.
LABEL: Click and type in a suitable label for the button in the space provided.
BUTTON TYPE: Choose between RECTANGLE or ROUND.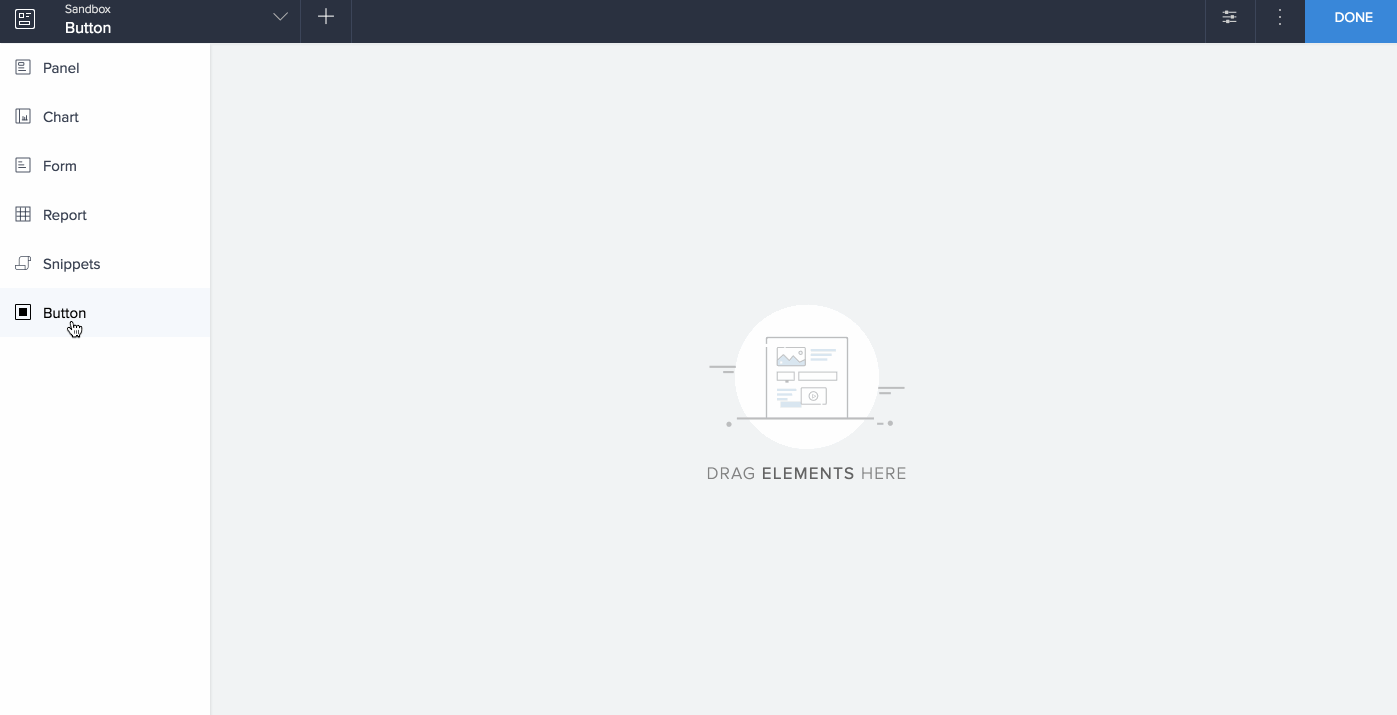 You can preview the changes and close the configuration sheet. The changes will be auto saved.