Switch to Zoho Creator 5
To find out if your account is eligible for accessing Zoho Creator 5, look for Try new builder link in the header bar as shown below.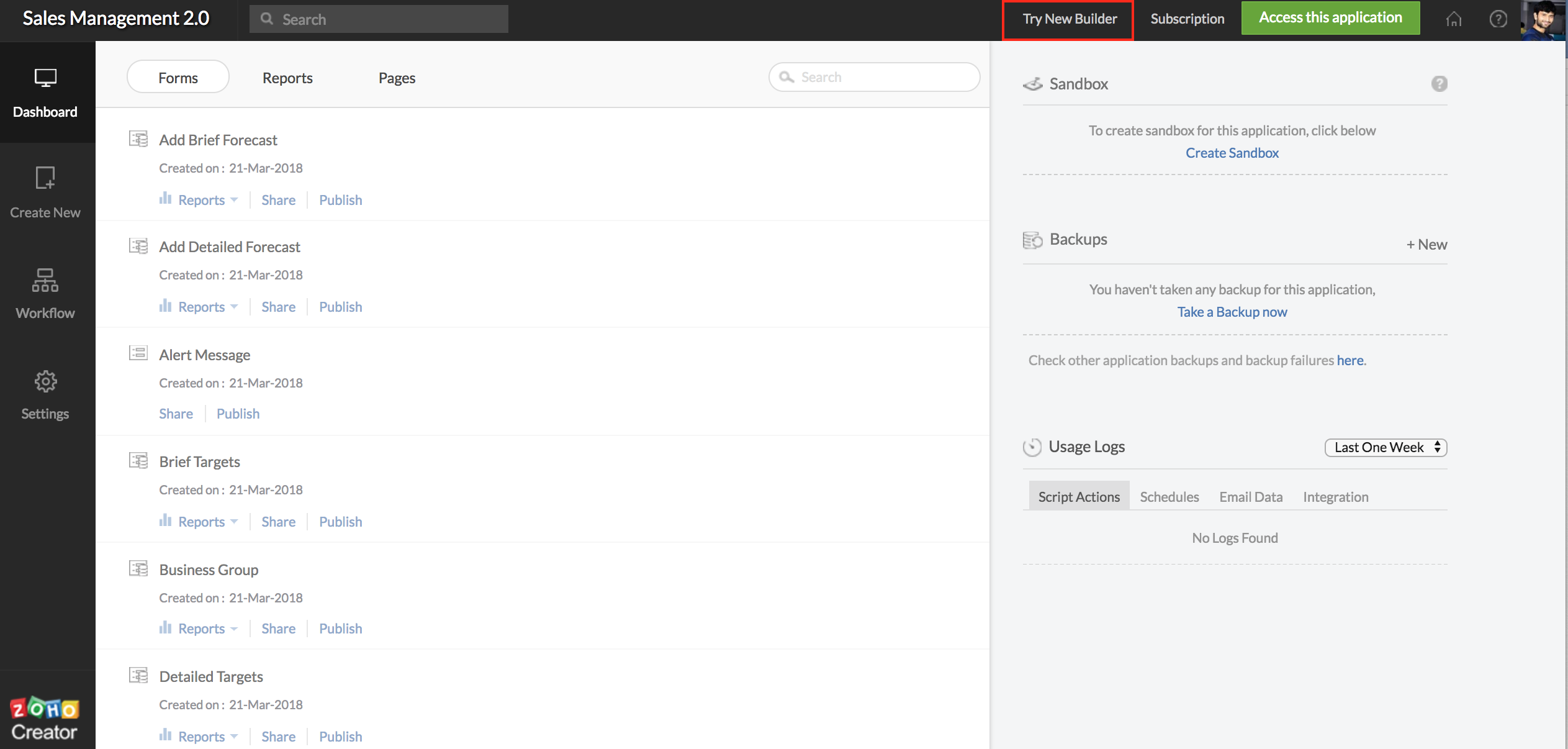 When you switch to Creator 5:
The way you and your users access your applications will remain unchanged. In other words, all your forms, reports, pages and workflows(deluge scripts) will continue to work as they used to work.
When you edit your app, it will load the new Creator 5 editor. All your existing configurations will remain unchanged.
To switch back to the old version:
Access the application -> Click the hamburger icon next to the application name -> Choose 'Switch to old version' in the bottom. The app will load in the old version of Zoho Creator.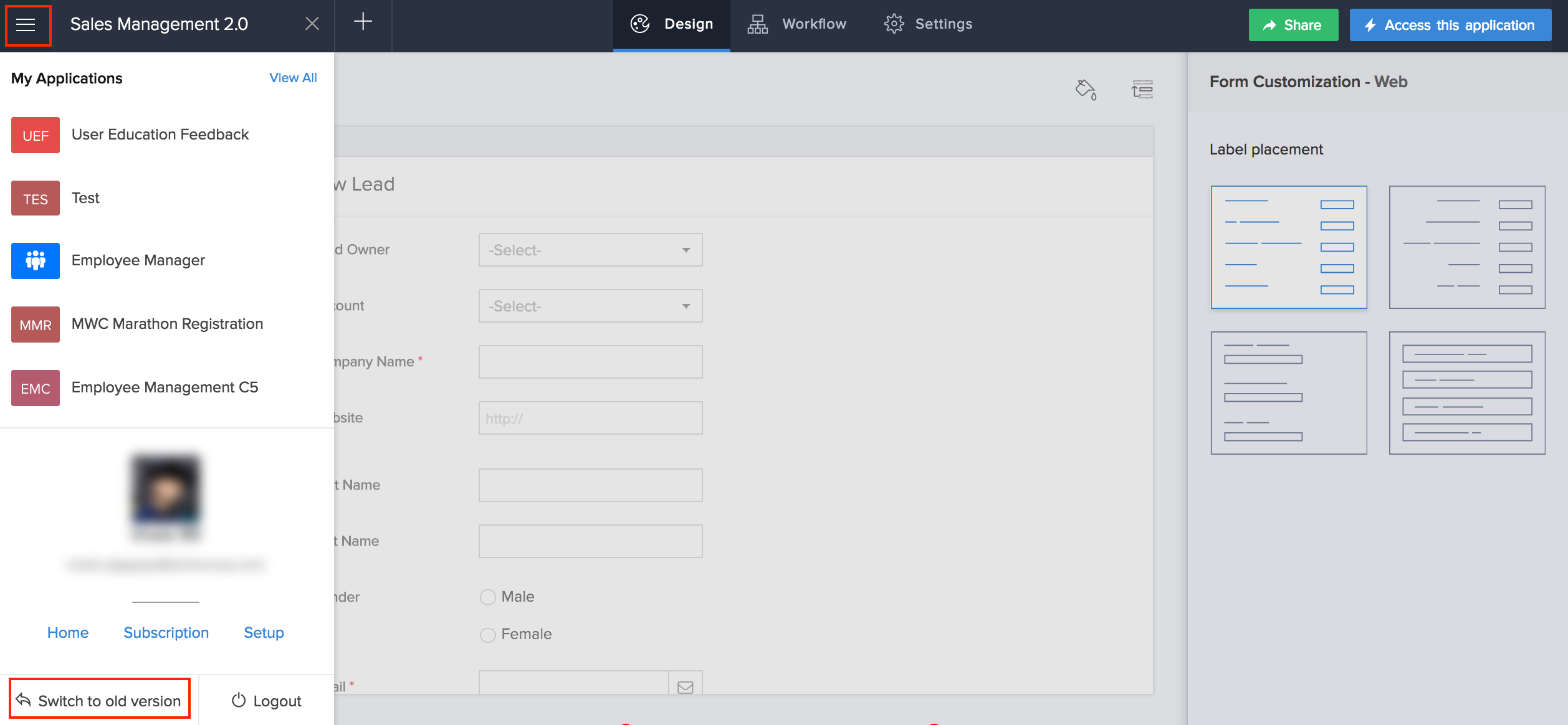 ​
All the configurations done in Creator 5 will continue to work even if you switch back to old version. But, you will not be able to edit those configurations in the old version. If you switch again to Creator 5, those configurations will be intact and you can continue editing them in Creator 5.