How to delete my organization?
There are certain circumstances where one might need to delete the organization created in Cliq. Only the owner can delete the account, i.e. the one who registered and created the organization. 
Follow the given steps, 
Click on your Profile Picture and select Admin Panel. 
In the admin panel, under Organization click on  Company Info. 
Right at the bottom of info tab, you will find 2 delete options — Delete from Zoho, Delete Cliq. 
Click on the required option. In the pop up that appears, enter the word 'Delete' and hit the Delete button.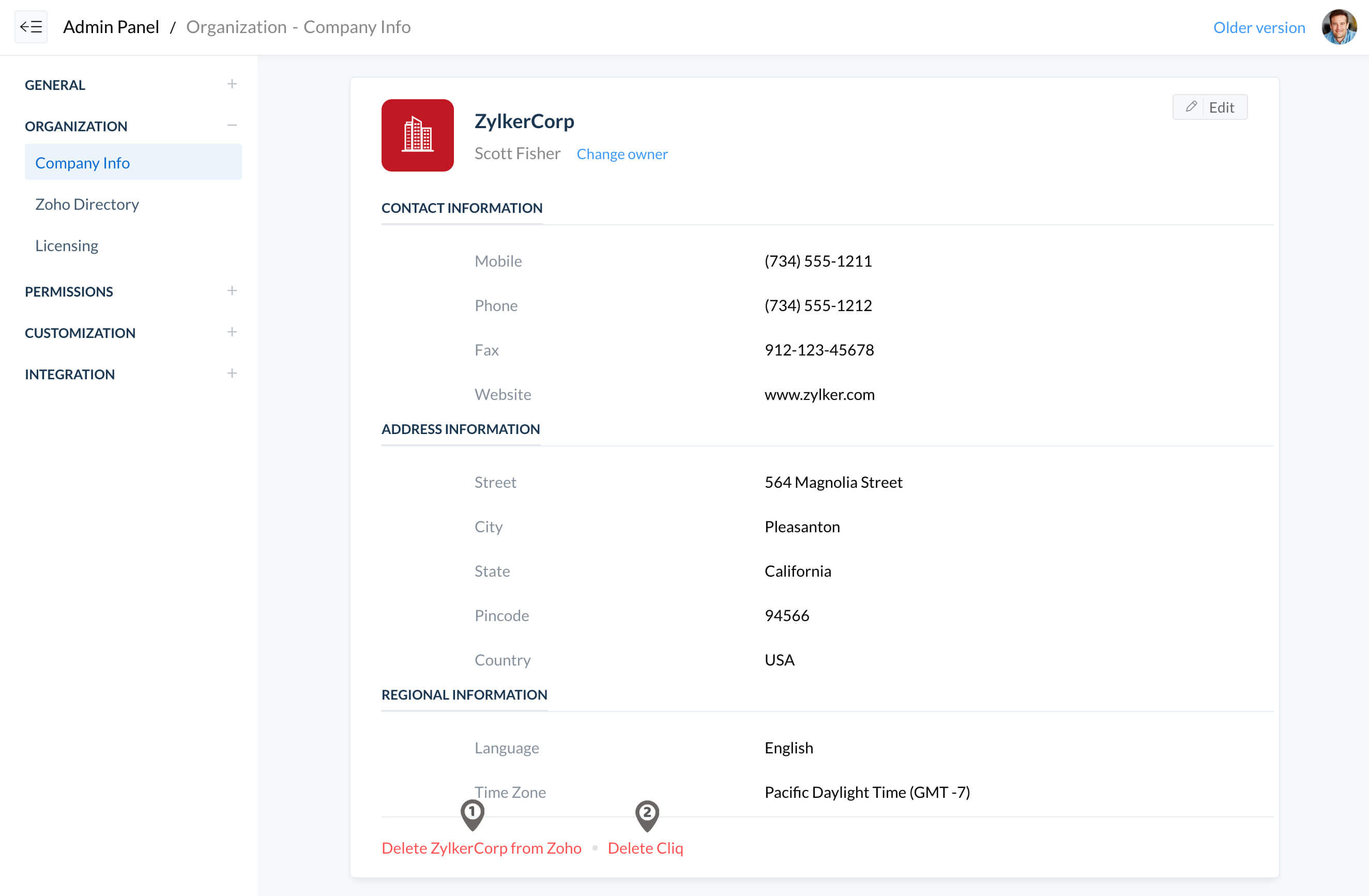 More info: 
Delete from Zoho

This action

deletes your organization across Zoho

, i.e. your company account in other Zoho apps will also be deleted (e.g. Zoho Mail, Docs, Forms, Vault ...).
Data and account once deleted are not recoverable. 

Delete Cliq

This action will

delete only your Cliq organization

, and other Zoho apps if in use will function normally.
 Data once deleted is not recoverable. 
The account can be recovered again, i.e. you can activate it by signing in to Cliq within 60 days from the date of deletion.