How to remove the configured custom email? 
Removing the configured custom email id is quite easy. In Admin Panel, under Customization -> Emailers your custom email will be displayed with 2 buttons, i.e. Edit and Remove. 
Click on the Remove button and confirm your decision in the popup that appears. After removing your custom email id, all Cliq notification emails (check below to know the email list) to your users will be sent from the default systemgenerated@mailer.zohocliq.com id, till you configure once again.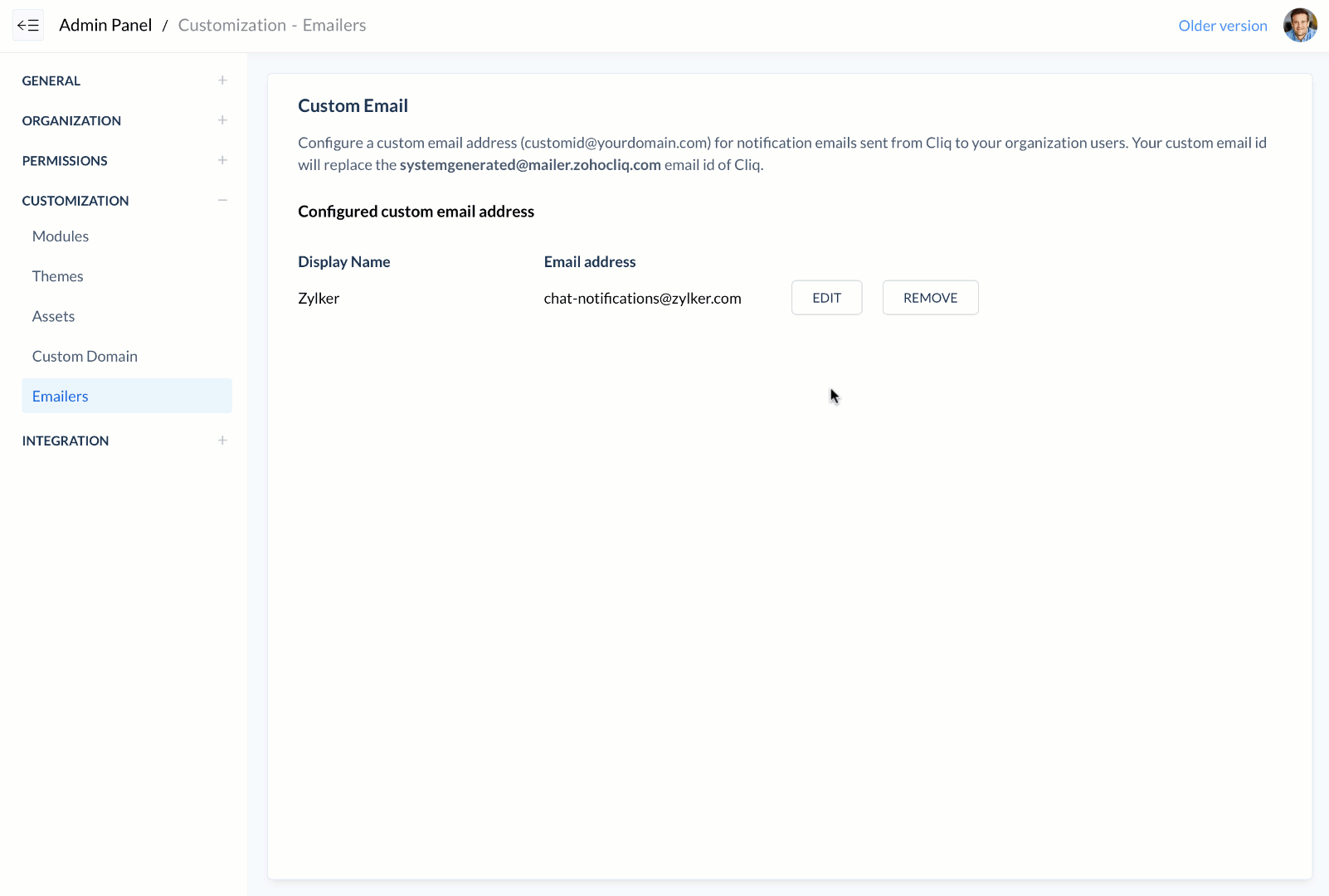 Related links
The list of notification emails that will be reverted back to Cliq's default email id is detailed here - Custom Email in Cliq