Import Bugs
Migrating from other bug tracking applications is simple. Zoho BugTracker lets you import bugs in CSV, XLS, XLSX format.
Navigate to a project and select Bugs.
Click   in the upper-right corner and select Import Bugs.
Click Choose File to select a file, then click Continue.
Map the BugTracker fields with the headings in the file, select the date format, then click Continue.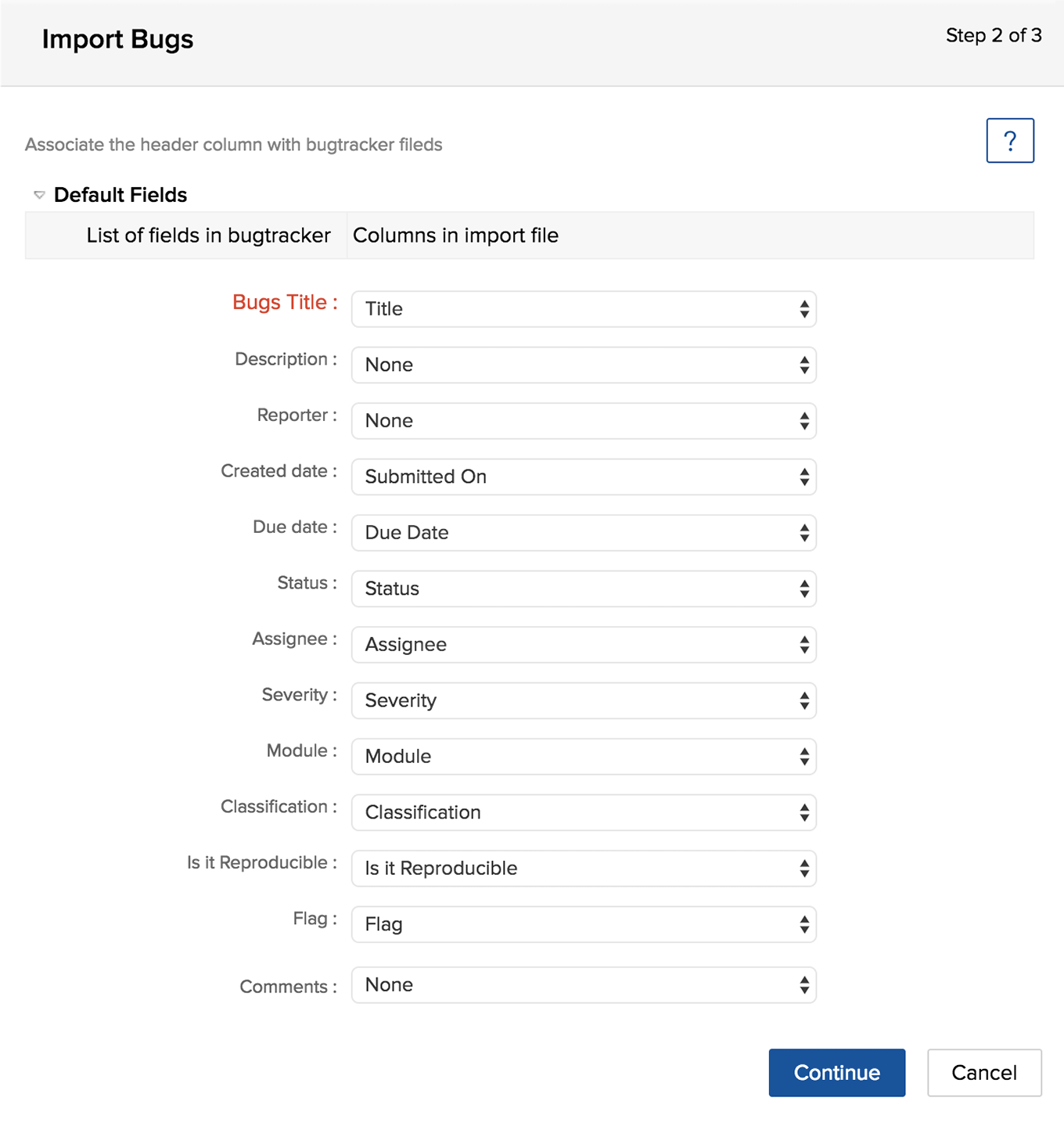 Verify the details and click Import.
 Related Topics