Post an idea or a process so that your team members participate and share comments. You can post a review process and check the teams opinion before implementing. In Zoho BugTracker, you can view Forums in the List or Expanded view.
A new forum is posted and discussions start right away.
Post comments
You can post comments to the forum topics and collaborate with other team members. You can post, view and delete comments in Forums.
Post a reply
There may be a discussion and you would wish to make a point or share your ideas. You can use the Post a Reply option to reply to forum posts.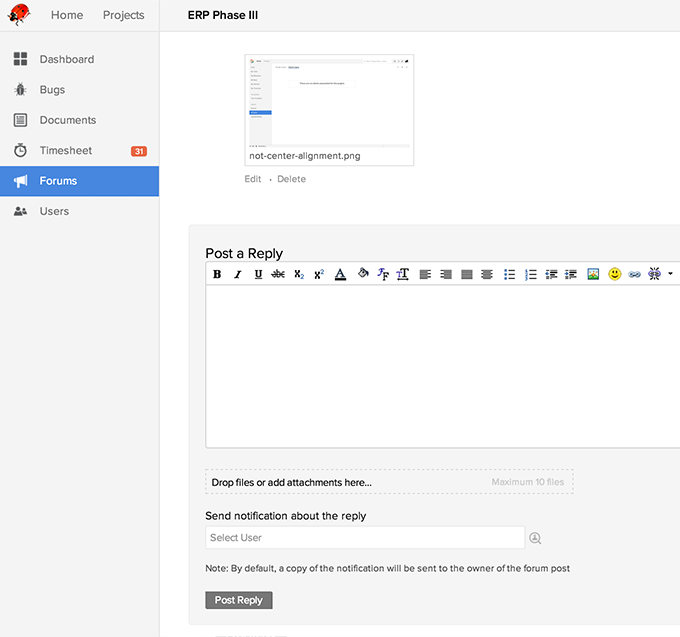 Your reply is posted and the count for this forum post is incremented by one.
View replies
You can view the replies and comments from other team members in the List View. Each forum post is displayed with it's count of replies. You can click on the forum post or on the count of replies to view the replies.

Update comments
After posting a reply you may feel like you would have missed few details that need to be added. Click on a forum topic and in the already posted comments, click Edit to update your earlier comment or click Delete to delete the forum comment.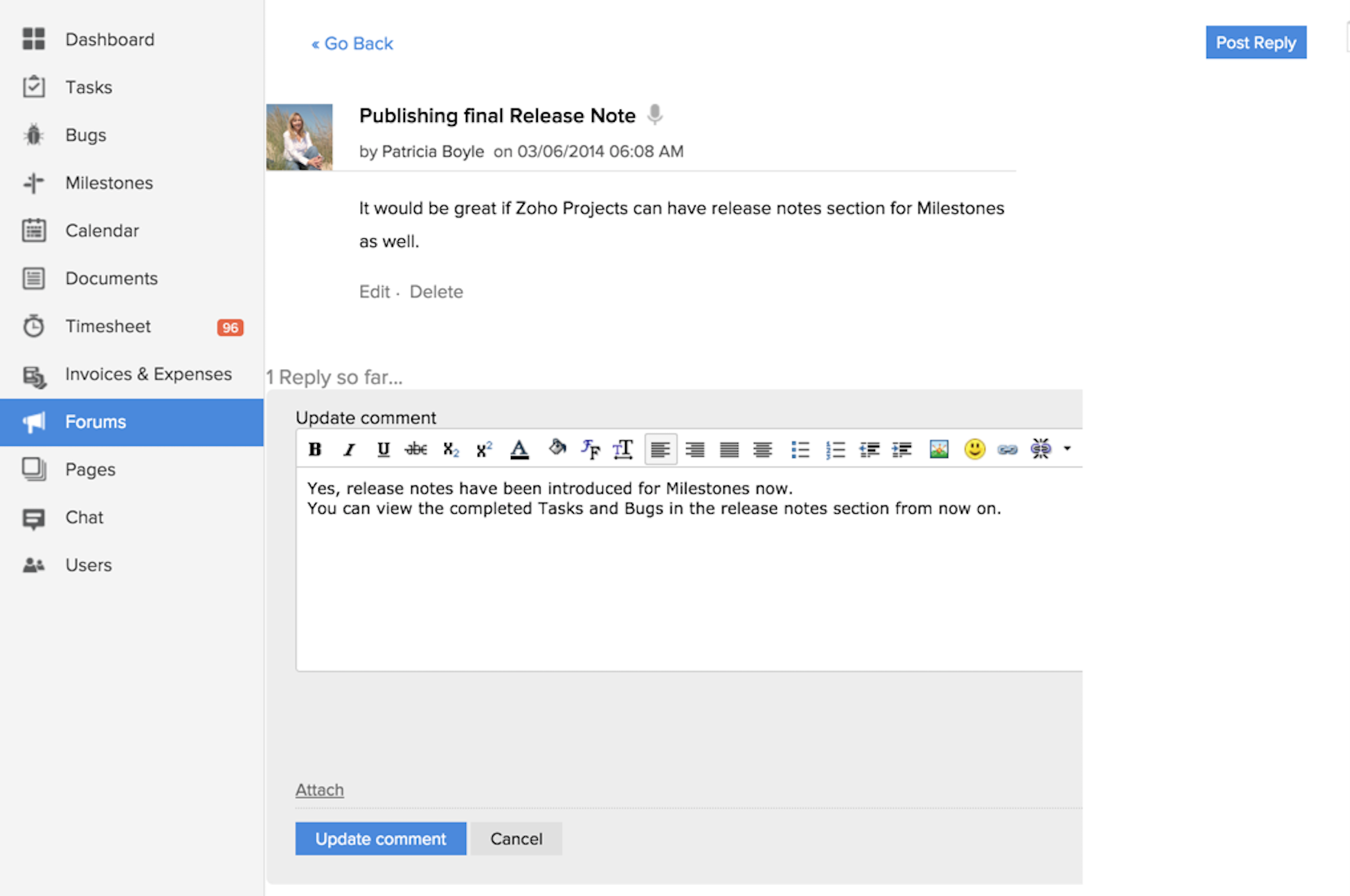 Organize forum topics
You can group your forum topics in the respective category. This becomes easier to sort, view and reply to forum posts.
Add a forum category
In Projects, select the required project, and then click Forums. Click the Add Category link on the right side to create a new category.

You can organize topics belonging to a particular category in different folders.
Edit / Delete forum category
In Projects, select the required project, and then click Forums. Hover the mouse over the required category in Categories on the right side to enable the Edit Category and Delete Category link. You can now choose to edit or delete your category. When you delete a category all it's associated forum topics and comments are also deleted.

Watch topics
If you are interested to get instant updates about a particular topic you can do so with Watch this topic option. However, this option is enabled only when you do not participate in the forum discussions.
In Projects, select the required project and click Forums. Click the Watch this Topic link at the top of the Right Panel. Notifications will be sent to you on latest updates for the selected forum topic.

If you wish to unwatch a topic, just click the Unwatch this topic link to stop receiving notifications for the selected forum post.