Contacts
In Zoho Books, contacts refer to customers or vendors that you deal with in your business.
For creating any sales transaction like invoices or sales orders, you will have to add customers in your organization. You can also add vendors to create your purchase transactions like bills and purchase orders.
The contacts module will help you to track all the sales and purchase transactions of your contacts.
There are two ways of creating contacts in Zoho Books:
---
Create Contact
To add contacts in Zoho Books, you can directly create it from the Contacts module or import it from other systems.
To create a contact:
Go to Contacts and select the + New button on top of the page.
If you are adding a customer, select the Contact Type as Customer and if you are adding a vendor, select Vendor.
Select the Currency they deal in.
You can add other details such as their Billing Address and Shipping Address by navigating through the different tabs at the bottom of the page.
After entering all the details, click Save.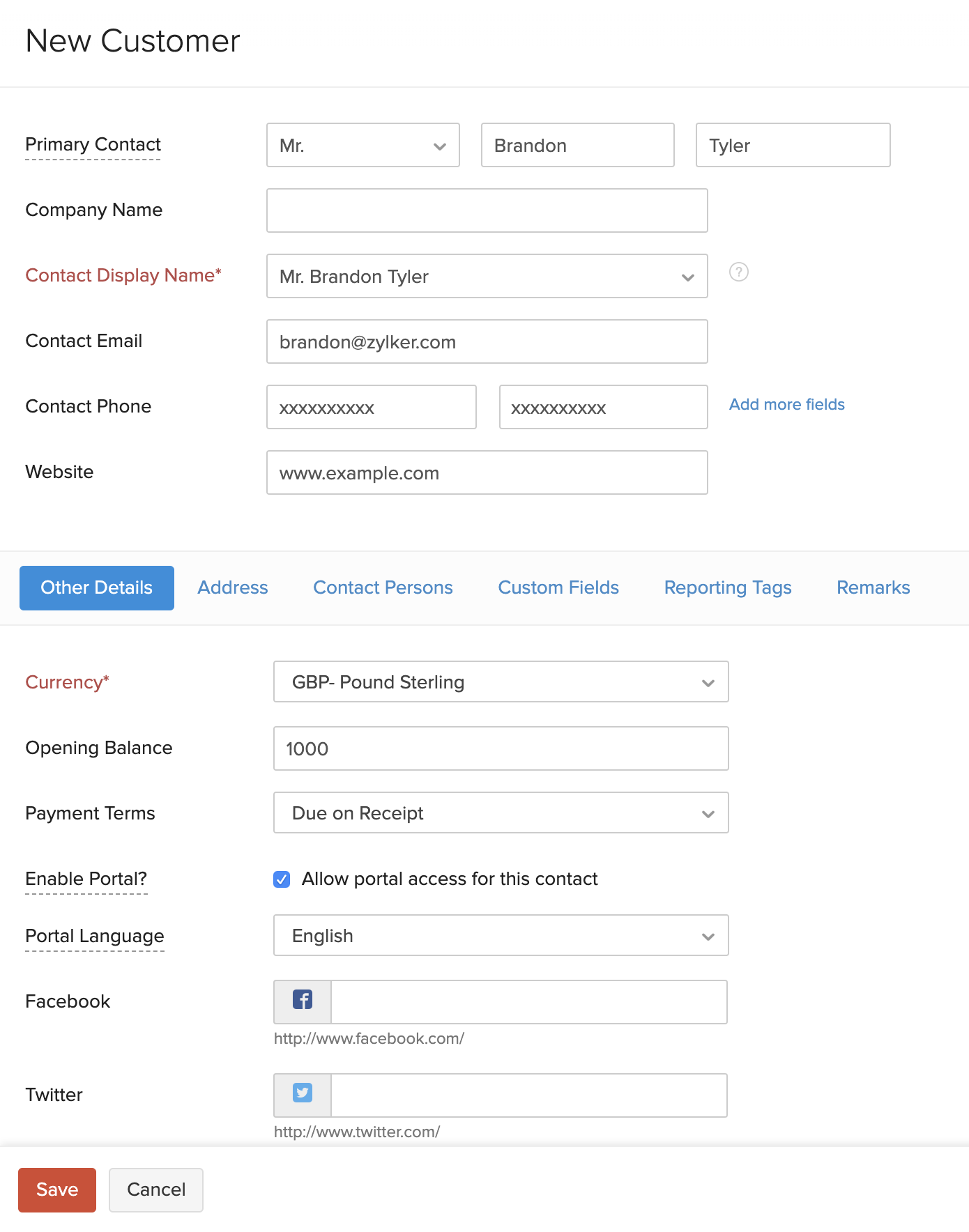 ---
Import Contacts
To add contacts by importing them from other systems:
Go to Contacts and click the Hamburger icon on the top right corner of the page.
Select Import Customers or Import Vendors.
Click Continue.
Click Choose File and select the file to be imported. You can download a sample file for your reference.
Click Next.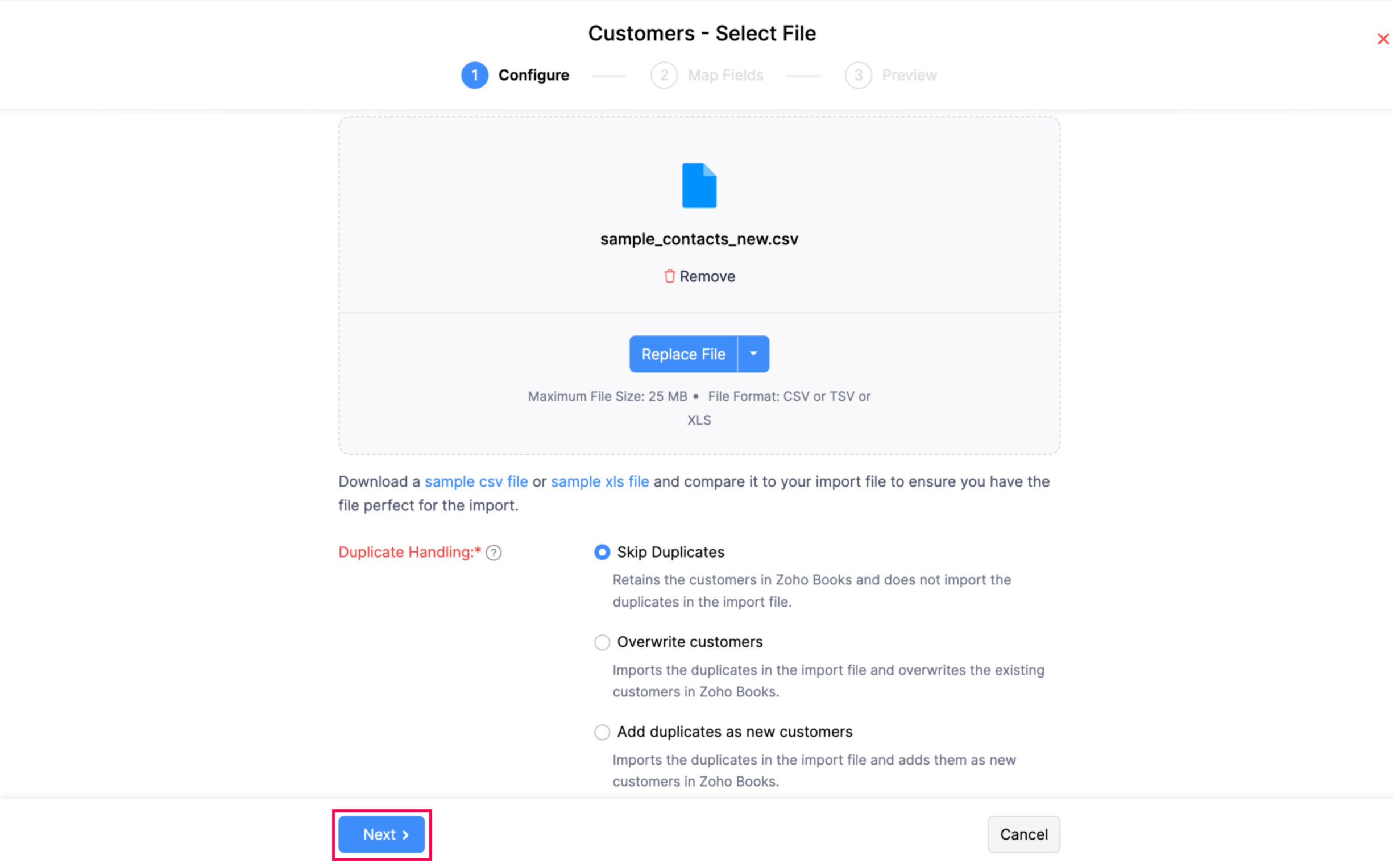 Check the mapping of the fields and click Next.
Click Import.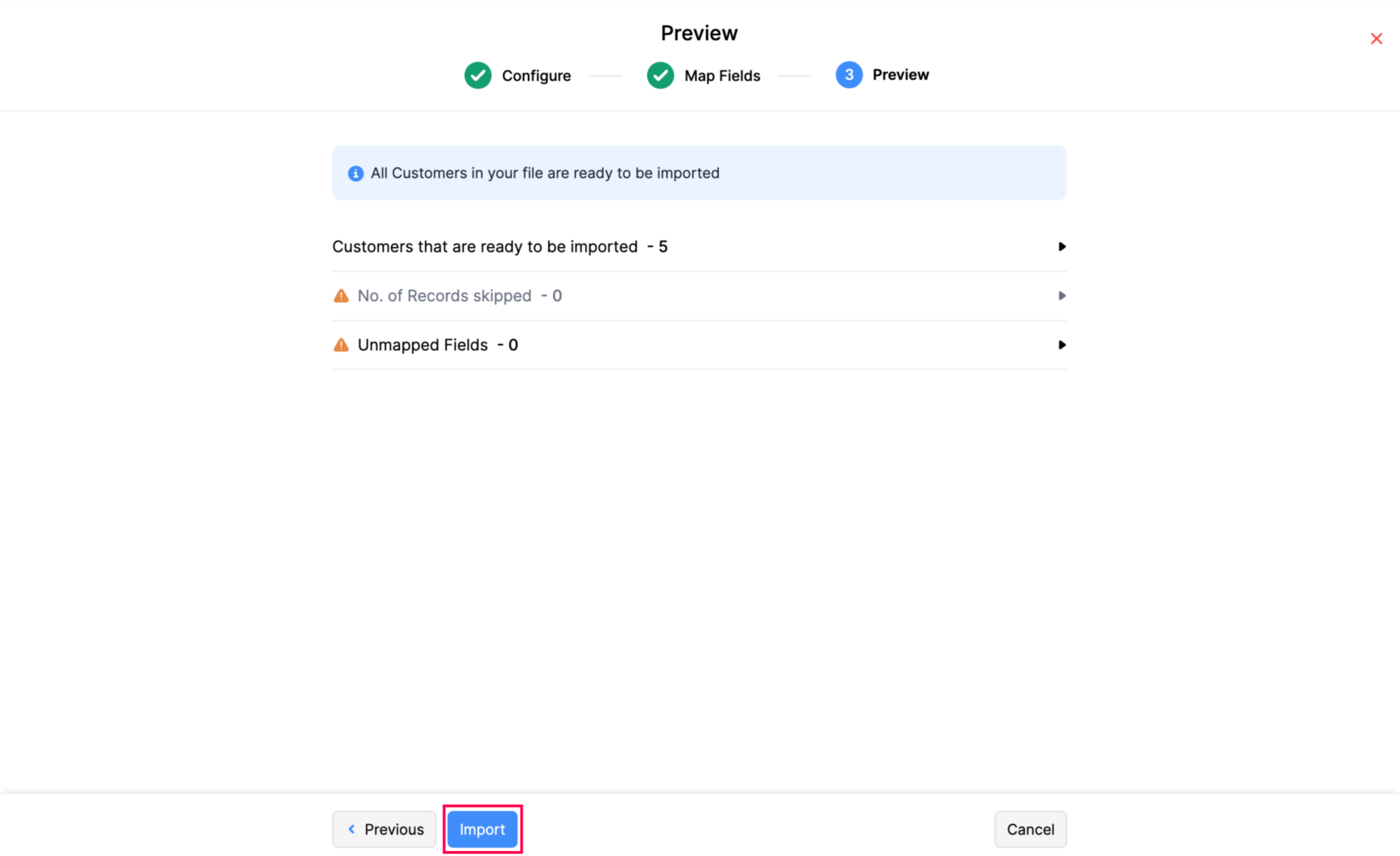 ---