Get an exhaustive summary of the expense reports you've submitted in your organization by generating analytic reports under this category.
This report provides extensive records of all the expense reports submitted over a specified period. You will find all the details such as report number, report name, report status, submitter, approver of the reports, and the total of the expense reports.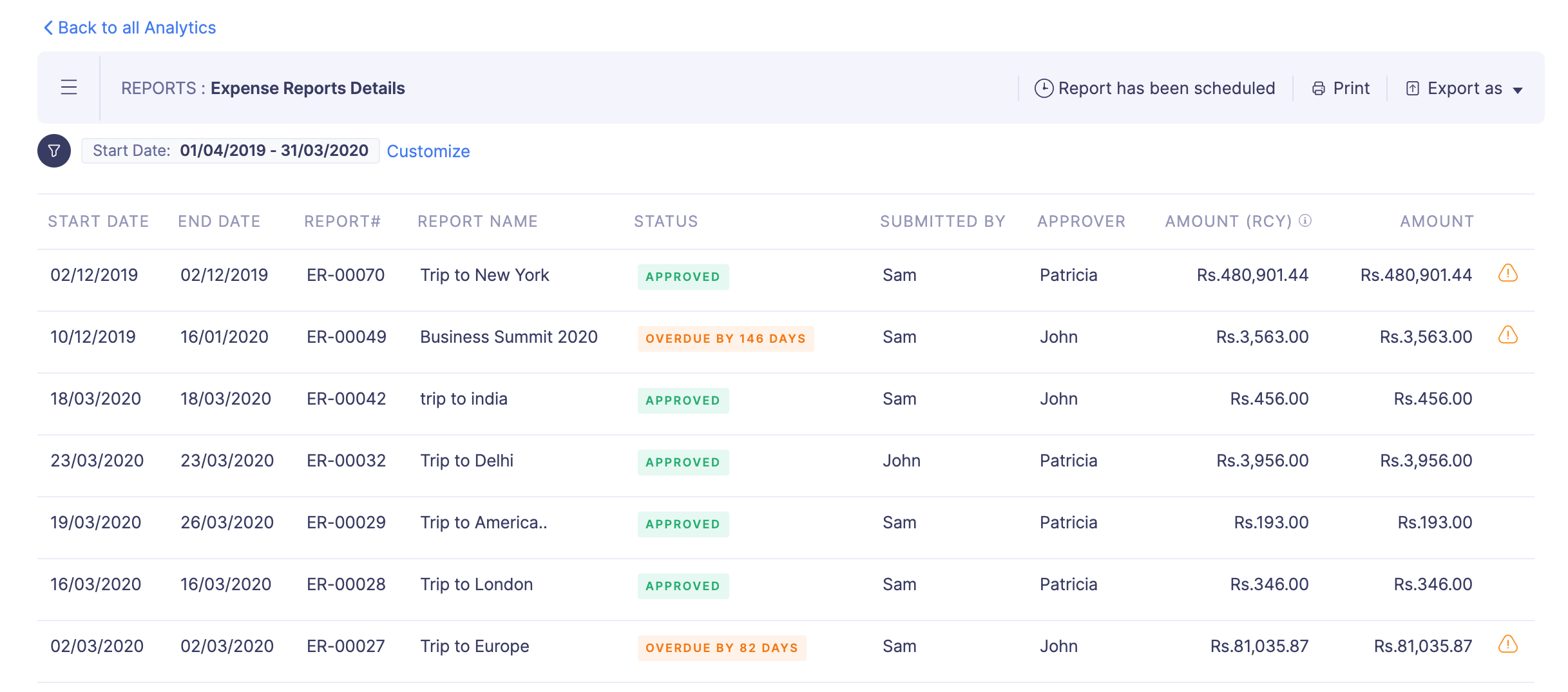 ---
The policy violations made in the expense reports will be consolidated under this report. All the reports with policy violations will be listed along with the details of the expenses that have violated the company's policies.
---
The average time taken by each approver to approve the reports submitted to them will be shown in this analytic report.