Simplified Expense Reporting Software for Small Business
Manage your expense reporting process easier with Zoho Expense's convenient features and automation tools.
Expense Report Management
Make expense reporting for employees a cinch. They can create expense reports with all the important details they need. Apply cash advances, download expense report PDFs, and streamline the reporting process with report types.
Learn More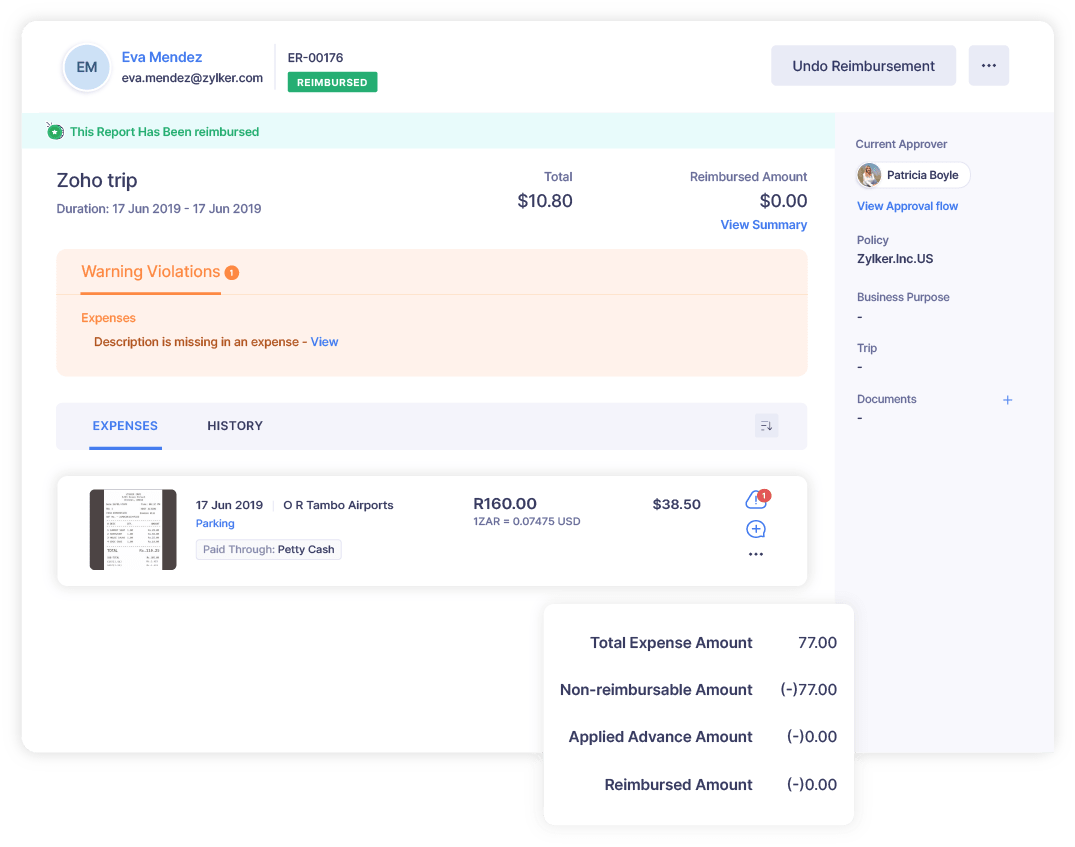 Expense Report Automation
Tired of creating reports manually? Or maybe you keep forgetting to add your expenses and submit the report online? With expense report automation, you can put the whole process on autopilot. Zoho Expense will automatically add expenses to a report and submit it for you.
Learn More