Streamline your approval process
Be it expense reports, trips, advance payments, or purchase requests, set up approval flows in Zoho Expense to ensure no transaction goes unaccounted for.
Simplified Approvals
If you're from an organization that follows a linear, hierarchical approval flow for your expense reporting, you can set up default approvals using Zoho Expense. You can configure out-of-office approvers and reminders for approvals as well.
Learn More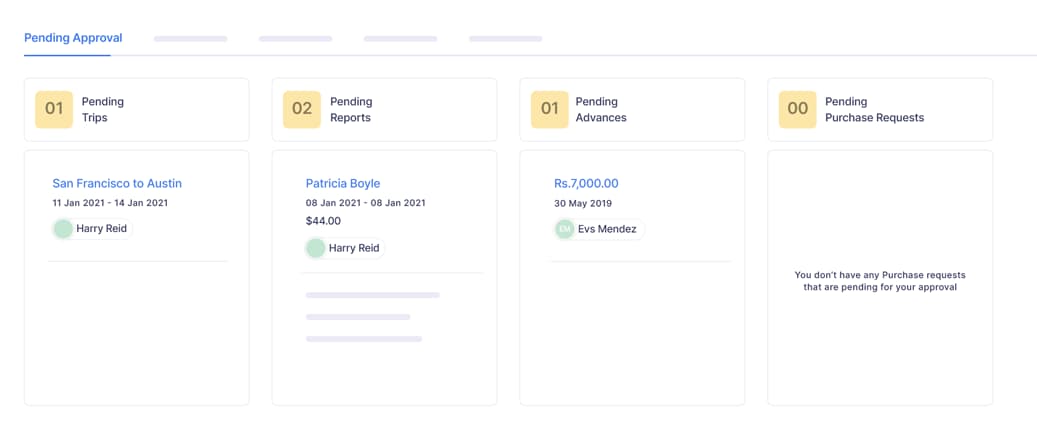 Custom Approvals
Every organization's approval requirements may vary. If you want a custom, non-linear, or multi-stage approval flow, Zoho Expense has you covered. Design multiple complex approval flows and ensure that all transactions are overseen by the proper set of people before being approved.
Learn More