Why should you audit expense reports?
According to a 2015 study conducted by GBTA
, close to 19% of reports submitted for approval contain errors. It costs an average of $52 and takes up to 18 minutes to correct each erroneous expense report, which means almost half a million dollars and 3,000 hours down the drain each year for a typical company. This can be reduced by proper expense audit procedures.
What are the challenges in auditing expense reports?
Manual effort required to match receipts with expenses
Hard-to-spot errors
Unclear expense policies, which lead to error-filled reports
Foggy analytical data
Lack of communication between employees and auditors
How can you overcome these challenges?
Zoho Expense helps you navigate around these challenges and fast-track your expense audit procedures
TRY IT FOR FREE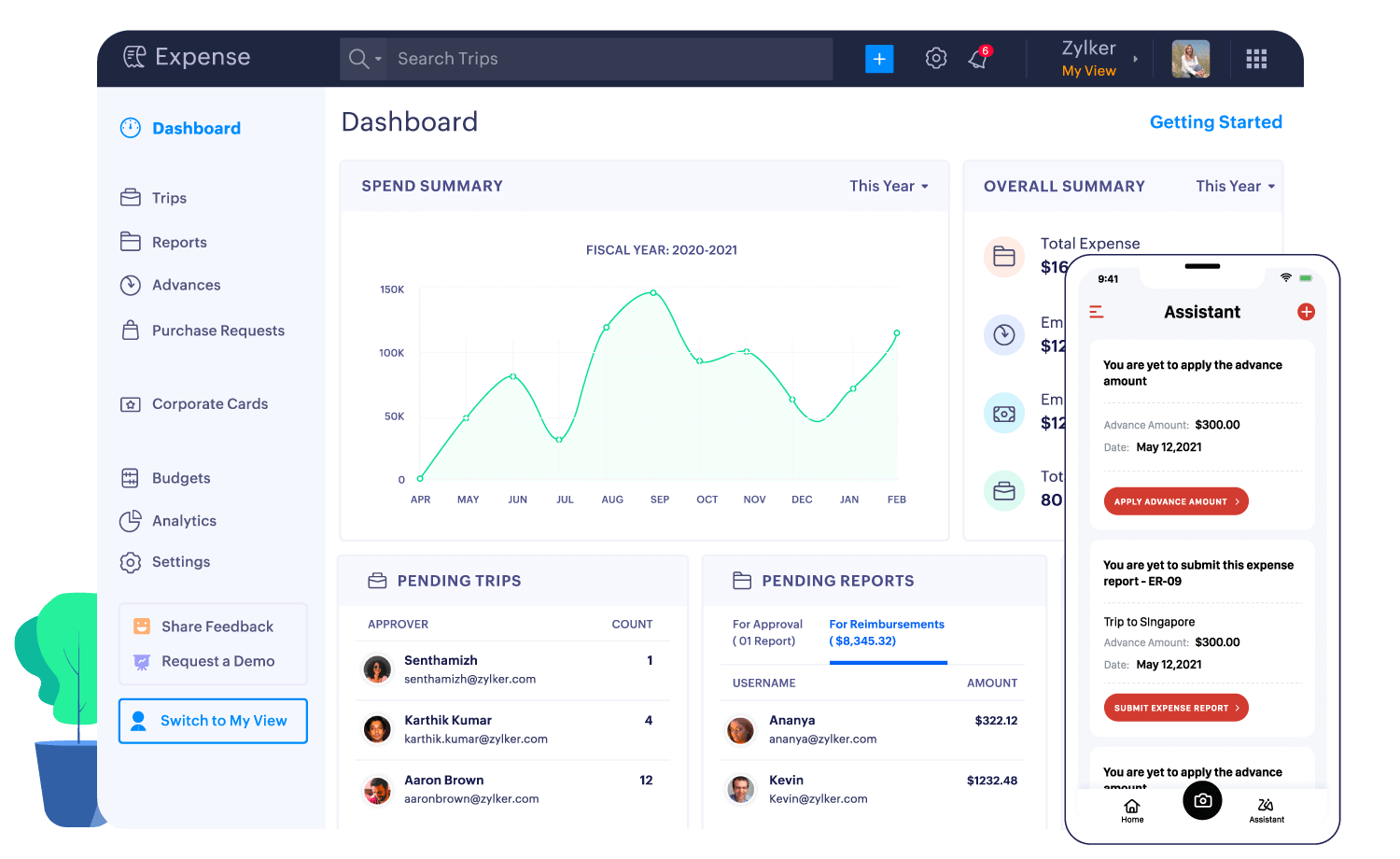 Expense automation
With Zoho Expense's autoscan feature, employees just need to snap a picture of their receipts and the expenses will be added automatically. So, when auditors check the expenses, the receipts will already be attached to them by default.
Errors, flagged
Auditors no longer have to look for the needle in a haystack. Zoho Expense automatically points out policy violations and duplicate expenses in expense reports.
Efficient expense policies
Enforce appropriate spending limits and make sure employees adhere to them. Specify spending limits for each category or make receipts mandatory for submitters. You can also choose to display your expense policies right on your Zoho Expense dashboard.
Ample analytics
With 20+ analytic reports, including a dedicated report for policy violations, auditors can stay on top of errors in expense reports at all times.
One-click communication
Approvers and auditors can communicate with employees about policy violations right from the expense report itself. This reduces back-and-forth and improves the efficiency of your auditing.
Zoho Expense offers more to facilitate your travel expense report audit procedure
Multi-level approval
Ensure expense reports go through adequate levels of review and weed out possible errors by setting up custom approval flows.
Card reconciliation
Reconcile credit and corporate card transactions with expense entries to ensure there are no fraudulent expenses.
Key expense information
Employees can mark expenses as personal, add attendee information, split and itemize expenses, and add customer and project information to provide background for their expenses.
Expense report audits on the fly
Stay on top of your expenses even while traveling with apps for iOS and Android
Explore our mobile apps →