Automate your expense reporting tasks
Historically, expense reporting has been a manual process predominantly. But, with amazing automation features from Zoho Expense, you don't have to carry out mundane expense reporting tasks anymore.
Set up workflow rules to execute actions
Zoho Expense empowers you to embrace automation with the help of workflow rules. Set up triggers based on your requirements and specify what actions need to be executed. Once set up, Zoho Expense will automatically execute that action whenever the conditions are met.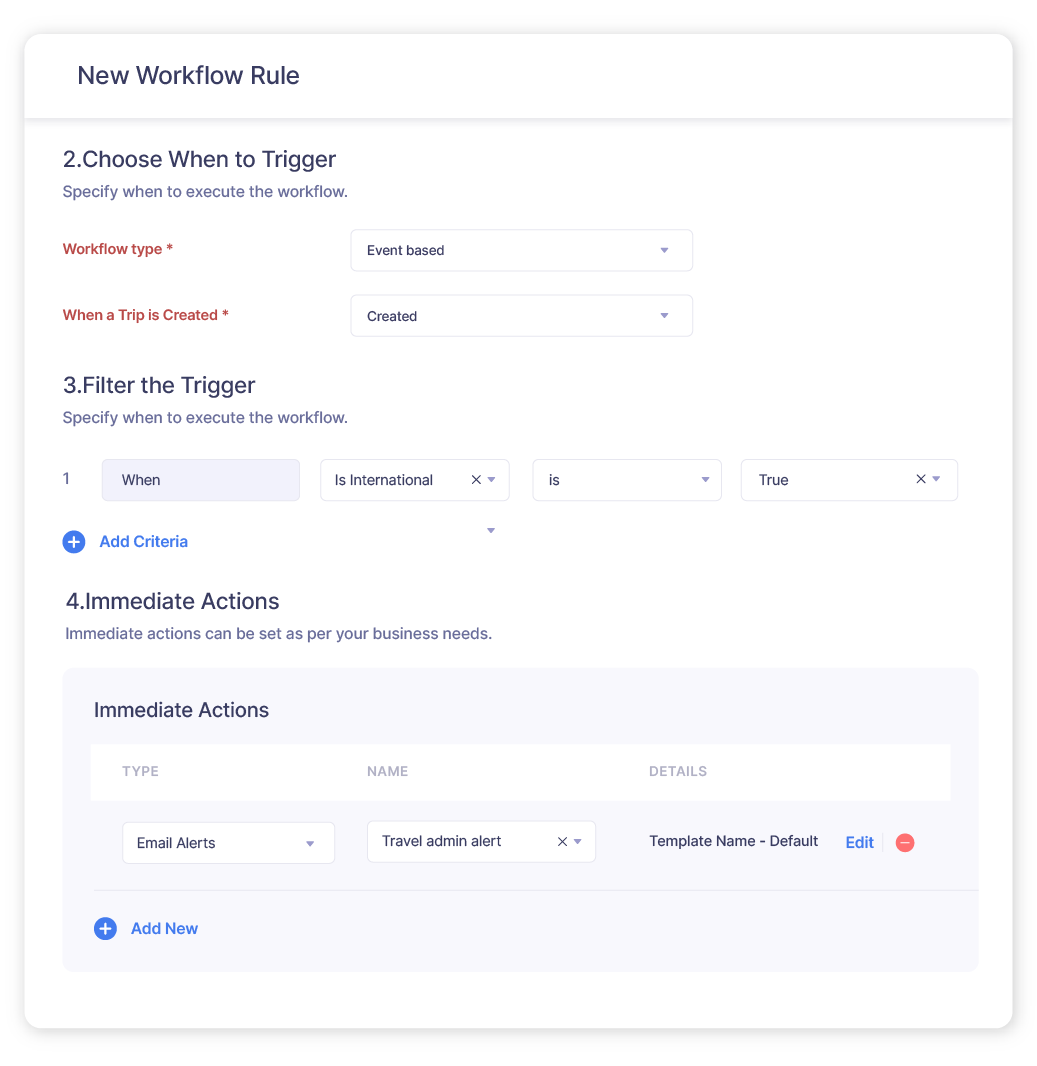 Zoho Expense supports multiple actions
Set up email alerts to be sent out automatically whenever the trigger is met. Create email templates for different scenarios and automate the sending of email alerts to employees. Sample scenario = the CFO needs to be notified via email when a report is submitted with reimbursable total > $10,000.
Send out in-app notifications whenever a specified condition is met. Customize the message and the recipients of the notification.
Communicate with third-party applications by sending instant web notifications whenever an event occurs in Zoho Expense. Configure both HTTP and HTTPS URLs, and associate them with workflow rules to automate the entire notification process.
Make automatic changes to any field in your modules, when a particular condition is met. For example, you can update a custom field
Automate tasks with the help of custom functions. Write small pieces of code using Deluge and link it with a workflow rule to execute the action.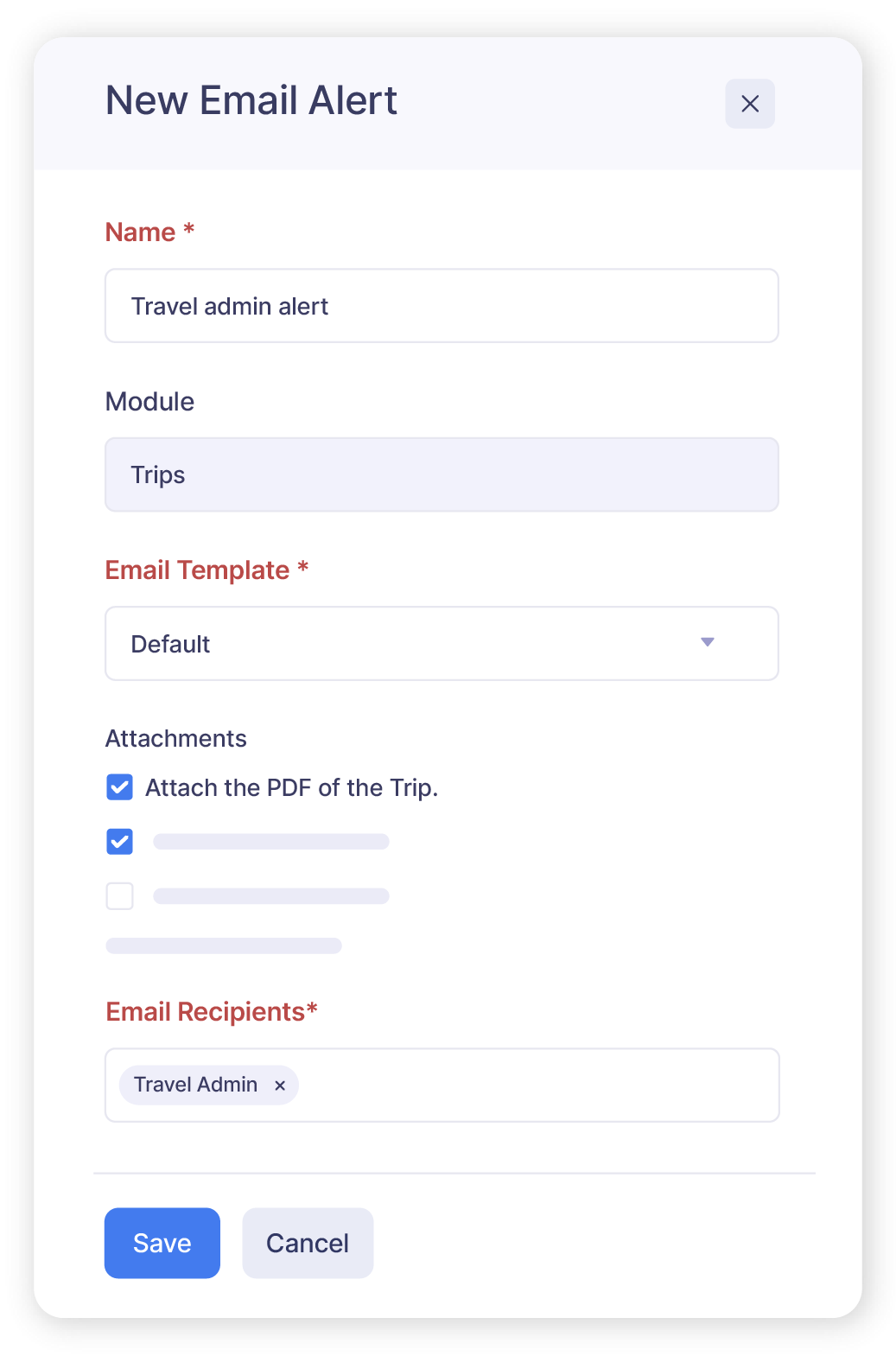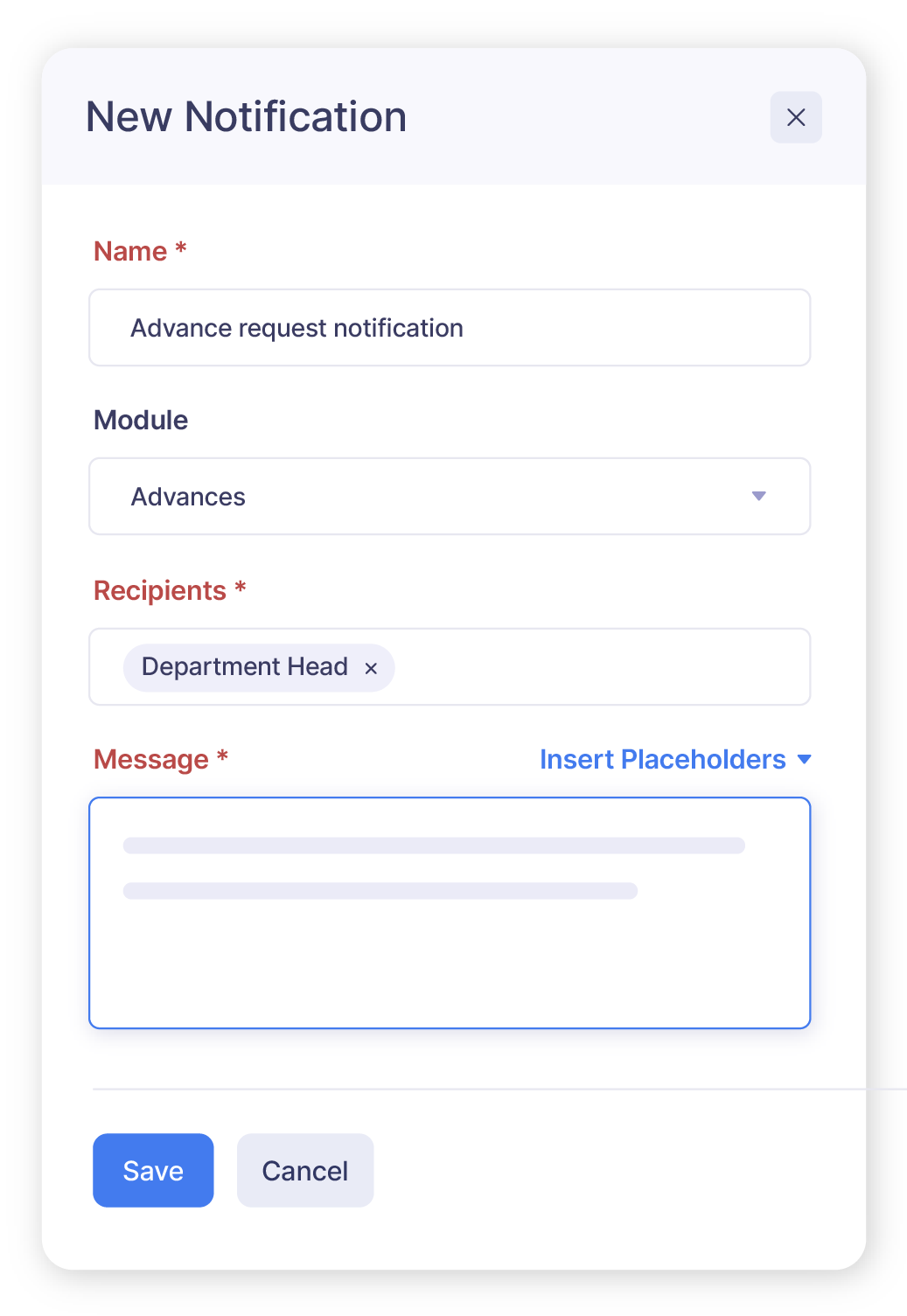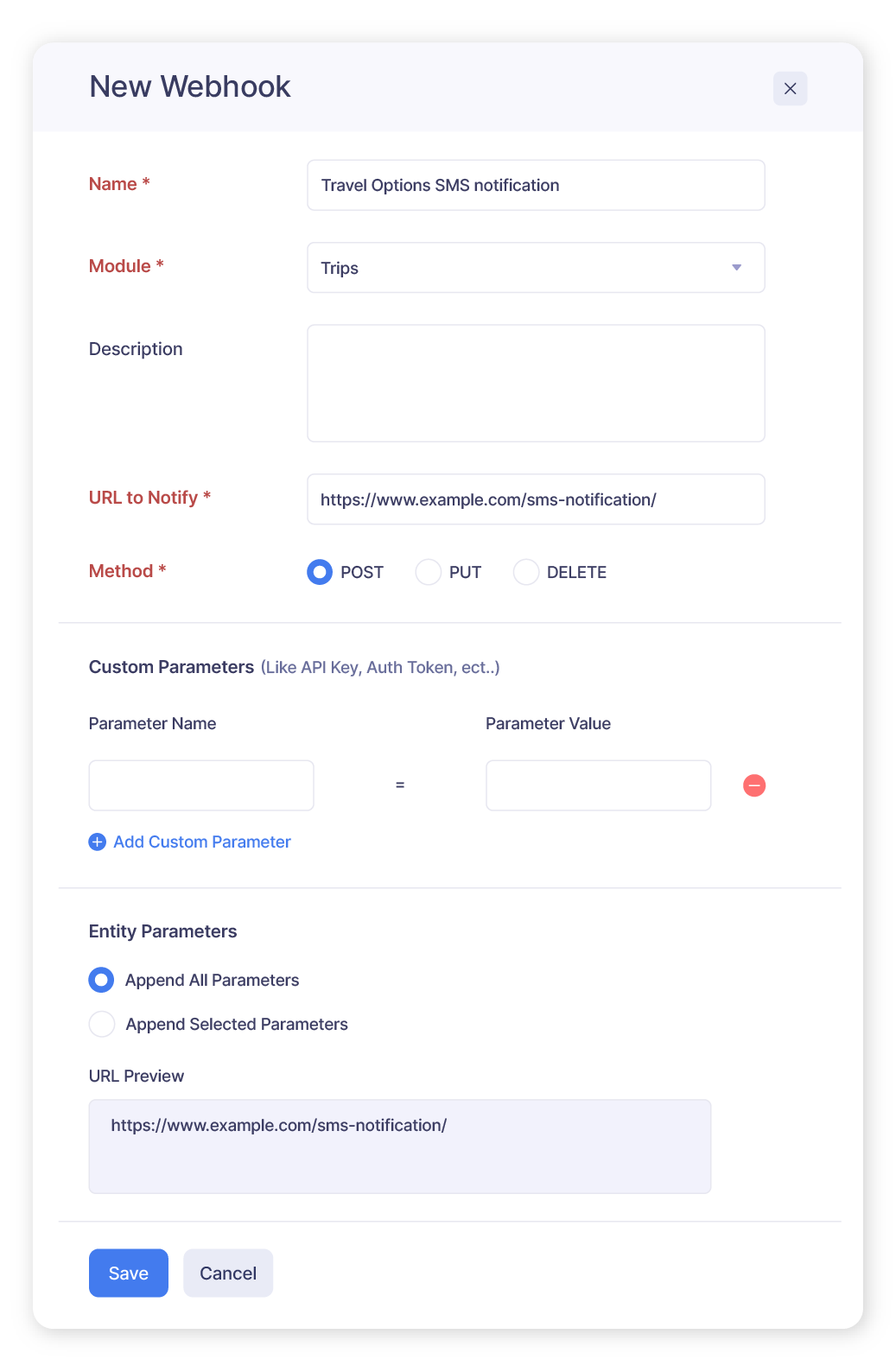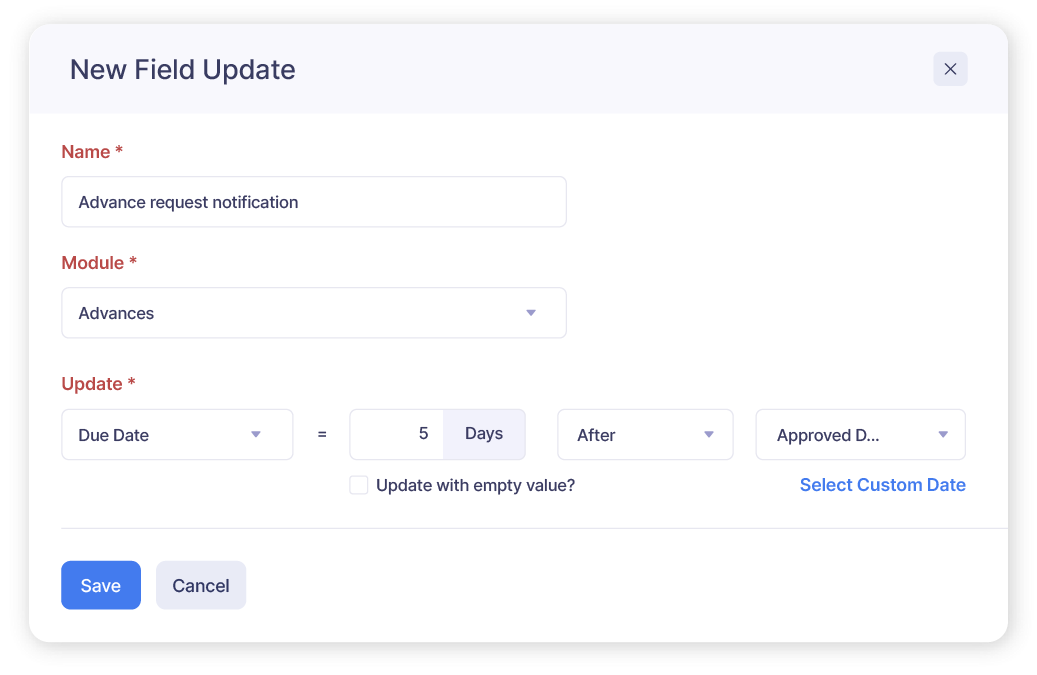 Testimonials
One of my responsibilities is to oversee the AP function, and expense reporting is by far one of the most tedious aspects. Zoho Expense helps alleviate a bit of that headache with their online and mobile app platforms that allow users to upload and submit information electronically. Moreover, Zoho Expense has the capability to export their information in far more detailed fashions than other desktop and mobile applications including AMEX and Citi. I also like the approver and reminder functionality the app enables for the management team.
Brittany Cisneros
AVP Finance, Impact Floors of Texas LP
I believe, the most convenient feature for our employees is the easy-to-use mobile version of the tool. You click a picture of the bill you just spent on, select the relevant expense head and hit submit. Additionally, scanned copies of bills/ receipts, expenses, approvals, comments are now available in one report which forms the basis for any reimbursement claim posted to our accounting software.
Janani
Director of Finance, Exotel
In the past, I spent a ton of time chasing down our company credit card users because they often did not provide me with the receipt or even notation of their spending, so when the statement came, I had no idea which budget areas to pay the invoice from. Now, they each have a Zoho Expense account to track their spending in, and since getting the receipts into the account is so easy, and they can see their own bank feeds, it is working tickety-boo!
Becky Retzlaff
Financial Manager, Lakeside Lutheran High School
Not just for all business teams, Zoho has helped the accounting team as well. Expense related reports are all available at one place. A remarkable thing about the Zoho experience, is the constant support they give us, for every little query. Zoho has made life easier for us.
Hector Beverages Paperboat
Expense reporting has been so easy after we started using Zoho Expense. The efficiency of expense reporting and reimbursement has improved multifold.
Zoho expense is a good tool. It is helping us to manage expense records in a seamless manner. In our line of business where international business travel is routine, Zoho Expense has helped us to create a paperless and fully traceable process. It is great value for money and extremely user-friendly!
Ms. Sushama Telang
COO, Sarla Advantech Pvt. Ltd
Get a personalized demo from our experts