Over organizations
across the world run their businesses with Zoho One
Whatever your goals may be, you can find a solution with us
Supercharge your sales

Identify and qualify prospects and easily close deals in a unified platform your sales teams will love Learn more

Improve your operational efficiency

Your business runs multiple internal as well as client-facing operations. We have you covered with the right set of tools. Learn more

Energize your support teams

Create a multi-channel support to interact with your customers and address their needs. Learn more

Empower effective communication

Communication is one of the core pillars of effective businesses. Whether it's communication between teams, within teams, or with customers, the right set of tools can make a world of difference.

Bring accountability to your accounting system

From invoicing to order management to accounting, get your company's financial processes organized.

Run engaging marketing campaigns

Use Zoho One apps to run and optimize both online and offline marketing campaigns.

Manage your employees with care

From finding exciting new talent, scheduling their interviews, to onboarding successful candidates, use Zoho's HR management tools to bring vibrancy to your organization. Learn more

Bring your data to life using BI/Analytics

Draw actionable insights from your business data using Zoho's powerful Business Intelligence and Analytics tool. Create stunning visualizations and auto generate reports from your data. Learn more
Project Management apps in Zoho One
Support & helpdesk apps in Zoho One
Team collaboration apps in Zoho One
Finance & accounting apps in Zoho One
Marketing apps in Zoho One
HR management apps in Zoho One
Business intelligence apps in Zoho One
Identify and qualify prospects and easily close deals in a unified platform your sales teams will love Learn more
Your business runs multiple internal as well as client-facing operations. We have you covered with the right set of tools. Learn more
Create a multi-channel support to interact with your customers and address their needs. Learn more
Communication is one of the core pillars of effective businesses. Whether it's communication between teams, within teams, or with customers, the right set of tools can make a world of difference.
From invoicing to order management to accounting, get your company's financial processes organized.
Use Zoho One apps to run and optimize both online and offline marketing campaigns.
From finding exciting new talent, scheduling their interviews, to onboarding successful candidates, use Zoho's HR management tools to bring vibrancy to your organization. Learn more
Draw actionable insights from your business data using Zoho's powerful Business Intelligence and Analytics tool. Create stunning visualizations and auto generate reports from your data. Learn more
Apps contextually integrated for teams to work as one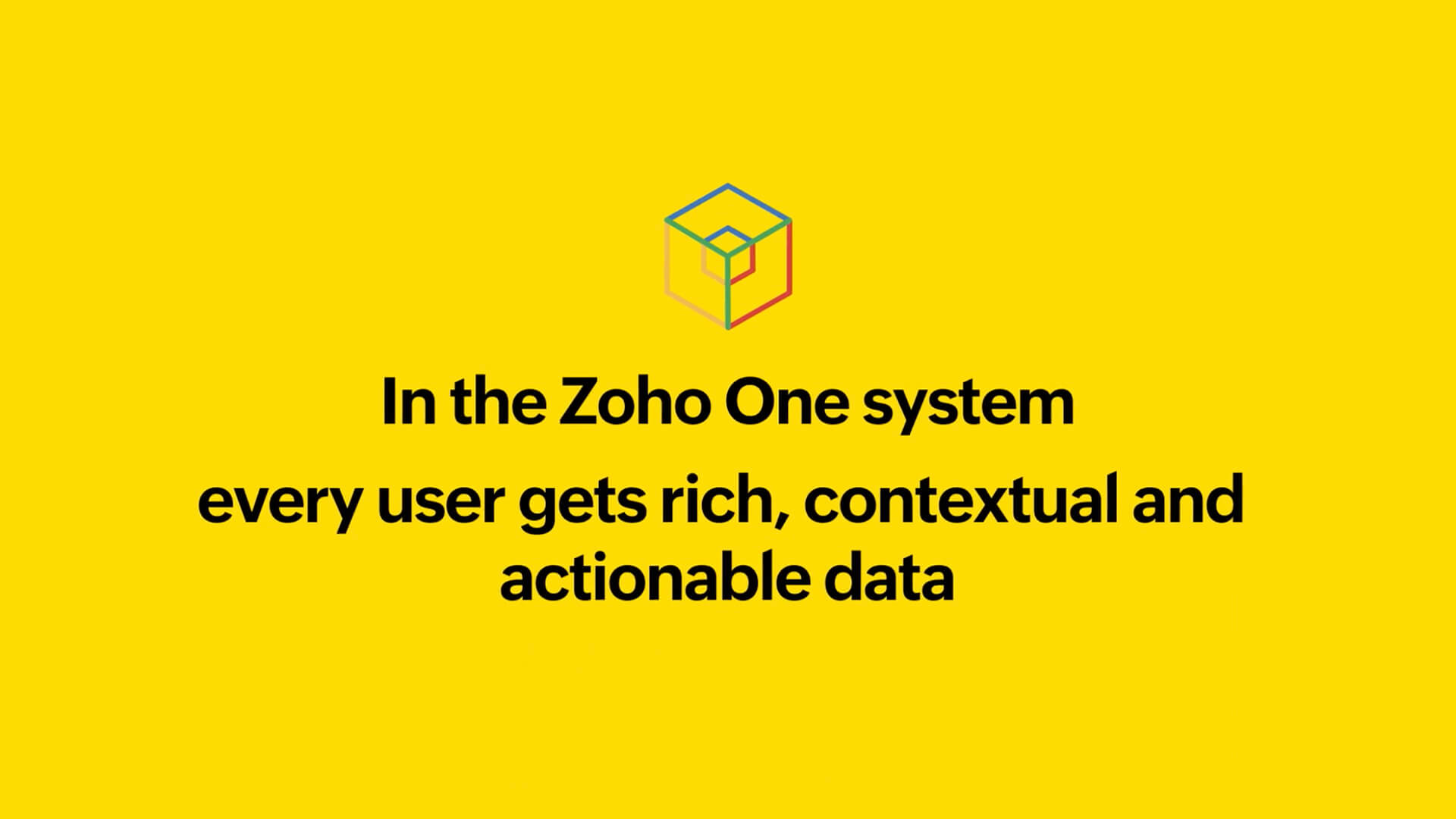 We know your business is unique, and we have the specialized tools you need
No two businesses are alike. That's why, in addition to our off-the-shelves applications, Zoho One offers a range of tools to help you build custom applications, create specialized workflows, and automate your business processes.
Create workflows with our
no-code

workflow automation system

Use Zoho Flow, a no-code integration platform, to build and visualize no-code integrations between Zoho and third-party apps. Build smart integrations to break information silos that slow down processes in your organization.
Create custom applications and integrations with our
low-code

solutions

If you need to build apps specifically to suit your requirements, Zoho One comes with Creator, Zoho's low-code platform to help you build both web and mobile apps. This easy-to-learn platform makes it easy for your IT teams and system managers to create precisely the apps you need.
Delivers unbeatable value at an unbelievable price
Zoho One is a journey more than 15 years in the making. We launched it with 35+ apps—both mobile and web—and today we have over 45 apps and services. This is the Zoho One promise: the operating system for business will continue to add value by way of apps, services, and platform extensions—all at an unbelievably affordable price.
Office Suite

Analytics

CRM

Sprints

Document Management

Business Intelligence

Performance Management

Forms

Notes
Custom Applications

Help Desk

Invoices

Website Optimization

Business Analytics

Business Automation

Social Media Marketing

Websites

Digital Signatures

Meeting
ALL EMPLOYEE PRICING
/employee/month billed annuallyMust purchase license for ALL employees*
40+ Integrated Business Apps
Enterprise-level Features
All-In-One Licensing Model
Recruitment

Accounting

Business Email

Sales Performance

Contact Manager

Expenses

Word Processor

Projects

WorkDrive

Recruit
Email Marketing

Show

Spreadsheets

Knowledge Management

IT Help Desk Software

Performance Monitoring

Mobile Device Management

Store

Payroll

Bookings
Why businesses love Zoho One
"We were losing so much time being on two or three platforms.
Being on Zoho One helped us scale way, way faster."
Francis Jobidon
Co-founder - key account manager
"Instead of looking for information in different tools,
with Zoho One we were able to see it in one place."
Moira Russel
Internation Business Development Manager
Zoho One Marketplace
Zoho One's apps plug and play well with other third-party apps you might be using. Discover a world of possibilities with our marketplace.
Google Analytics

Survey Monkey

HubSpot

WhatsApp

MailChimp

Campaigns
Dropbox

Ms Office

Asana

Twitter

G Suite

Bamboo HR

Salesforce

SalesIQ
Box

Atlassian

Marketo

Wrike

Zendesk

Workplace
Zoho One guides
If, like many of us, you've recently transitioned to remote work, you've probably found that some parts of business are much harder at home. It's difficult to keep…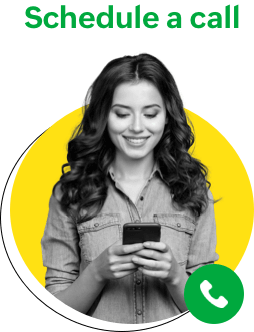 Experience the all-new unified operating system for business. Learn More