The smart, automated recruitment solution
Remembering to talk to clients, maintaining contacts and scheduling interviews are not so tiring after all. Zoho Recruit for staffing agencies makes your life simpler!
Zoho Recruit takes in-house recruiting to a whole new level. Make your work uncomplicated by sourcing, tracking and hiring your talent - all from one place.
Recruit on the move.
Add flexibility to your work life; manage your work the way you want. With the Zoho Recruit mobile app, you are no longer limited to the four walls of your workplace. Review a candidate's resume, schedule an interview, or reply to a client's email right from your iOS and Android devices.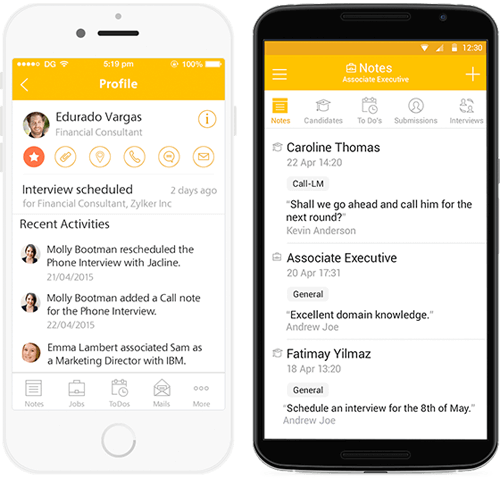 "As a recruiter, Zoho Recruit has helped me in the successful development..."