Project management, as effective as it gets
Plan, track and collaborate using the preferred project management app of more than a million users.
Watch a Video
Plan, track & collobrate easily now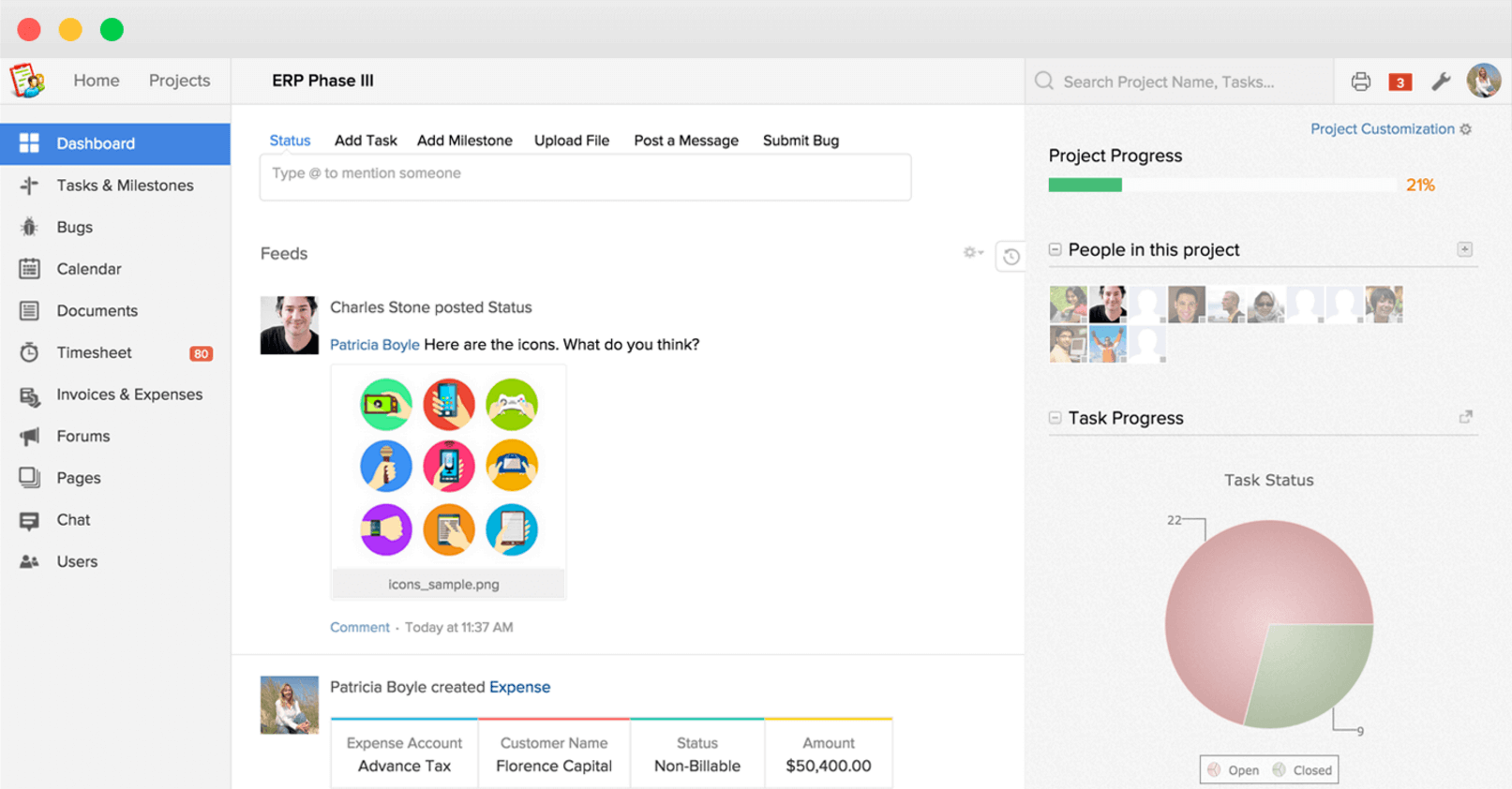 Get work done, on time, all the time!
What is Zoho Projects?
An online project management app that helps you plan your work and keep track of progress. It lets the people in the project communicate easily, discuss ideas and stay updated with the latest. This not just lets you deliver quality results, but also ensures they are turned in on time.
Paulina Mora, Operations Director
One day after we acquired Zoho Projects, it was really clear to us, where we were standing.
Watch the Story
More Stories
Turn Every Project into a Success Story