Blueprint
Automate your routine task processes by designing workflows with the help of our blueprint editor. Set up task statuses, loop in the right people, and automate task field updating and email alerts. Ensure the right process is followed and reduce project delays.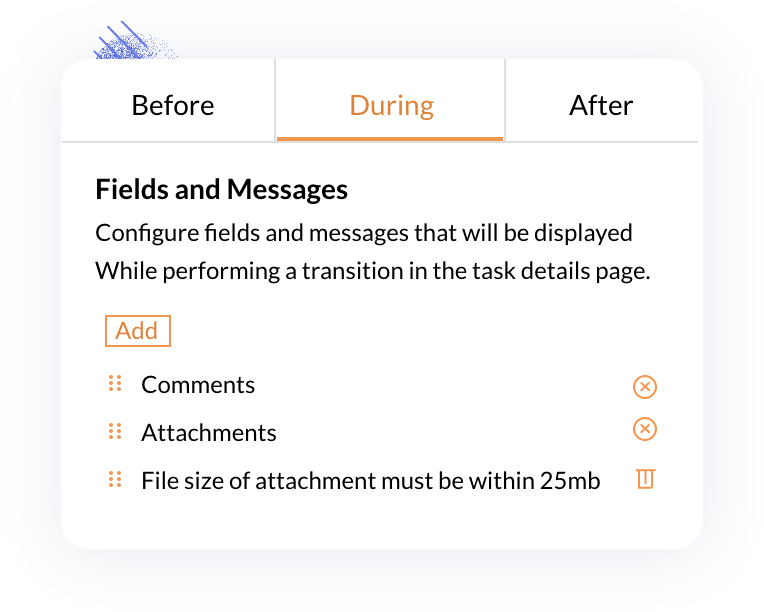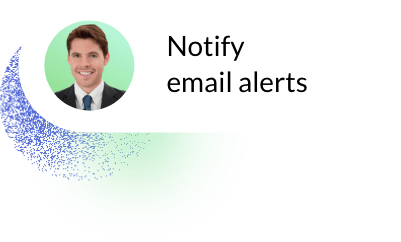 Workflow rules
Automate every step of your project with the help of workflow rules. Specify the conditions for a certain rule to be triggered and thus auto assign tasks, auto update fields, send notifications and alerts and even use webhooks to call rules in third party applications.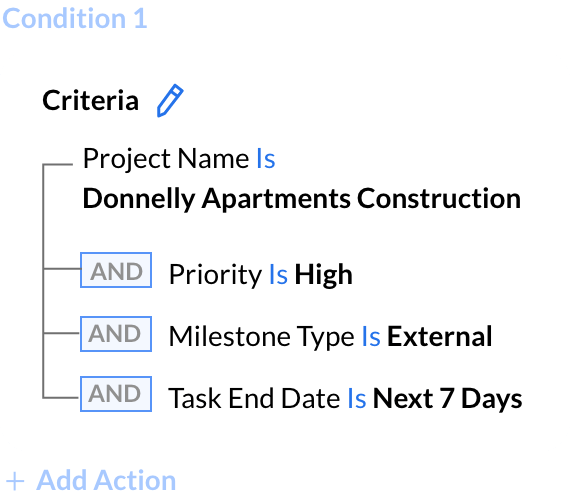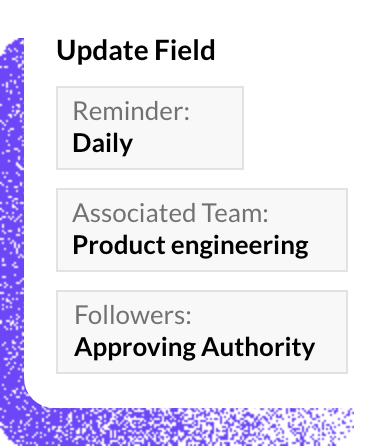 Email alerts
Set up email alerts to be send to specific individuals or teams at different stages of a task or project cycle. When a notification is associated with a blueprint or a workflow rule, it is sent to the specified users after the transition is complete or when the rule is triggered respectively. While configuring these email alerts, you can also set up custom email templates for different processes.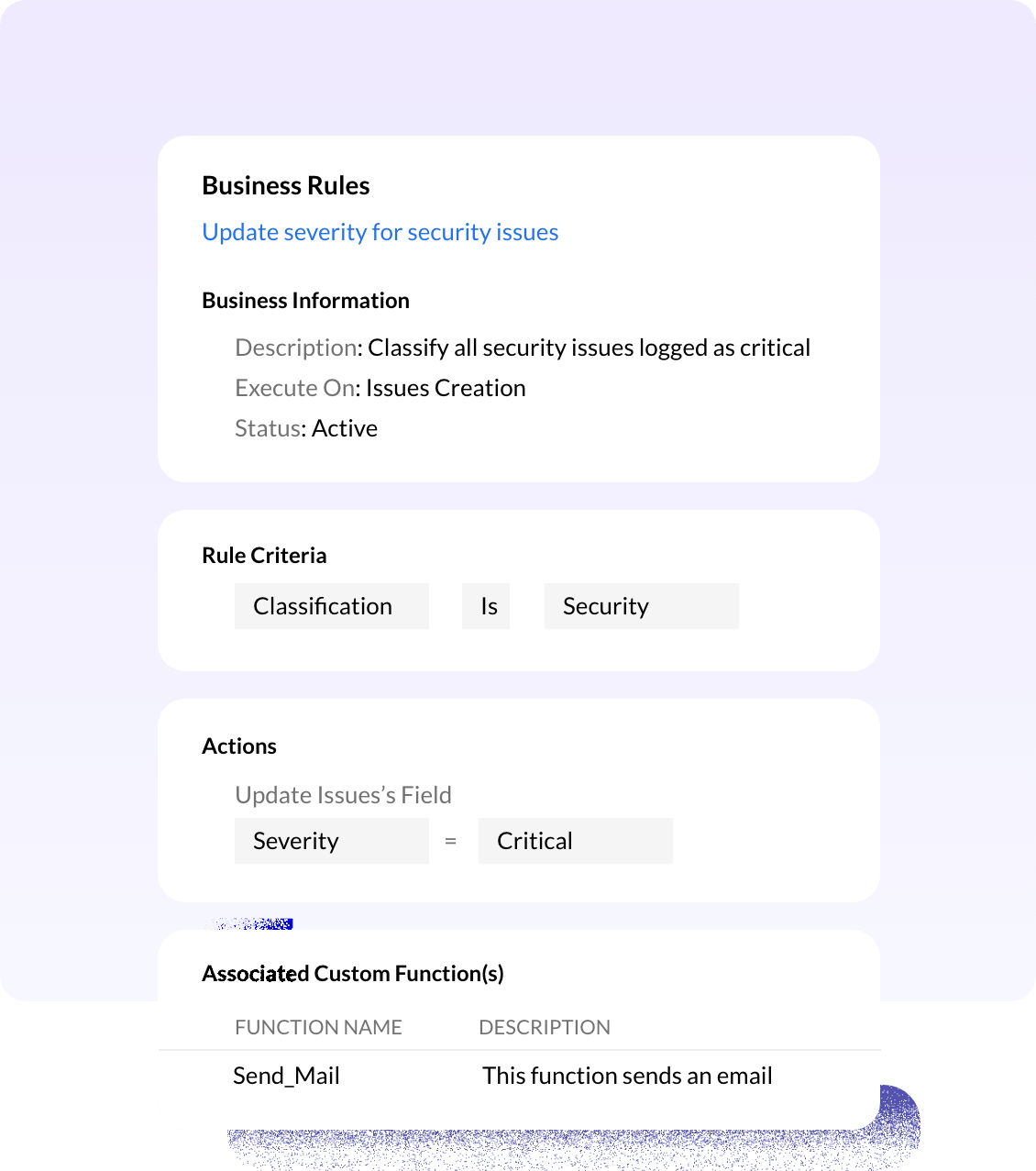 Business rules
Automate your issue tracking process with the help of business rules. Build a set of rules that when triggered by the specified conditions would automatically carry out a bunch of actions such as assigning the issue to a user, changing the severity of the issue etc.
Custom functions
At any point in the issue tracking process, you may want to reassign the issue to a different user, notify the stakeholders via SMS, or update the client about the issue. Custom functions lets you automate such notifications, call webhooks, and perform any logic once a rule is triggered.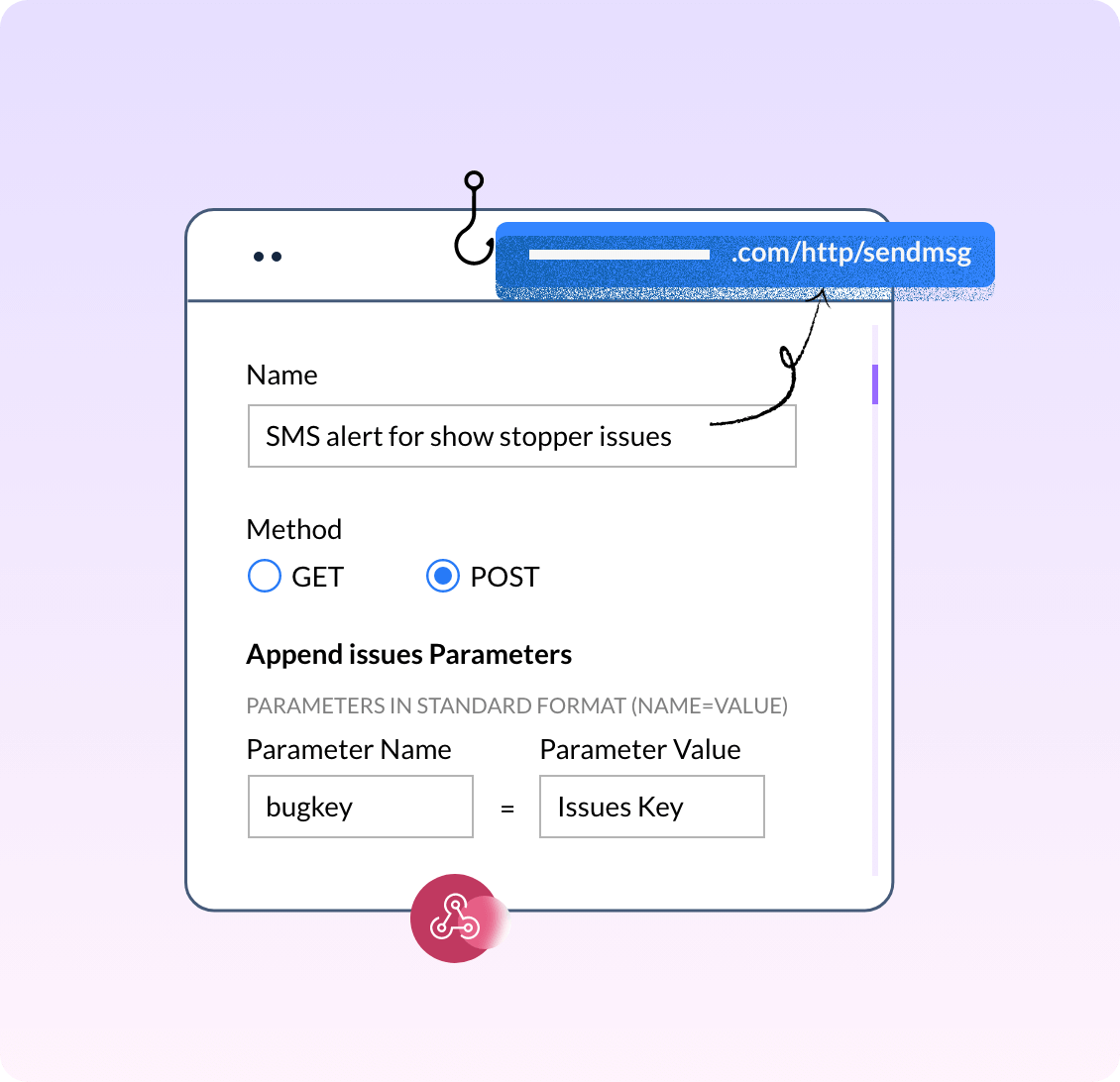 Webhooks
Webhooks help you automate HTTP notifications from Zoho Projects to third party applications. Configure the urls that you want to push alerts to and associate them with workflow rules or business rules such that whenever the conditions for the rule are met, notifications are sent automatically.