How to customize your project portal in Zoho Projects?
Organizations need to have an effective collaborative platform that should have the ability to access critical information of a project from anywhere in just few clicks. Zoho Projects allows you to create a Intranet or Extranet for your company, paves way for a strong foundation of corporate knowledge, store project documents, share work calendar or timesheet and build a customized project management software. Zoho Projects helps to customize the entire project portal with common tasks, documents, calendar, timesheet. It helps you to just update a project document or report to this shared space so that your team will be automatically notified of the recent changes.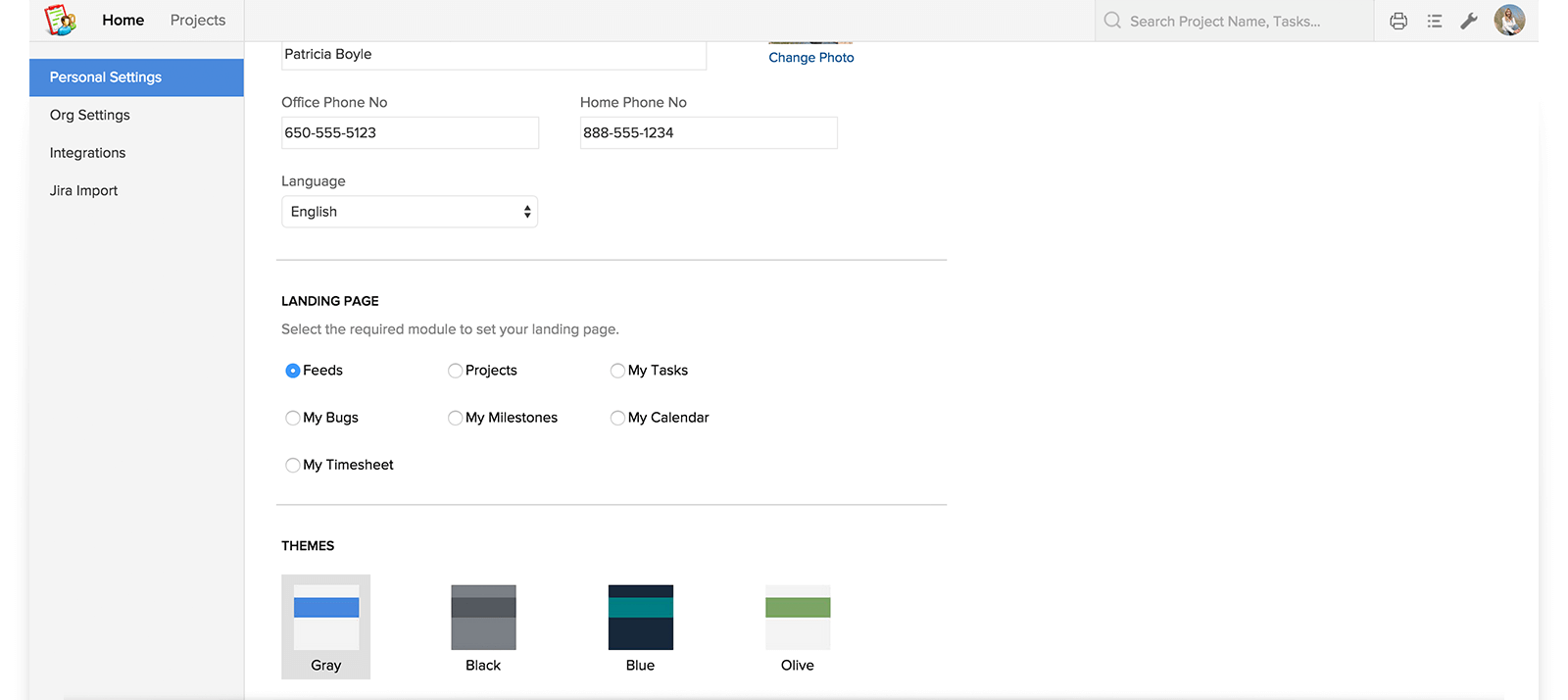 Key Benefits of Customization
Customize projects for your customers, clients, partners and team members
Provide access to applications like tasks, calendar, timesheet and more
Localize the project by selecting the residing timezone as per your requirement
Create and edit user profiles in few clicks for your project members
Decide what project information each user should have access for and work on them
Make required information accessible instantly instead of browsing through the entire portal
Customize the entire project for your users using settings panel which is so easy to use, intuitive with seamless navigation. You can also customize logo and select color scheme to match your corporate style.
Learn More

Want others to know about you? Just create and customize your project profile in a project so that your peers can see and will get to know more about you. Personalize your project profile with your personal details and upload your favorite picture so the project team can see them at work.
Learn More

Customize project portal for everyone with specific access privileges to shared documents, shared calendar, timesheet, contacts and more. Fast retrieval of project details that helps save your time avoiding email chaos and phone calls.
Learn More