What is a project management system for?
At the most basic level, a web project management tool will help your organization manage projects from start to finish, and allow employees at different levels to quickly understand and complete their work on time. In addition, it is aimed towards getting things done (GTD) faster so you spend quality time at work which adds more value for a work-life balance.
Web-based project management tools have been around for a number of years now and as a result, it does far more than just manage projects. They can also carry out project estimation, cost control, budgeting, resource allocation, collaboration, communication, quality management and administration. The aim is to handle all aspects and complexities of larger projects and keep the costs down.
Why do businesses tend to use project management tools?
Projects can be complex and dependent on many different factors, departments, and outcomes. As such, a project management system can help to determine which tasks depend on one another, how exactly they depend on each other, and what happens if things change or go wrong.
People also use a project management tool to deal with uncertainties in the estimates of the duration of each task; arrange tasks to meet various deadlines; and juggle multiple projects simultaneously, as part of an overall objective.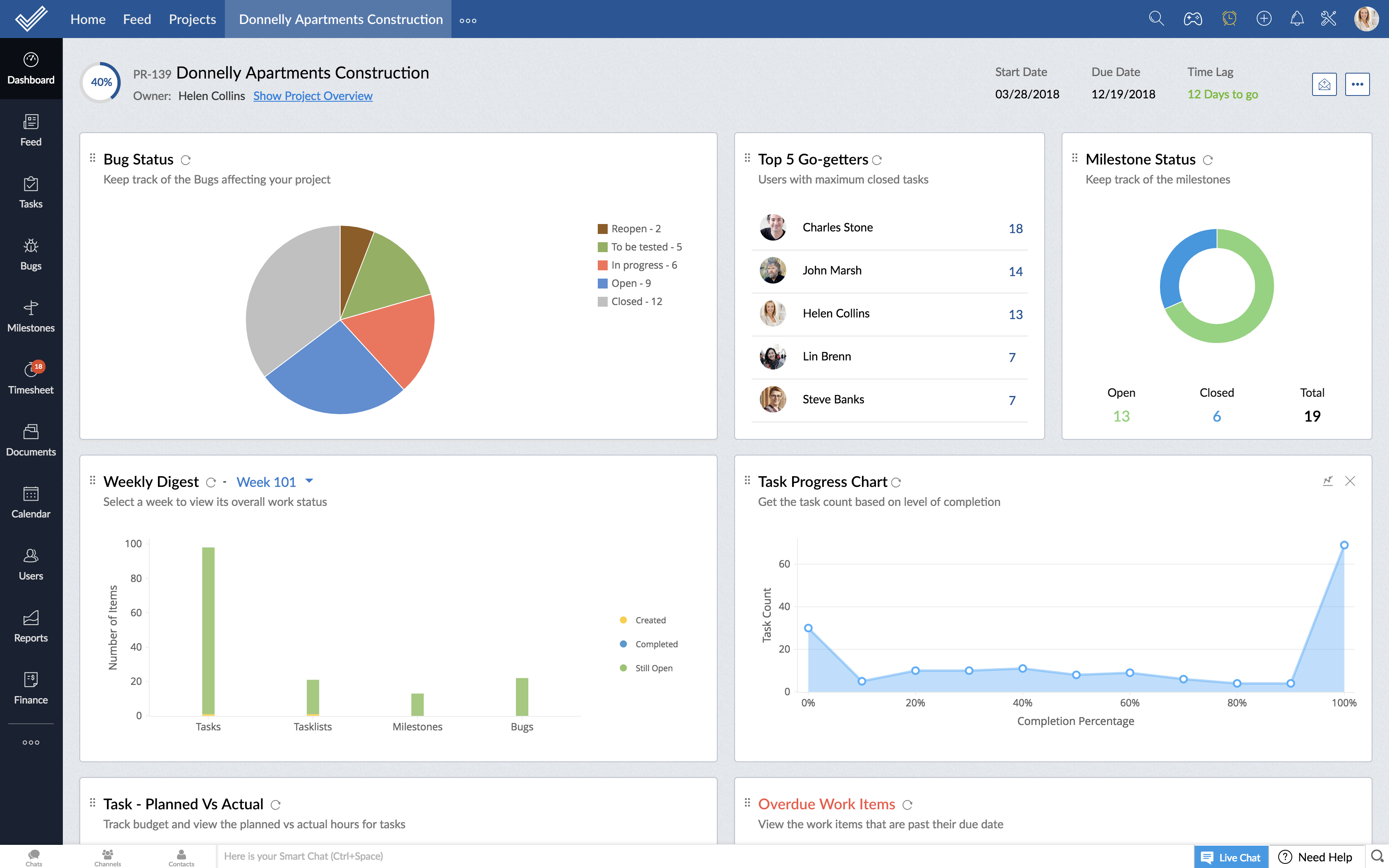 Key Benefits of Project Management Tools
Access all your projects anywhere and anytime using a simple web browser in a secure way.
Proper schedules, continuous uninterrupted workflow with no delays and on time project completion.
Empower individuals to come together, unlock your group's potential and collaborate effectively on projects.
Web-based project management helps the team review, suggest changes, post comments thus reducing email traffic.
Make quick decisions through an interactive chat and eliminate the need to exchange a bunch of mails.
Keep your projects organized in an online project management system with milestones, set dependencies for tasks, assign ownership, set priorities, deadlines and keep everything accessible from a single place. In addition, create and group the tasks to be accomplished as tasklists.
Learn More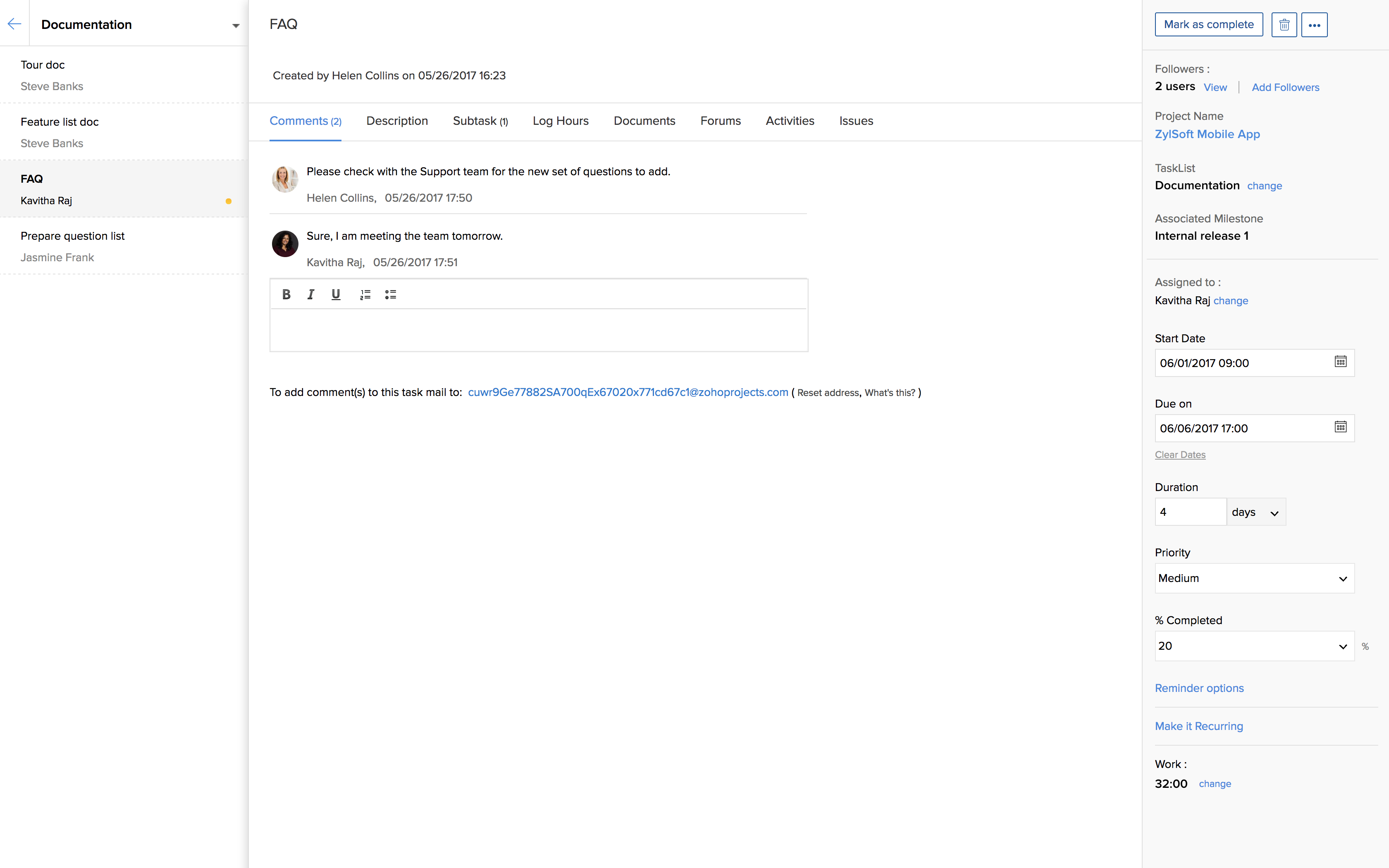 Project collaboration tools like email, document sharing, group calendar, team collaboration (Wiki, Calendar, Meetings) and real-time collaboration (Stream, Chat, Forums) help team members involved in the project to come together, collaborate and get work done faster.
Learn More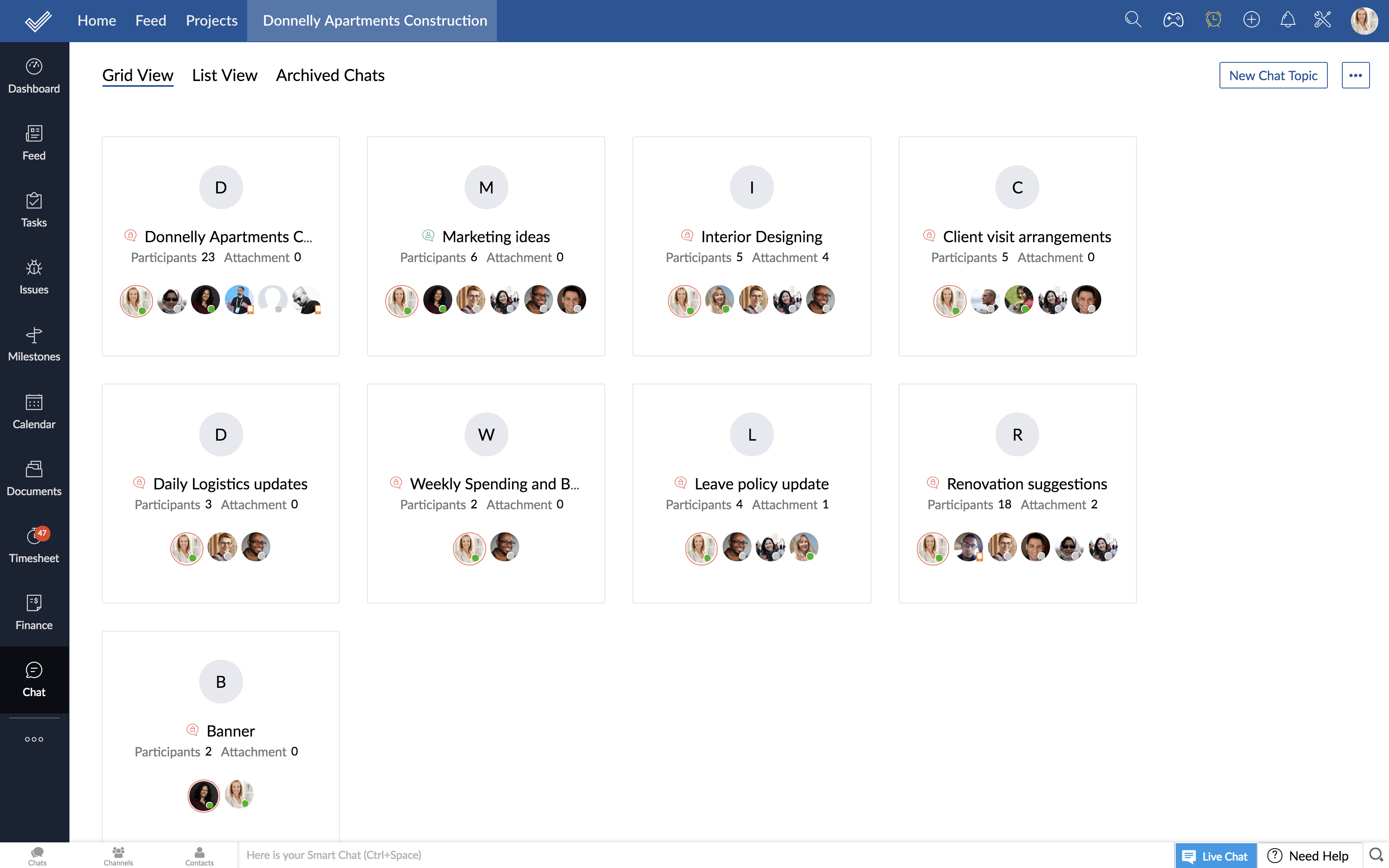 Project tracking helps the team to monitor the progress of the project so that potential problems can be identified in a timely manner and resolved quickly. This way, you always have control over your projects.
Learn More