Gantt chart software
Zoho's online Gantt chart software makes project scheduling easier with a visual representation of milestones, task lists, tasks and the dependencies between them. You can either view the tasks sorted by the milestones as the Milestone Gantt or by the order of occurrence as the Chronology Gantt. You can also add new tasks, set dependencies, adjust start and finish dates all within the Gantt chart, making your project planning experience visual and effortless.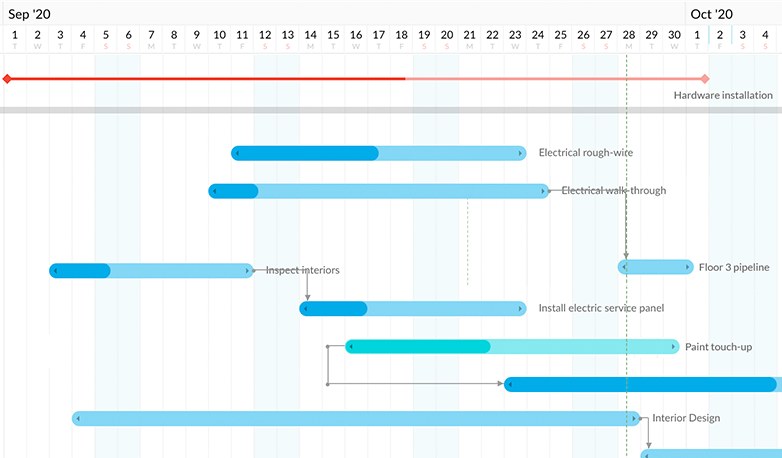 View and manage dependencies
With Zoho Projects create Gantt charts that support all four types of task dependencies like Finish to Start, Start to Start, Start to Finish and Finish to Finish. Just drag and drop between task bars to define relationships between them. The clear color distinction help you quickly get an idea of tasks that are overdue, status of a task, completed tasks, dependency type and so on.
Add new tasks
You can now quickly add a new task right from within the Gantt chart tool. More details like the task description, owner, start and and dates can be defined in the pop up that appears. The inserted tasks get added at the same level as tasks or subtasks.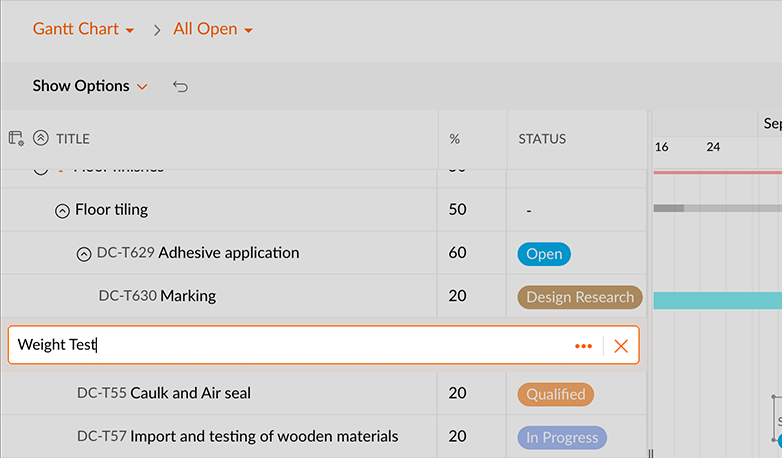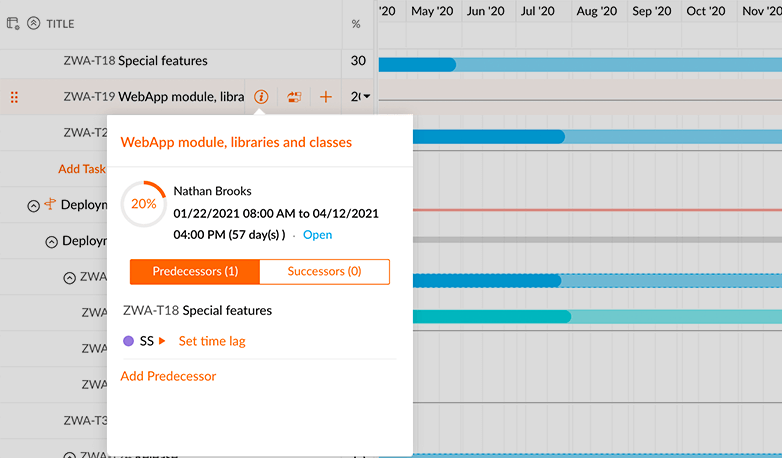 View additional task information
Hovering over the task name displays all additional information like the owner, completion percentage, start and end dates, and a list of all predecessors and successors. You can directly create new dependencies in our online Gantt chart tool or edit existing dependencies.
Share your Gantt chart
If you'd like a copy of the Gantt chart to be sent via mail or used in presentations, you can do so by exporting the chart as a pdf. You can also print the chart as a hard copy. The Expand/Collapse tasklists option lets you choose between an exhaustive view of tasks under each tasklist or a view of only the tasklist names.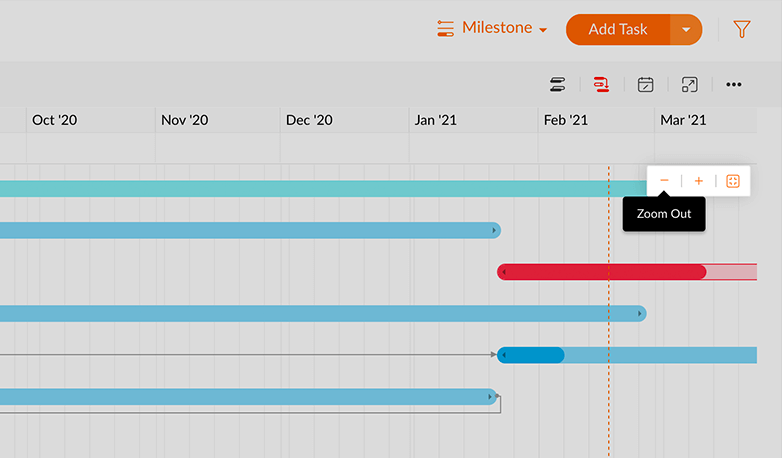 Rescale your Gantt chart
The chart can be rescaled to accommodate more Gantt bars or maximized to have a more clear view of the Gantt bars. Rescale the Gantt chart with the Fit and Max icon.