Issues

facing the construction industry
Web of dependencies
You often find yourself trapped in trying to track and manage never-ending dependencies. One hiccup along the way and several other tasks are put on hold.
Time is money
You can't afford to postpone operations without huge expense overruns. Unmet deadlines often mean unplanned expenditures.
What? Who? When?
What's happening at the construction site right now? Who is supposed to ship the material? When is the meeting scheduled? And the list goes on...
But he said so.
Multiple people work on a single project. Miscommunication can lead to serious flops when the right information isn't communicated to the right people at the right time.
Why you need Zoho Projects
Detailed planning
The hierarchy helps you break down your project into work items such as milestones, tasklists, tasks, and subtasks. Each of these work items are given clearly defined owners, start dates, end dates, and more, making sure every little detail is captured.
Streamlined communication
Project documentation is key when it comes to a construction project management system. Store important information securely in Documents, publish your processes and safety measures in Pages, take your discussions to Chat or comments, and bridge any communication gaps.
Transparency
Execute on your internal, and external communication. Your clients get controlled visibility into what is going on in the project. This makes sharing progress reports, pictures, and bills much easier. Plus, nothing builds trust like clearly presented information.
Real-time collaboration
While engineers are busy drawing up a workaround for a problem, the supervisors on the site don't have to wait in silence. Real-time updates can be shared from right about anywhere, so that everyone's on the same page, even when they're not in the same location.
Resource management
Your people are your biggest assets. Keep employees happy by giving them the space to contribute ideas, keep a record of their working hours, and manage their time-off. Make sure they are never overworked by analysing the Resource utilization chart and making necessary shuffling.
One-stop solution
As you work hard on and off the site, managing your project itself shouldn't become juggle work. Projects brings planning, tracking, and collaboration all in one place. From setting your project budget to sending out final invoices, everything can be taken care of using our construction project management tool.
See how Zoho Projects helps you work better
Email
invoices
Set
dependencies
Track progress
Upload
contracts
Schedule
your tasks
Employee
profiles
Log Issue
Email invoices
Set dependencies
Progress
Upload contracts
Schedule your tasks
Employee profiles
Log Issue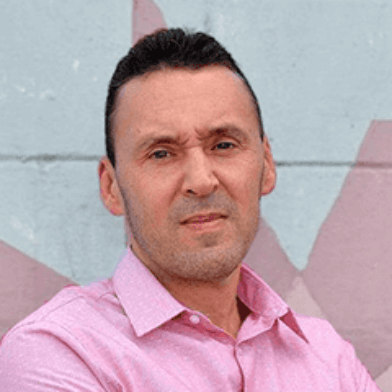 Zoho Projects has allowed us to replace whiteboards, Excel spreadsheets, and Microsoft Project files with one single enterprise solution that our entire team can depend on.
Beneath every successful building is a strong foundation. Lay one now.
Get Started
Decoding construction project management software
What is construction project management software?
Construction project management software is a platform that helps you in planning, tracking and collaborating on construction projects. It has modules that cater specifically to the construction industry to make your work easier and brings together the builders, contractors, clients and other key stakeholders to one place.
What are the key features of construction PM software?
Some of the key features of a construction project management tool are:
WBS to sustain detailed planning
Document management for storing plans
Collaborative features to connect onsite and offsite workers
Resource allocation for an optimal delegation of work
Time tracking and invoicing to bill clients
Gantt charts for managing dependencies and project timeline
Why use construction project management tool?
The benefits of performing construction project management using a dedicated tool are
Collaborative planning between builders, contractors and clients
Remote collaboration involving all key stakeholders
Managing the up-to-date versions of all contract plans, tenders and documentation
Keeping track of project timeline to identify bottlenecks
Accommodate real-time changes by analyzing critical path
Generating and analyzing useful progress reports
Who uses construction project management software?
Construction project management tool is primarily used by people in the construction and real-estate sector. Some examples are:
Architects
Engineers
Contractors
Designers
Suppliers
Clients
Benefits of construction PM software
The benefits of construction PM software are
Budget management to manage all project related costs
Workflow automation for efficient process management
Online collaboration to accommodate distributed workers
File versioning and management to secure project data
Gantt charts with baselines to measure progress
Invoice and expense management for billing clients
How to choose the right construction project management tool?
Depending on your budget and business requirements, you can choose a construction project management tool based on
Technology: Cloud-based or on-premise construction management software
Budget: Construction project management software for small businesses or enterprises
Device compatibility: Native desktop, iOS, Android apps or web versions
Security: The security mechanisms available like self-hosted servers, privacy laws compliance etc
What is the cost of construction project management software?
Construction project management software for builders and contractors comes in all price ranges depending on the brand, feature availability, technology and implementation involved. From free versions to enterprise-level software, there are several software that provide a trial edition. This can be used to evaluate the product, not only in terms of functionality but also in terms of cost.
Why is Zoho Projects the best construction project management software?
Zoho Projects is the best construction project management software because it's not only affordable but also intuitive and feature-rich. We have a free version and a free trial for all our paid editions to try out the product. Zoho Projects is also scalable, secure and easy to adopt with features like intuitive Gantt charts, portfolio dashboard, detailed planning module, document management, budget tracking, time management and reporting.
The TATA Chemicals Limited

The stanford university

Dell

vodafone