Make your time count
Every project has a timesheet where the team members can log their task hours. These records keep track of the pace of your project and help identify bottlenecks accurately.
Automatic timers
Start task timers to log hours automatically. Pause your timer when you take a break and end the timer to create a new timesheet entry.
Approve or reject time
Managers can review their team's timesheet entries and approve or reject them as needed.
Easy invoicing
With the Zoho Books or Zoho Invoice integration, Projects helps record your expenses, set up a budget for your project, and turn your timesheets into invoices for client billing and payroll purposes.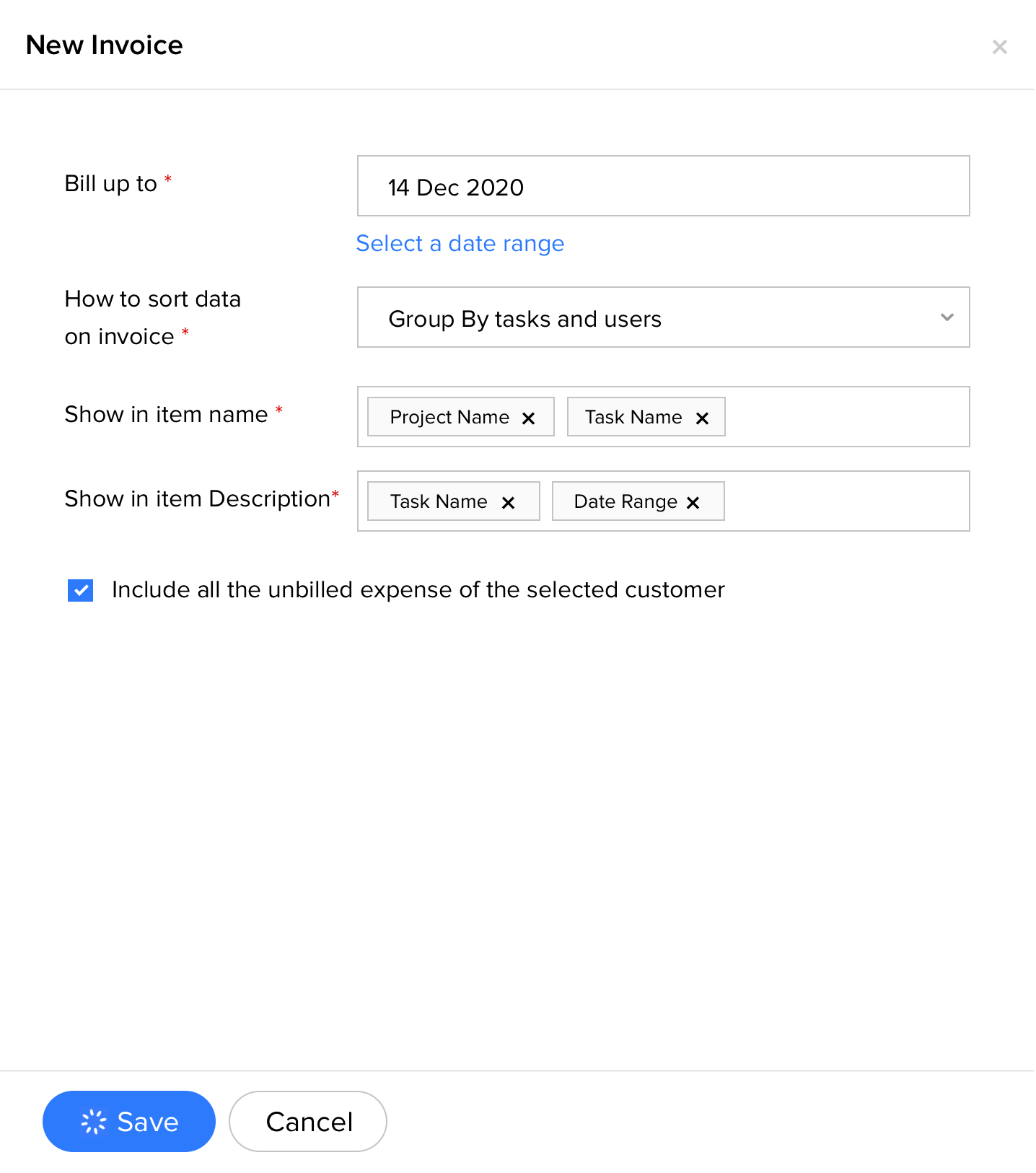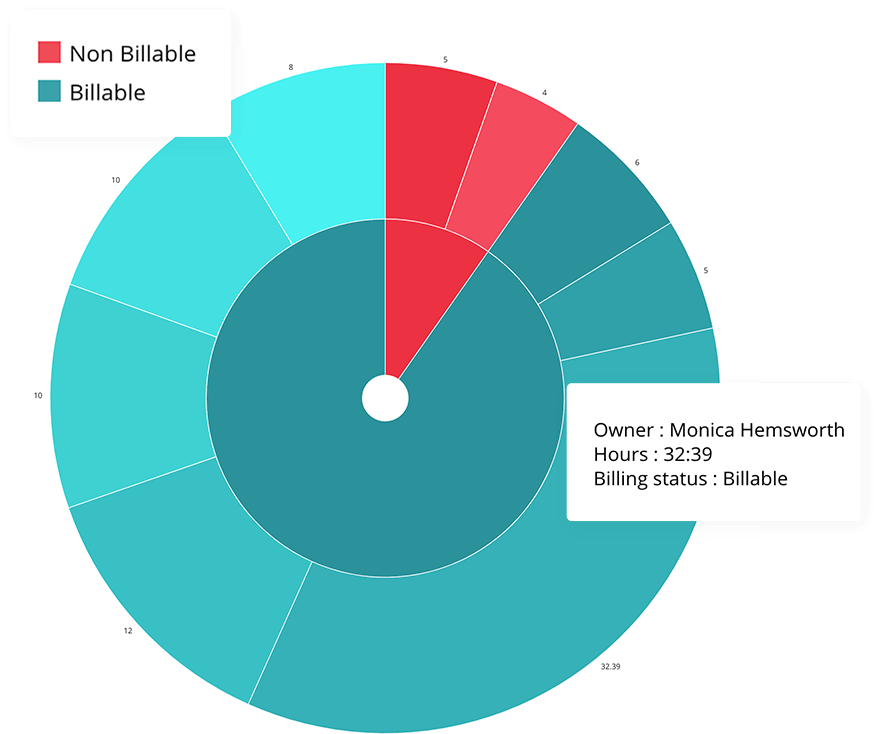 Comprehensive reports
Our timesheet reports and dashboard stats give you a crisp view of the time spent on each project, as well as the time spent by each member in your team.
Planned Vs. actual time
Improve your time estimates and gauge the progress of your team by comparing planned task hours with the actual time taken to complete them.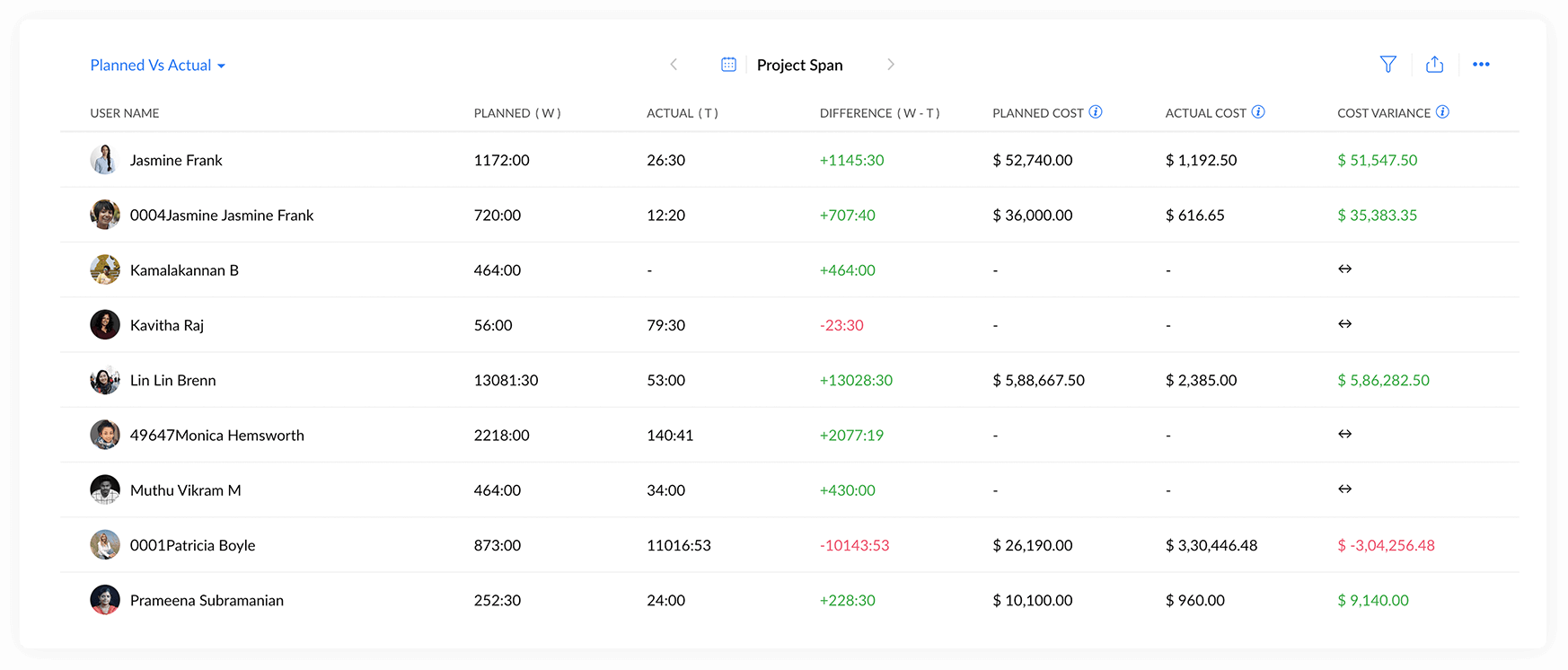 Why track time with Zoho Projects
Improve productivity

Most projects take longer than you expect. With a good time tracking software, you can know how you spend your time and which tasks are the most time-consuming. Then delegate work accordingly so you can do more meaningful work. Enhance your efficiency and improve project time estimations.

Boost profitability

With accurate project time tracking, you'll see that non-billable tasks such as sending out emails can take up a huge chunk of your time. Measure your time closely using an online time tracker to understand how you spend your hours and to ensure your work is profitable. If not, adjust your hourly rates as needed.

More transparency

The more informed your clients are, the happier they'll be. Add clients to the project and make the necessary information available to them. This way, you can show them how the project is coming along, what tasks you've worked on, how many hours your team has put in, and how much time has been spent on specific tasks without needing to send constant updates.

Manage global teams

Does your team work remotely or in silos? Use a time and attendance software to see how each person in your team performs, who is overloaded with tasks, and who is right on track with planned task hours. Identify delays faster to get things running again and optimize the time taken to complete projects.
We rely on Zoho Projects to track time spent on tasks, calculate the profitability of our projects, and uncover problems in project delivery.
Philip Debaere
Cloudcamper