Attract, Retain and Delight More Customers.
Grow your company into a customer-focused organization.
Go Mobile. Take CRM with You
On a plane or at a remote location? Access customer data from your mobile phones and be up-to-date - even in the offline mode.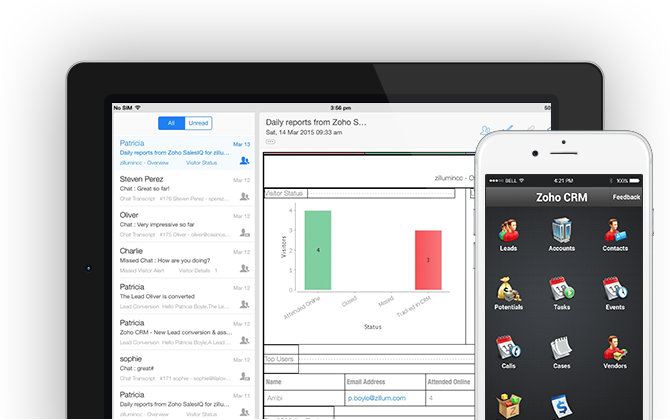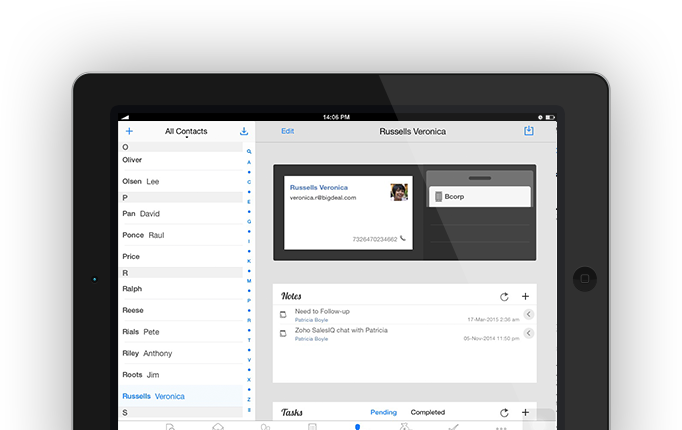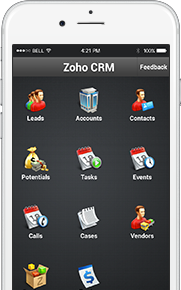 CRM

plus From $50/User/Month

Customer-centricity in One Package

Try Now
Unified customer-centric offering for
the entire customer lifecycle
Along with all the features of the Enterprise Edition,
Zoho CRM Plus also includes Email Marketing, Customer Surveys, Visitor Tracking, Social Media Marketing, Project Management and Advanced Analytics.
Try Zoho CRM Plus
What Makes Zoho CRM Right For You?
Award-winning Solution

Zoho CRM offers all that you need to run your Sales & Marketing.

Unbeatable Value

FREE for up to 10 users. Standard Edition starts at $12/month/user.

Pay as you go

No long-term contracts. Pay monthly or yearly, whichever works best for you.

Easily Customizable

Our drag-and-drop customization lets you tailor Zoho CRM to meet your exact business needs.

Way more than CRM

Access Zoho's broad suite of apps ranging from Mail, Survey Builder, Email Marketing and more...