Synergetic, smart,
and simple.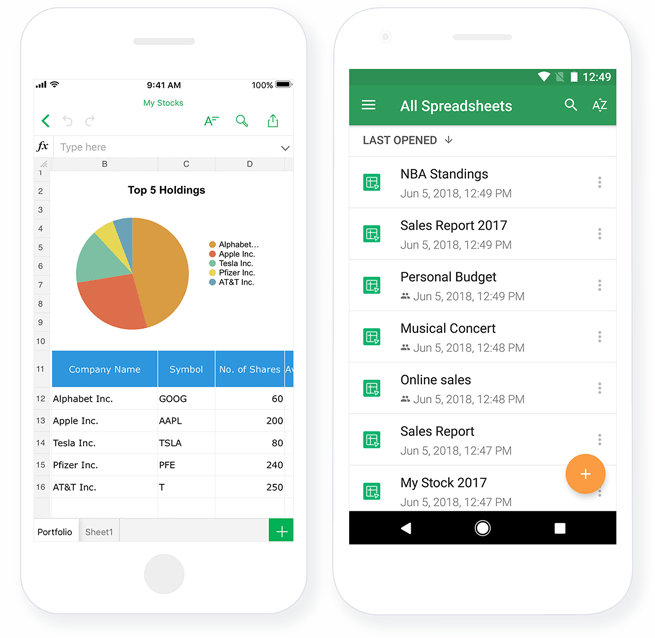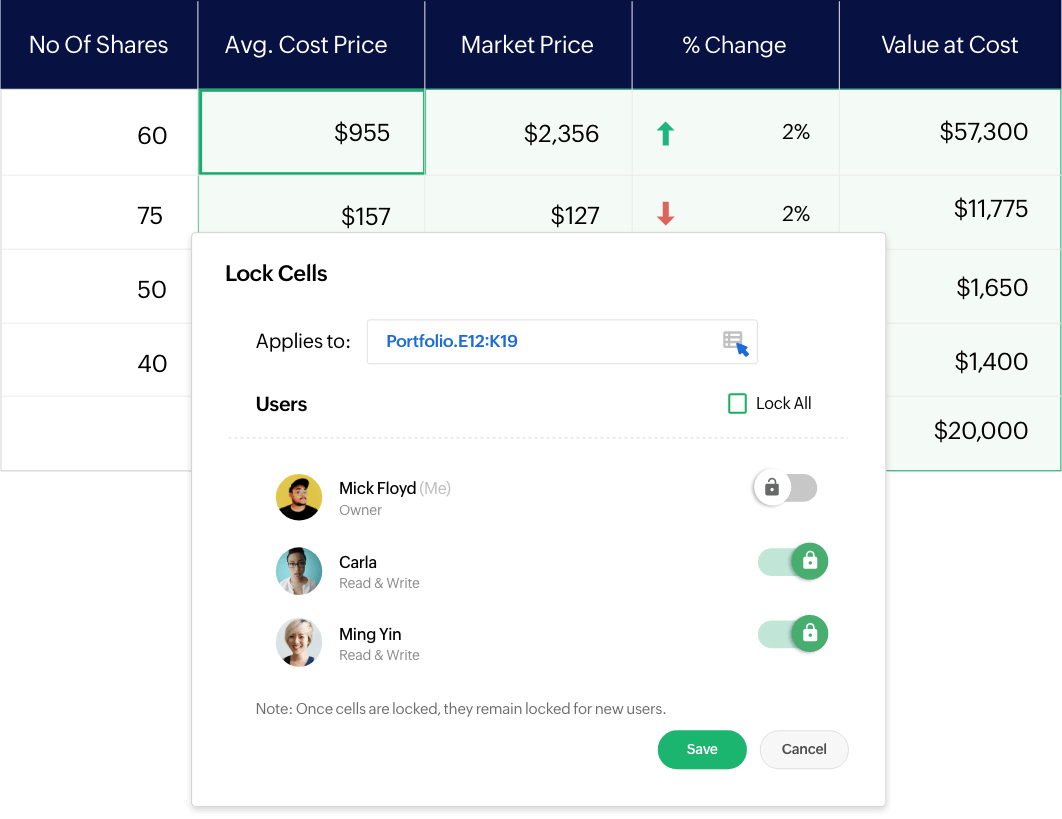 "As an avid user of Microsoft Excel for the first half of my career in banking, I never thought that I would find an application that was as robust and well-designed, but Zoho Sheet has convinced me that I was wrong. Whether you are a basic spreadsheet user sorting and filtering lists of data, or a power user looking to integrate with external data sources and write your own functions Zoho Sheet can do it all and at a value that Microsoft cannot touch."
Jordan Talmor
COO, Quikflip Apparel
Build more than just a spreadsheet. Build an interactive application with
drop-down menus

,

check boxes

,

conditional formats

, and

date pickers

to make it easier for your team to navigate and work on sheets.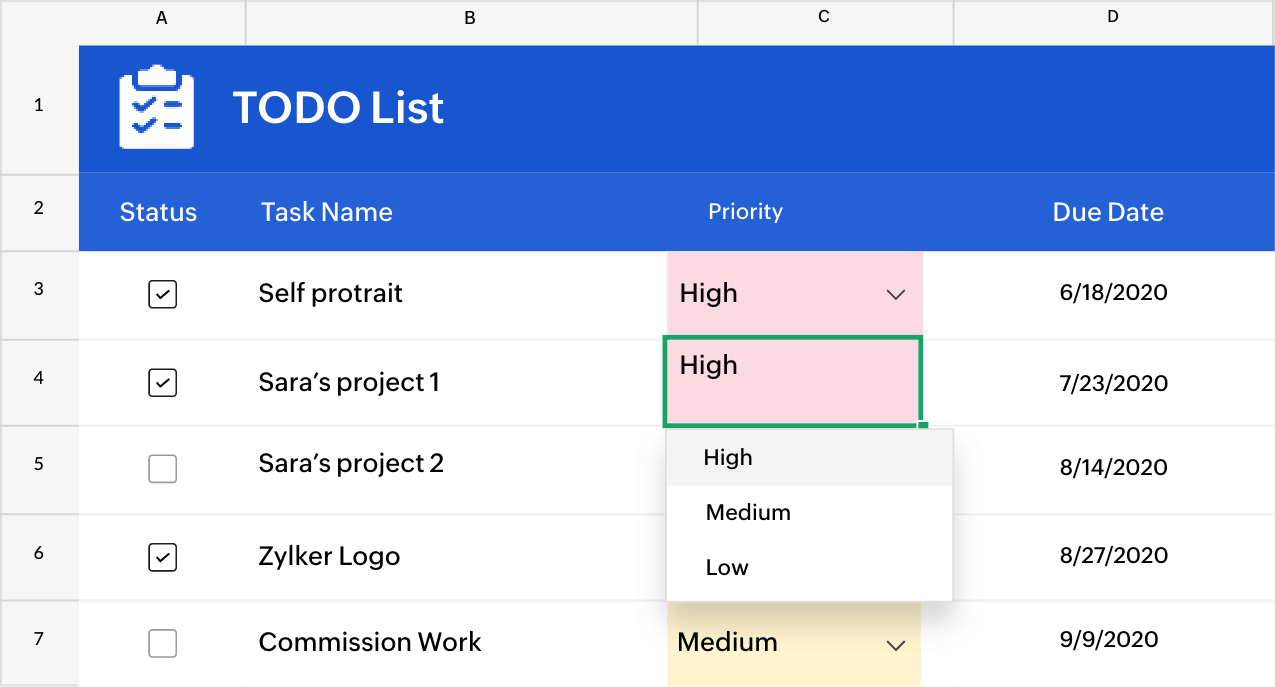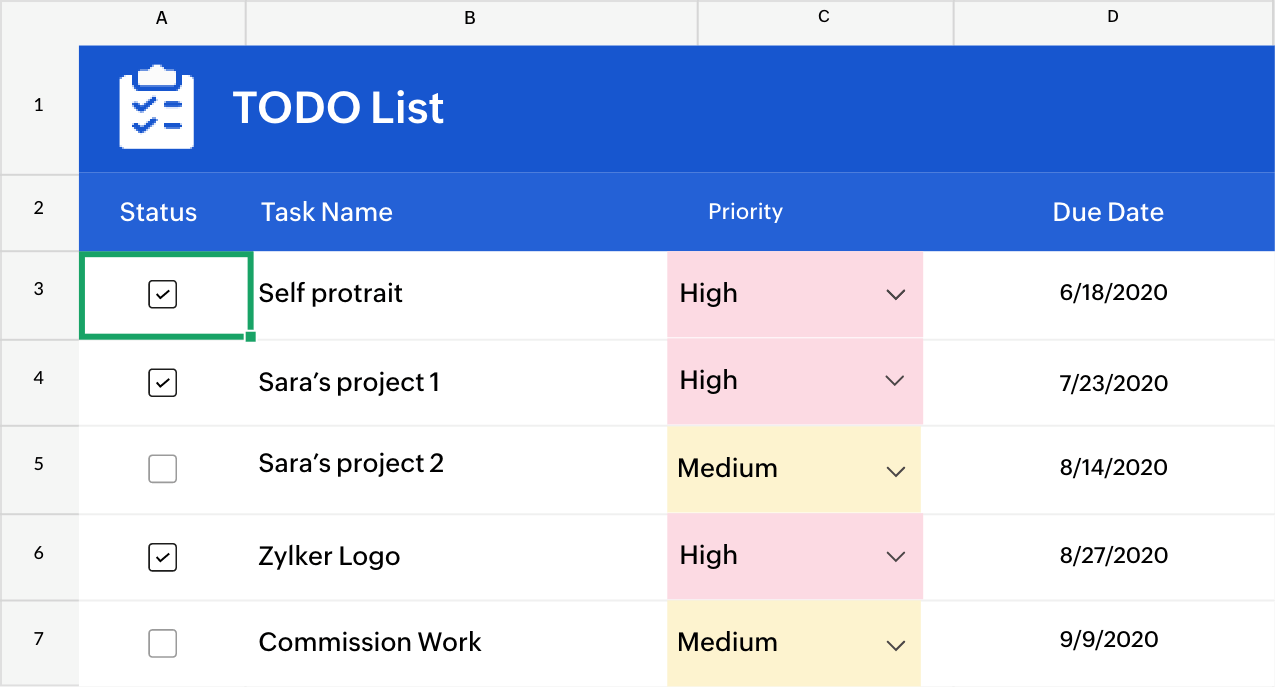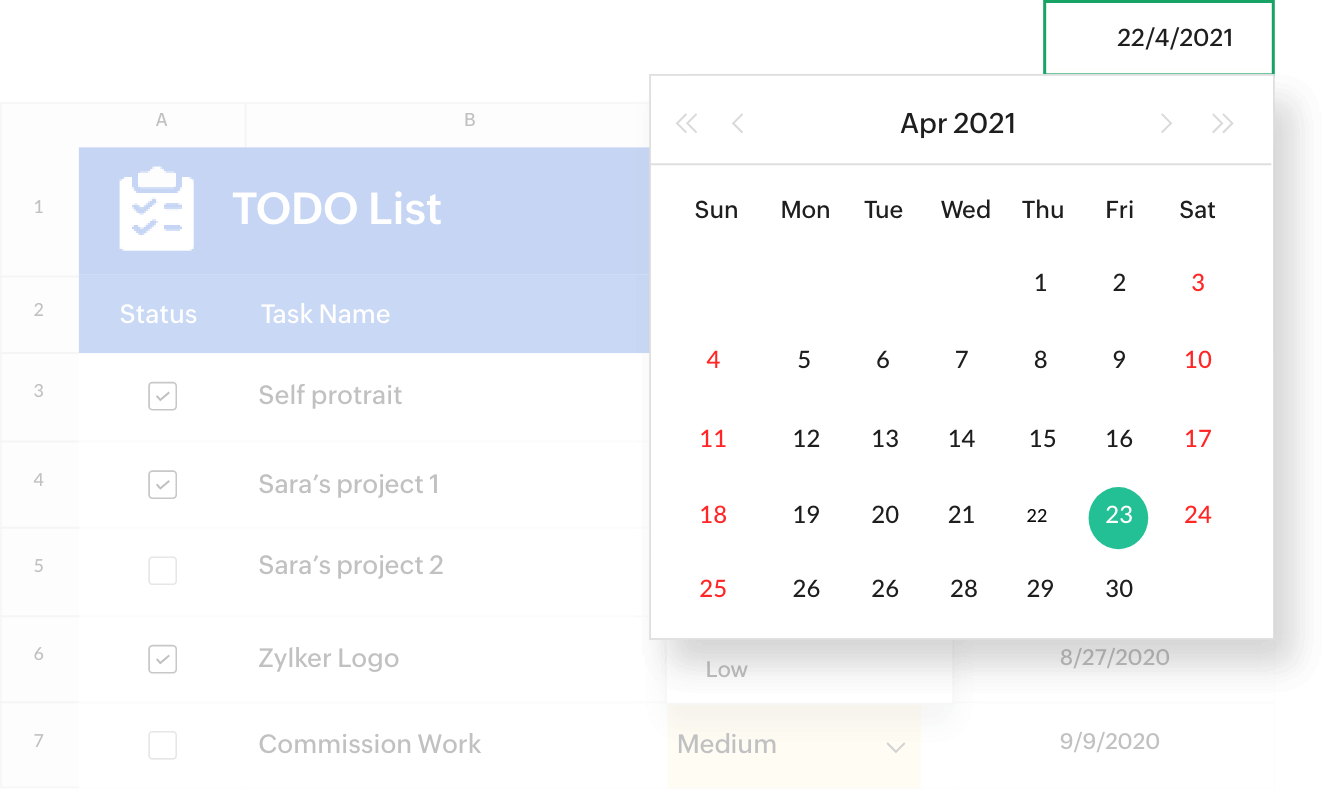 On point analysis, every time
With nearly 40 different chart types and a dynamic pivot table builder, Zoho Sheet offers powerful tools to analyze data effectively. With our AI-powered assistant, you can even automate the data process and analysis steps in your data cycle.
Seamless data connections
Gather contextual data from multiple other Zoho applications, like CRM, Projects, and Books, using Data Connections. Schedule and refresh linked data sets and keep them updated automatically!
Excel-lent compatibility
Work with Microsoft Excel spreadsheets effortlessly using Zoho Sheet. Zoho Sheet's compatibility with Excel helps you work on your spreadsheets online— just import your document and you're ready to go with no loss of formatting.
Intelligent spreadsheets for everyday use
Focus on more complex tasks, while Sheet's intelligent features handle all the details.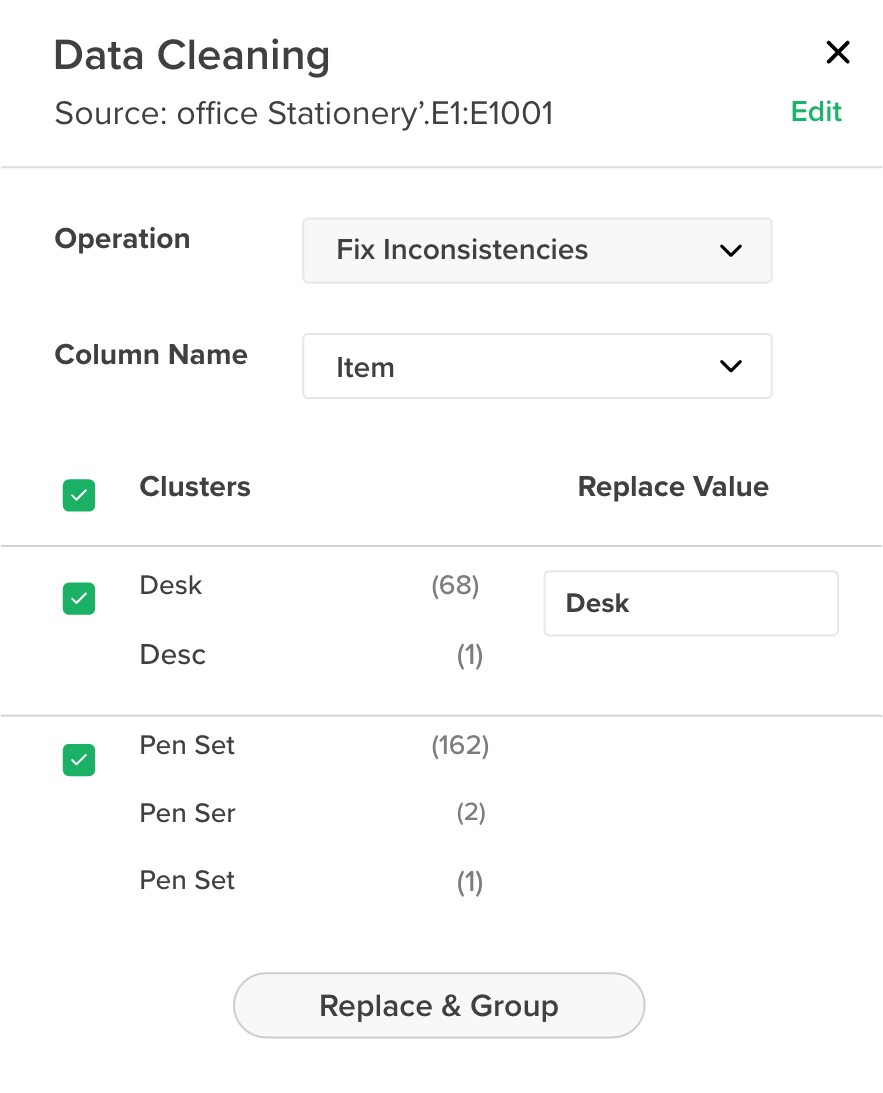 Automate data processing
Remove any inconsistencies or human errors that your data might have. Pick out duplicate or unique entries with just a click. Our automatic Data Cleaning tool processes your data effortlessly.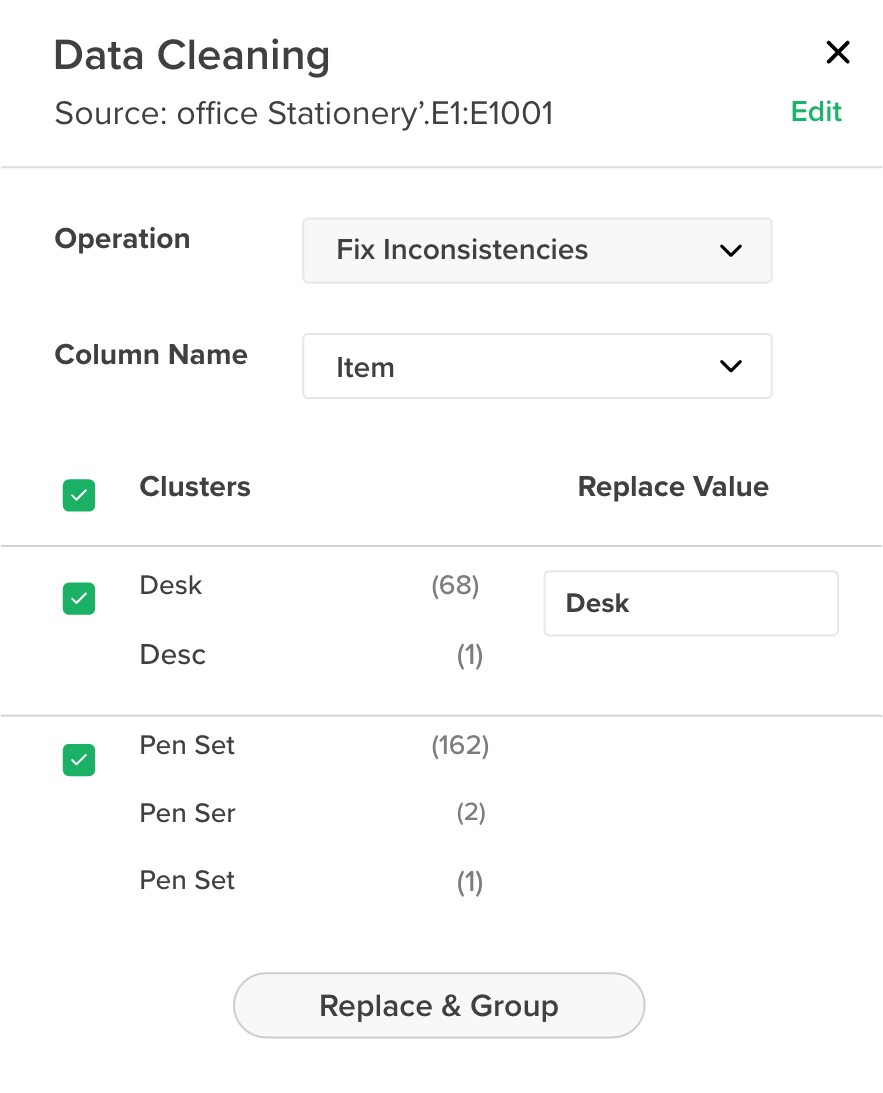 Present data better with the power of AI
Use Zia, our AI-powered assistant, to get charts and pivots tailored to your data set, then add them to your spreadsheet by simply dragging and dropping. Ask Zia questions about your data in plain, simple English, and it will readily give you answers!
Experience generative AI in Sheet
Generate sample data sets, formulas, and VBA macro codes effortlessly with Zia powered by ChatGPT. Zia can even help you identify the macro codes and formulas in your current spreadsheet.
Build interactive spreadsheets
Zia's relevant suggestions help you contextually highlight your data with conditional formatting options, add picklists, and insert checkboxes—all in a matter of seconds!
"For almost a decade, I've been using Zoho Sheet for my work. The team's aim to solve problems quickly, and the assistance for the client, means that we can do our jobs more successfully."
Hans Rieder
Darley and Nutwood Local Nature Reserve
Structured templates to data organizing
Get started right away with one of our business templates. Our spreadsheet templates offer sophisticated design, pre-built functions, and everything else you could ask for.