Experience convenient data integration
Pool data from Zoho CRM, Zoho Campaigns, Zoho Invoice, Zoho Books, etc., sync, categorize, and analyze them in your spreadsheet.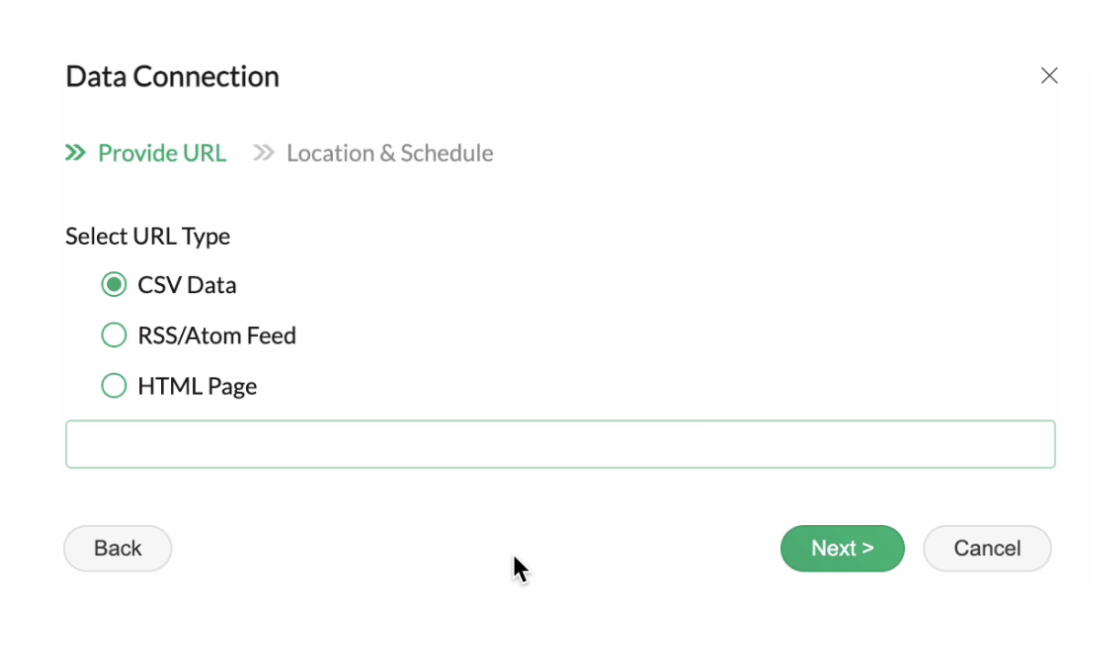 Link any type of data
There are no limitations on the type of data you can import. With Data Connection, you can import and manage external data through URLs. Importing is easy, regardless of whether your data is stored in a CSV or RSS/Atom Feed, or HTML file.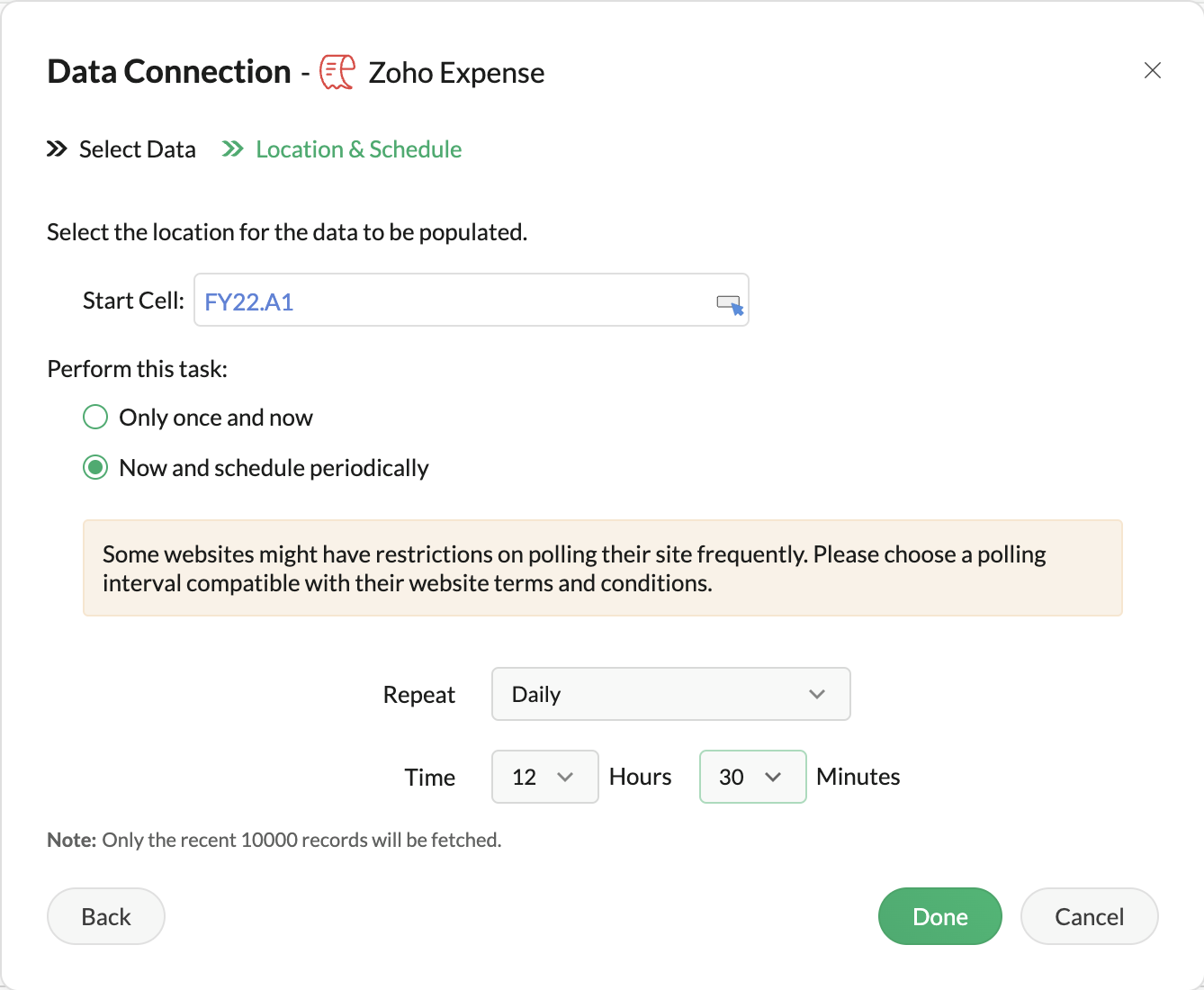 Schedule updates
Always keep your data up to date! Update your data at specified time intervals, and achieve data consistency. You can modify the time interval whenever you like.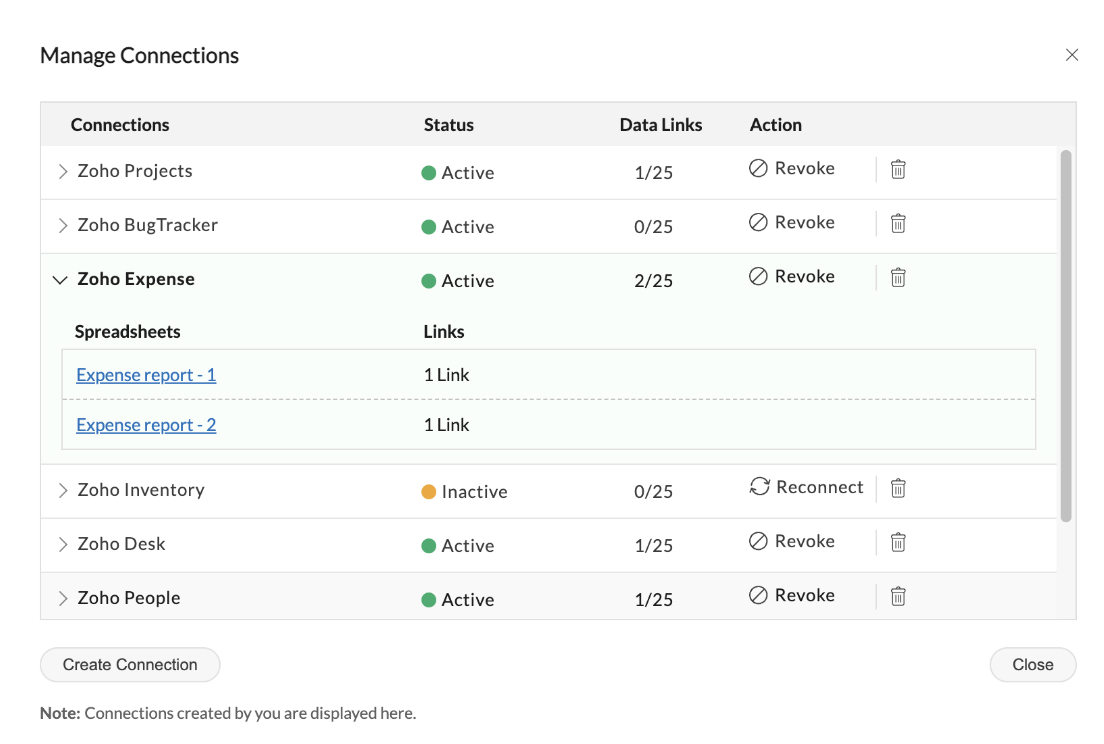 Receive a holistic view of your data links
Access a dashboard view of all the data links you have created. Manage connected services and data links, and schedule updates without hassle.