PRE-LAUNCHING BIGIN
The effortless customer pipeline solution
Bigin helps growing sales teams close more deals in less time. Whether you're ready to move beyond spreadsheets, or simply replace outdated sales tools, Bigin lets you track and close deals faster than ever.
Access Bigin
15-day free trial. Let's Bigin today.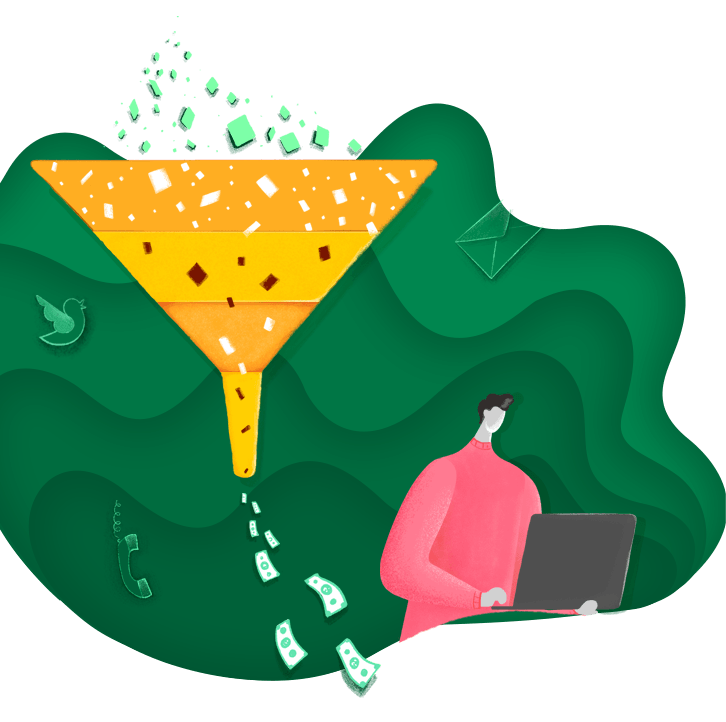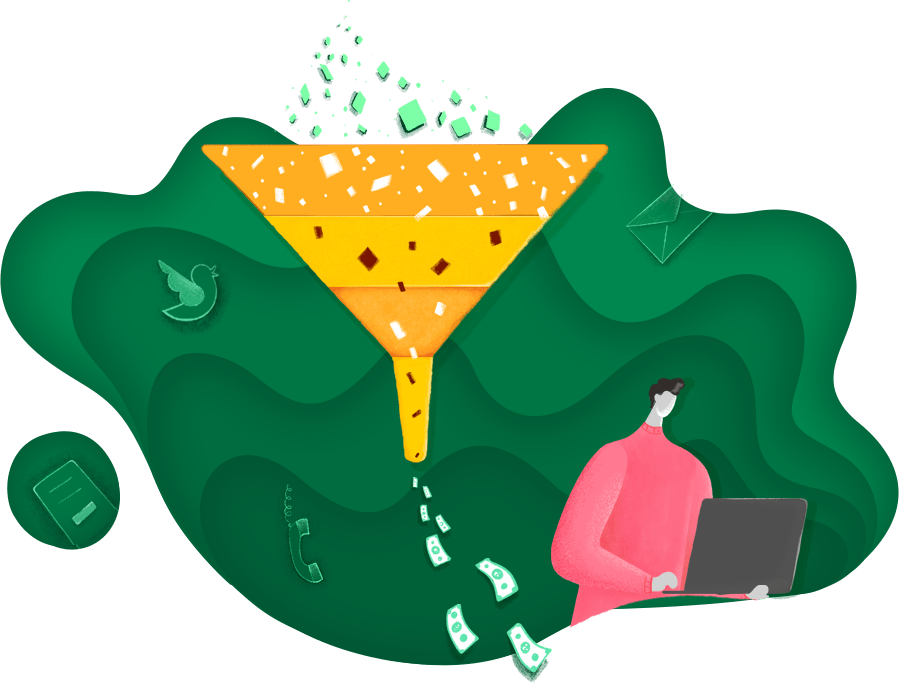 A new way to organize 
the lead-to-deal process
All of your prospect information, including emails, activities, tweets, and more, are easily captured in Bigin so that you have all the necessary information on hand to move the conversation forward. Manage your pipelines effectively, and win more customers.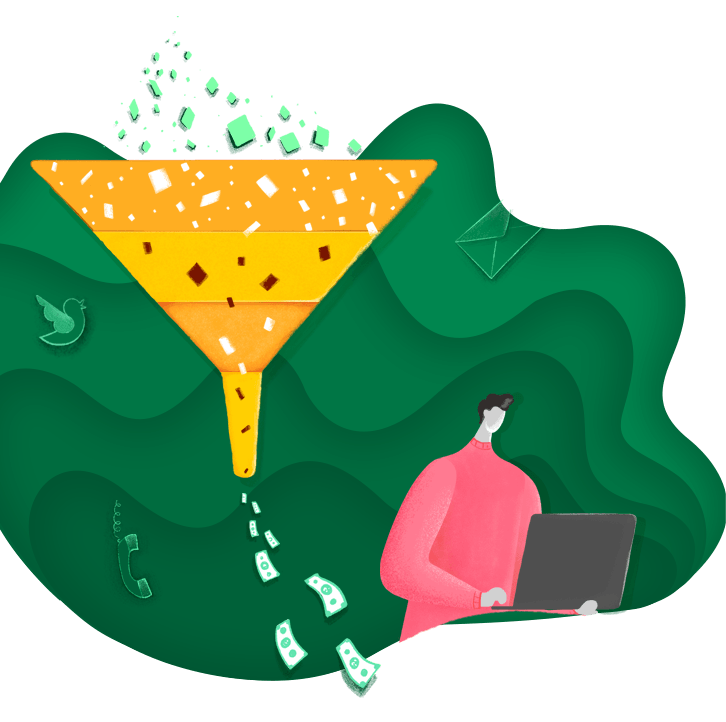 Engage Prospects
Web forms to capture your website visitors' details.

Send and receive emails from within the product.

Complete timeline view of every interaction with your prospect.
Manage Pipeline
Customizable deal stages and options for multiple pipelines.

Workflows eliminate time spent on repetitive tasks.

Stay on top of your activities and followups.
Close
Deals
Real-time notifications for better sales collaboration.

Dashboards that give you an overall picture of your sales pipeline.

Make sales on the go with apps for iOS and Android.
Why Bigin?
With Bigin, we're looking to solve one of the most common problems faced by sales teams every day: wasting too much time on admin, and not spending enough time on closing deals. This issue is especially relevant to businesses who are just graduating from spreadsheets and are looking for a simple pipeline management application to manage their sales. Bigin specifically focuses on sales reps improving their lead-to-deal conversions by providing better visibility of their sales opportunities. 
Customer context

Insights and notifications

Built-in telephony 

Features that you'll use

Fully mobile
Get complete customer context  
From emails, to activities, to deals, all your contact information is organized neatly and sequentially in one place. Empowered with a complete view of your contacts, you won't lose valuable time looking for specific information when getting on a quick call with a prospect or meeting with them directly.
Insights and real-time notifications
With proactive reminders, real-time sales and team notifications, Bigin ensures that you spend your crucial working hours on interacting with your prospects and less on distractions. With an out-of-the-box analytics dashboard, Bigin also lets you keep track of the key performance indicators and other important customer metrics that help you uncover hidden insights from your pipeline.
Built-in telephony  
With an integrated, no-hardware telephone system, you can make and receive calls, purchase phone numbers for your team, and drastically improve the way you reach out to your prospects and customers.
Features that
you'll use
Bigin is minimal by design, and we've taken considerable care to cut down on features that most sales reps won't actually use, and instead focused on features that will actually improve productivity and close deals faster.
Get started 
in minutes 
Forget complex setup processes and countless hours spent on product tutorials. Here's a sales tool that is actually easy to use, with almost zero learning curve. Simply import your existing data, and get started.
Bigin is powered by the creators of the world's favorite CRM
Bigin is built on Zoho CRM, the software platform that empowers millions of businesses worldwide to transform their customer relationships. We're proud of our proven history of helping sales teams around the globe—both big and small—grow faster and stronger. Bigin is the ideal precursor to a full-fledged CRM, and a great first step for anyone who wants a simple, powerful tool that will help them close more deals in less time.
Fully compliant with the latest in security standards, including GDPR
Integrated with the highly-acclaimed Zoho suite of business apps
What the early adopters say
I am super impressed with Bigin. I was looking for a simpler lead management and automation tool and I believe I have found the right platform after trying multiple tools in the last few years. It has completely transformed the sales process, and I regularly recommend Bigin to my contacts.
Vikas Kakkar
Founder & CEO, HireXP
I want to sincerely thank the entire Bigin Team for developing this excellent platform for SMBs who are quite keen on getting rid of excel data sheets. Bigin was able to accomplish all this and more for my business, increasing the overall productivity of my sales team.
I have already recommended Bigin to my friends in different sectors.
Dhruvesh Lakhani,
Founder & Director, Investacc Insurance Brokers Pvt. Ltd.
We were so impressed by Bigin's 'perfect fit' for small organizations, and we have now consolidated all information about our clients and projects in Bigin. It is quite impressive to see that such an affordable product provides very useful functionalities such as: managing duplication of records, customizing fields that are specific to our own way of working, providing dashboards to manage the performance of emails, and even linking up with the Twitter accounts of our clients.
Luison Lassala
General Manager, Bedrock Success Consulting