Communicate with customers and colleagues
Strong communication can dramatically increase productivity. Communication in modern business happens in a variety of ways, with multiple tools. Tools to phone customers or follow up from your business email account; to chat with a colleague or an entire team; to make an audio or video call; or even to share your screen. While the type of communication and medium may differ, a unified suite of communication tools on the web and mobile can keep your team working together.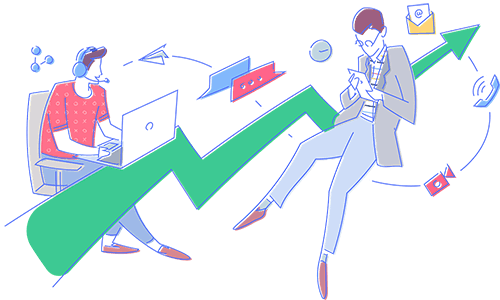 Communication tools make users even more productive when they're contextually integrated with other business applications so you have chats and calls to get your work done from wherever you are.
Create documents and content
Once you've established your presence, you'll want to attract more people to it.
Businesses deal with documents to get work done. Physical and digital documents need to be scanned, signed, and sent, regardless of the device you're using.
An online word processor makes it easy to draft marketing materials and share them with your team. Spreadsheets help you run sales numbers, while a presentation tool visually displays important information to your teammates, customers, or partners.
Whether you work individually or collaboratively, online productivity tools keep everyone on the same page while also remembering all the changes made by every person, across devices.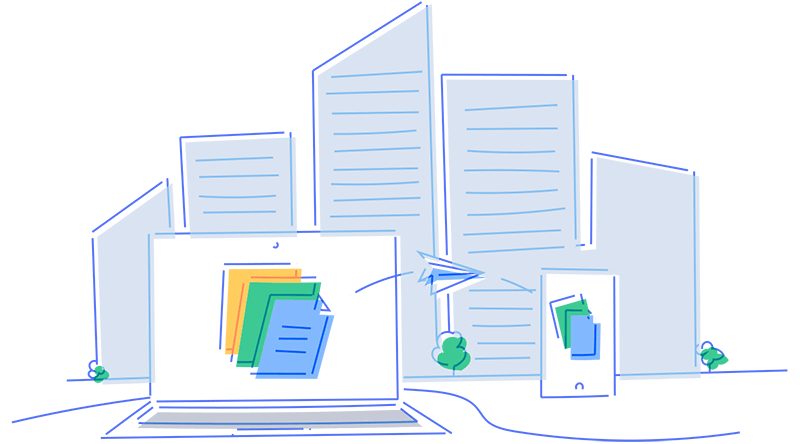 Collaborate to get stuff done
Collaboration starts with people: people within and across teams, organizations, timezones, and languages.
Collaboration happens on projects that have a hard deadline, like building homes or hosting events. But sometimes collaboration is also open-ended, like an ongoing discussion within a sales or marketing team on a wide range of topics. In either +case, collaboration typically includes discussions, sharing documents, assigning tasks, setting up deadlines, and more.
No matter what form your collaboration takes, there are tools to assist you.
Start a 30-day free trial