Warehouse management made easy
Manage multiple warehouses, transfer stock between them and generate reports to get better insights about warehouse management, with Zoho Inventory.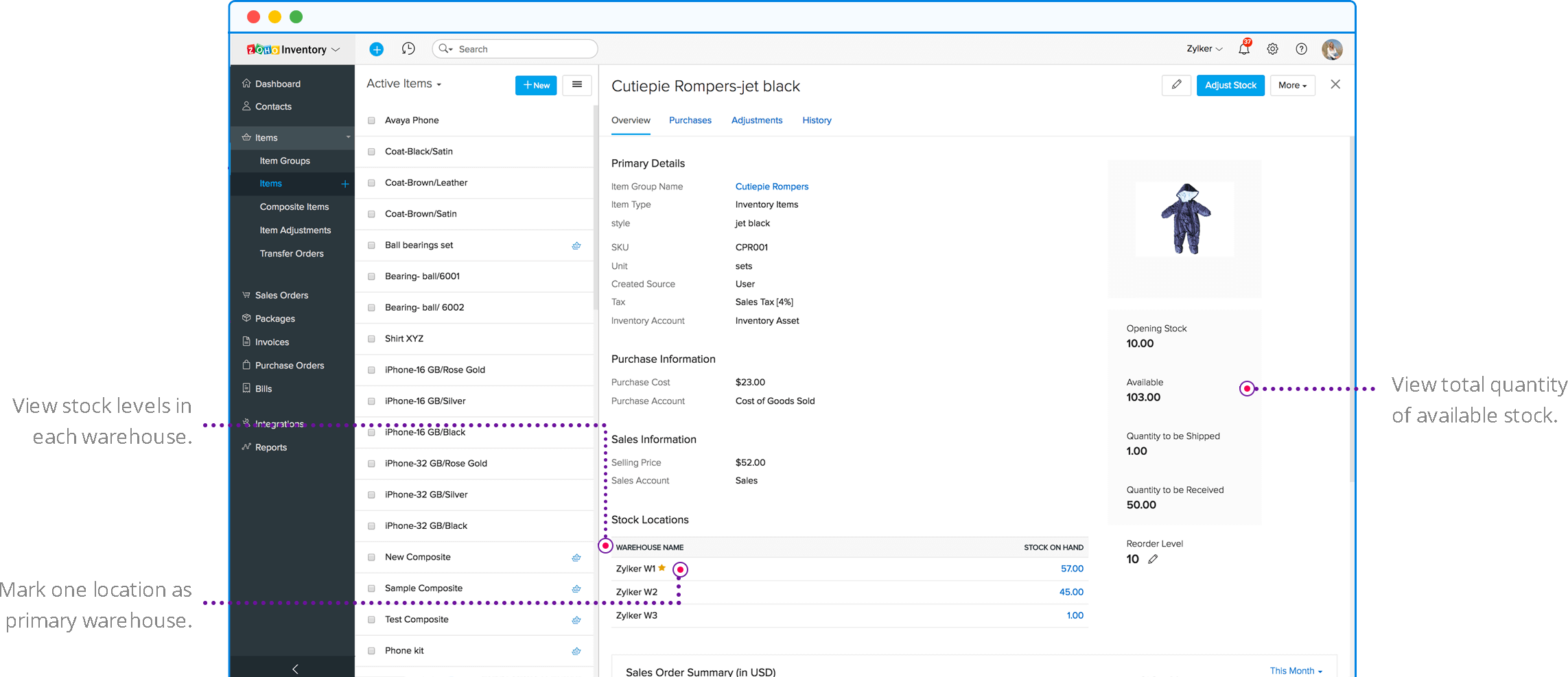 Multi location warehouse management software
Add multiple warehouses and also control the flow of stock between your store and warehouses, located at different locations with a single application.
Dispatch orders from closest warehouse
Choose the warehouse which is closest to the customer's location while you create a Sales order. This way you can deliver faster, save a lot of time and also cut down the transportation cost.
Track your transfer orders
Select the specific batch or serial number while transferring an item from one warehouse to another. This way, you can keep a track on the movement of each item without any hassles.
Generate accurate reports
Find out the volume of items that are shipped in and out from each of your warehouses. Get more insights into each item's sales and purchase trends, in simple steps.