Grow your business
this holiday shopping season
It's the most exciting time of the year and Zoho Inventory is here to help you fly past your sales targets. Start your full-featured 14-day free trial today.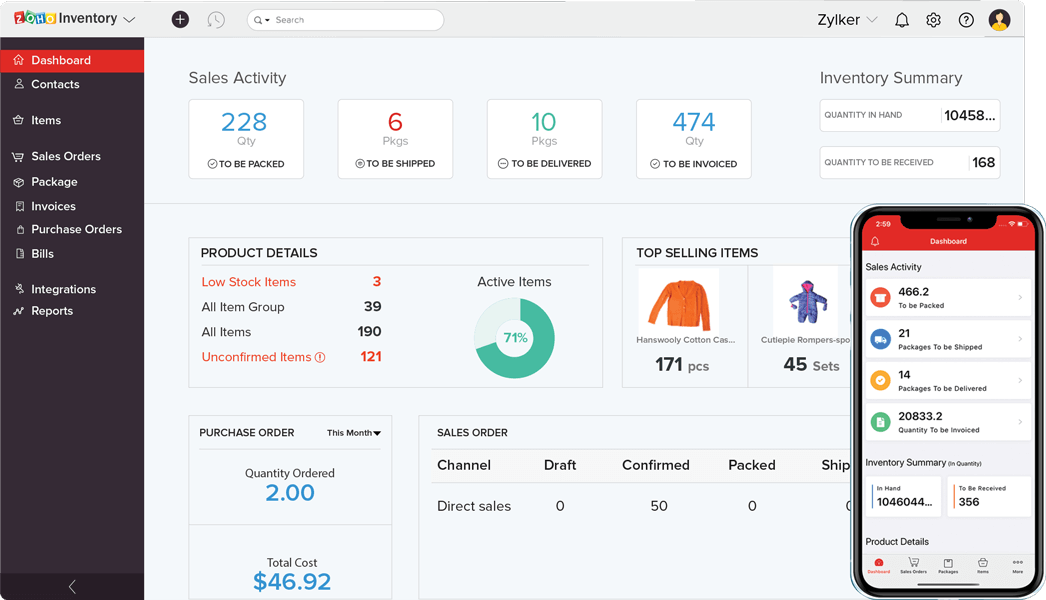 Zoho Inventory helps you stand out this holiday season
Look beyond your retail stores and adapt to the latest holiday ecommerce trends. Zoho Inventory helps you manage all of your ecommerce stores from a single place.
Multichannel sales
Expand your business by integrating with ecommerce platforms like Amazon and eBay, and marketplaces like Shopify. Automatically update stock levels and fetch sales orders for all of your channels in one place. Measure sales channel performance and sell in multiple currencies globally without conversion hassles.
Mobile apps
Zoho Inventory's mobile app for Android & iOS helps you close deals and manage your business wherever you are. Keep track of your packages and stay up to date on your inventory in real time. Improve your efficiency by recording payments from customers from your tablet or smartphone.
Effortless order fulfillment
Zoho Inventory integrates with more than 40 popular shipping carriers across the world. Receive sales orders from multiple sales channels and ship them to customers without switching tabs. Find shipping rates, generate shipping labels, and send real-time updates on shipments.
Get ready for the holiday season with these curated resources
Ebook
From demand forecasting to hiring the right number of staff, this Ebook covers all that you need to do to maximize your profits.
Webinars
Listen to domain experts who can help you manage the holiday season surge in sales. Check out our live webinars and register now.
Zoho Inventory is one of the most easy to implement inventory management solution we have come across, with frequent updates that add more features with each iteration.
Ashish Verma
Operations and Logistics Manager, BOHECO, India
What they like about Zoho Inventory
Quick product updates
Zoho Inventory has helped us very much in regard to streamlining our online and B2B orders. The shipping integrations are a breeze to use in the app, and the customer support is amazing. They are always a call or chat away and never fail to surprise me with their expertise.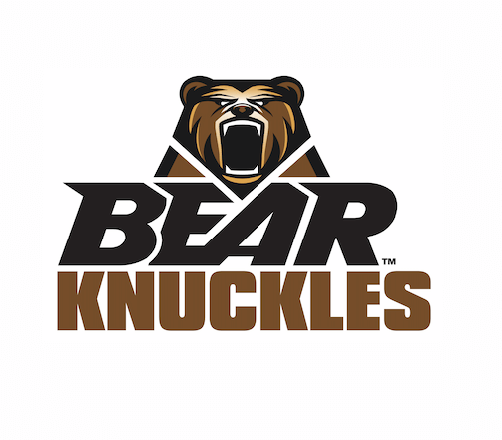 Eric Bodreau
Inventory Manager and Webmaster, Bear Knuckles, USA
What they like about Zoho Inventory
Active support team
Our stock management system has become much better after using Zoho Inventory. We also switched to Zoho Books for our accounting management for its seamless integration with Zoho Inventory
Clive Taylor
Managing Director, Doability, UK
What they like about Zoho Inventory
Zoho Books integration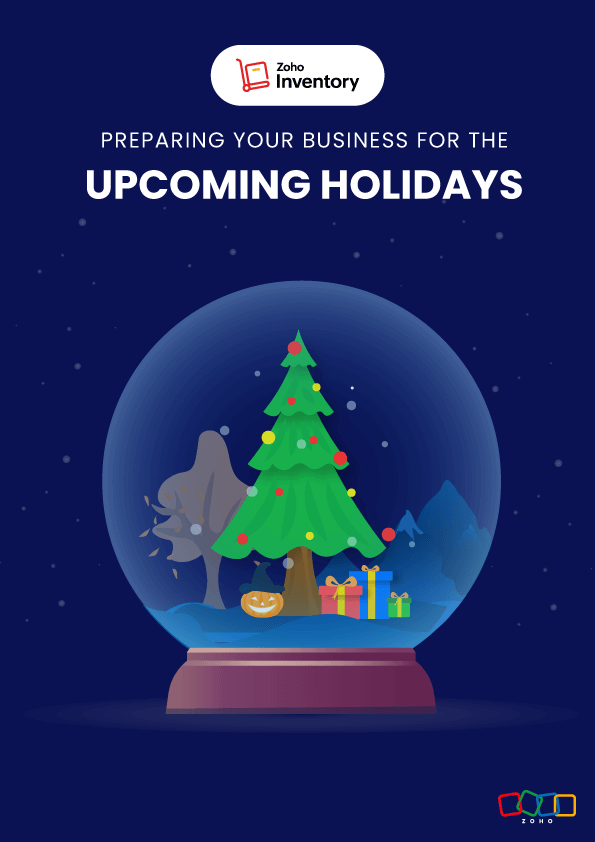 Ebook
Preparing your Business for the Upcoming Holidays