The Company
Scientific advancements and controlled legalization for hemp products have unlocked amazing growth opportunities in sectors as different as food, clothing, medicine, and retail. This is very visible in countries like the US, Canada, the Netherlands, and Australia, where jobs in the cannabis industry have grown by 76% since 2017.
In 2013, looking at the huge opportunity in this 4.7 billion USD sector, seven friends from the city of Mumbai, the business capital of India, looked to start their own company. Their aim was to win Indian customers who had not been able to enjoy quality hemp products in their home market. The crew wanted to follow its roots in their city, so they named themselves the Bombay Hemp Company, or BOHECO for short. They embedded their vision for the company in their tag line: "Educate. Cultivate. Elevate."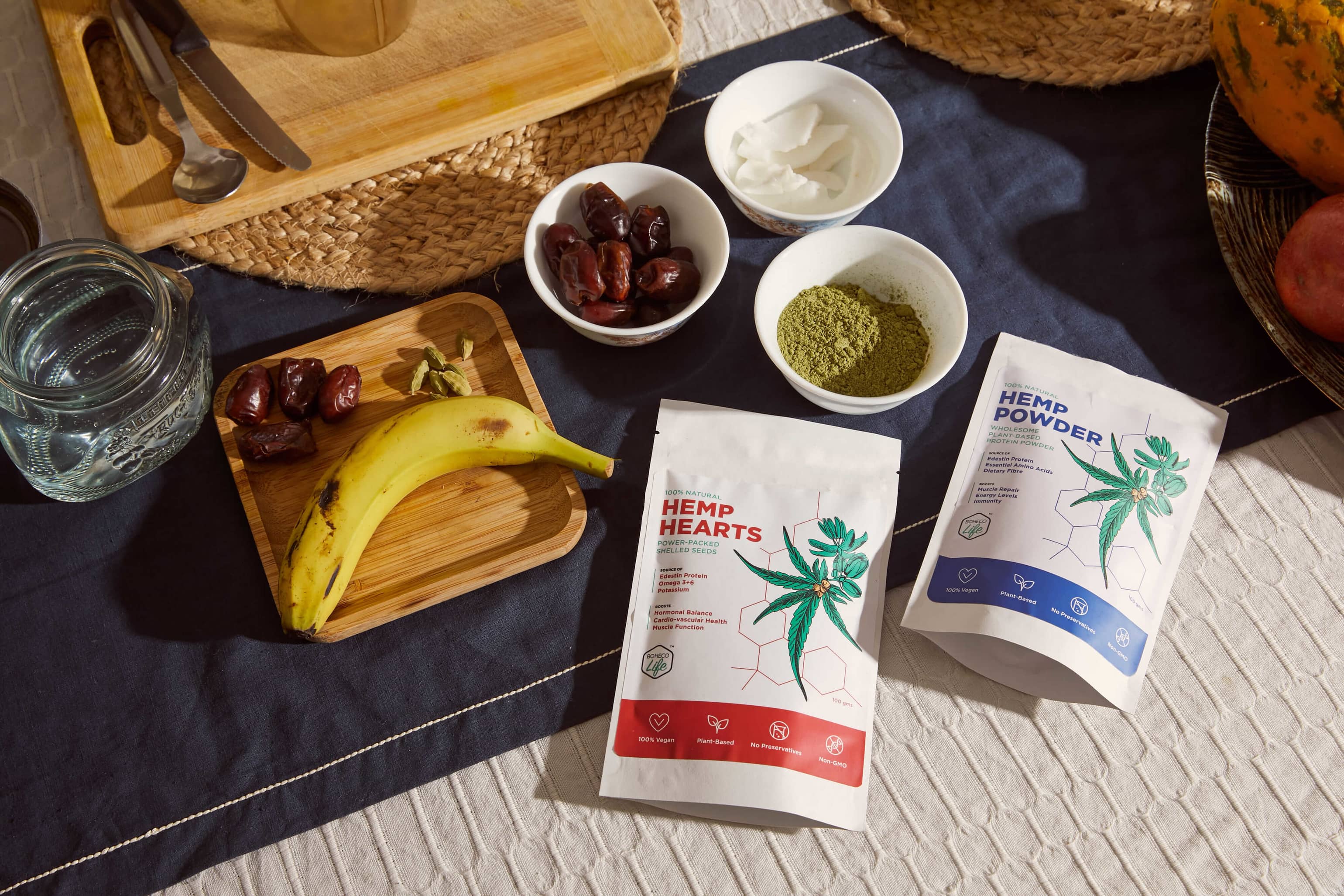 BOHECO rose to the challenge to achieve a competitive position in the hemp market. Offering better quality and reliability compared to its competition, the company has gained a great deal of attention in the home market as well as the Middle East and Australia.

The Challenge
As part of their growth strategy, they diversified their business with multiple revenue streams in medicine, nutritional super foods, apparel, and clothing. Their sales, fuelled by the growth in their markets, tested their efficiency and prompted them to look out for a solution that they could use to control all of their inventory and order processes in a single place.
Ashish Verma, their head of logistics, started exploring alternatives to their current inventory software, Browntape. As exports increased, the team had to make sure their shipments were always on time, and tracking order efficiency became vital. To solve their problems, they needed an omni channel solution that could be run from a single interface. They wanted to manage their inventory in a way that connected directly with their online store, a large revenue source for them. At the same time, Ashish had to make sure that their new solution could manage online orders alongside wholesale orders so that nothing was missed during inventory audits.

The Solution
When comparing solutions, Zoho Inventory turned out to be the right fit due to its multiple features like remote stock and data accessibility, live order status updates, shipment tracking, warehouse management, online store integrations etc. Within a few weeks, Ashish and his team were able to consolidate their inventory information into a single system at Zoho. Online, wholesale, and retail orders could all be tracked right from the app. A team from internal operations could easily double-check orders to ensure a better shopping experience for their customers, and the logistics department was able to use the Aftership integration to ensure that these orders were dispatched and tracked on time with live updates till delivery. Invoices and delivery challans could also be directly linked and generated from the app, which was an added advantage.
At first, migrating was an intimidating prospect because of how data had been organized in their previous system. Luckily, moving into the Zoho environment was not as difficult as they imagined. Ashish's team, with the help of Zoho's support and their logistics departments, were able to quickly work on the solutions and customizations as needed. This new system went live in less than a week, including setup, alpha testing, beta testing, break testing, and integration testing. In addition to receiving centralized inventory updates, the integration with their three different Shopify stores fell into place as well.

"This COVID-19 situation would have been a real problem for us if we had not made the Zoho decision a few months earlier. It would have gone haywire if we tried to manage our logistics team remotely without such detailed overviews and insights on orders and stock details."
- Ashish Verma, Head of Logistics, BOHECO
Benefits and ROI
The company and their staff can now collaborate at a higher level than expected. The adoption of Zoho Inventory helped them streamline their warehouse operations as the COVID-19 pandemic hit the city. With regular status details, notifications, and a preset SOP, the operations team was able to work completely separate from the logistics planning team while still maintaining their operational efficiency. They didn't have to worry about data transparency as every user had their designated roles with specific permissions assigned to them. Managing online orders became fairly easy with the orders and inventory updates happening periodically between the stores and Zoho Inventory.
The expansion across the globe has given them a wonderful opportunity in the international community. The team is working hard to meet customer expectations as the demand for their premium quality offerings increase online and amongst their partner outlets in major cities across India and abroad.

Looking forward
Ashish and his operations team are also exploring Zoho CRM and Zoho Books to further align their operations with the Zoho suite. The team at BOHECO feels that Zoho, with their excellent customer support and guidance, would be the best scalable platform for them to grow with over the next several years.