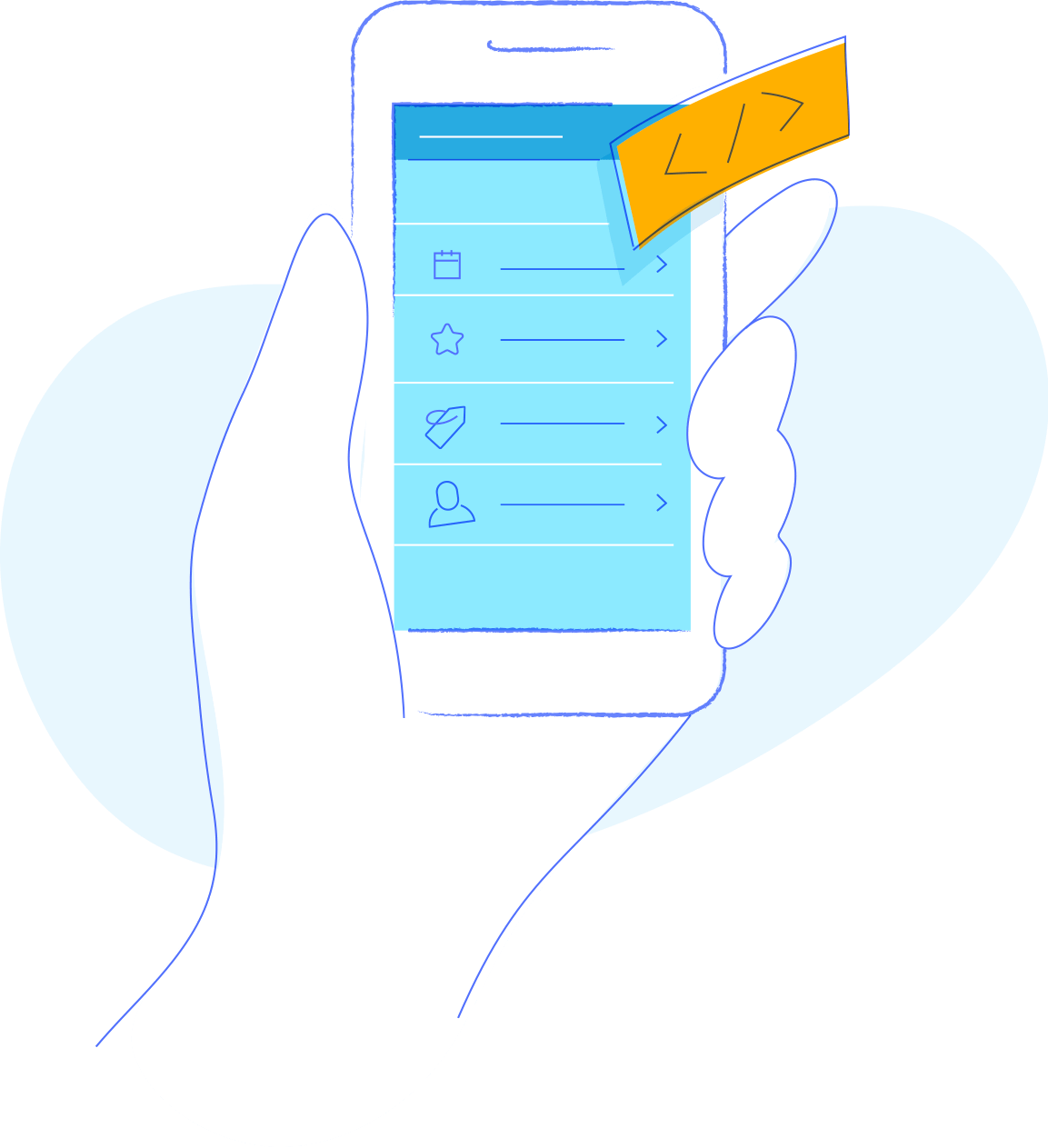 Go mobile, and take your business with you.
Receive email, SMS, and push notifications.
White label apps for your clients and vendors.
Accept payments and analyze your reports.
Submit data, even if you're offline.
Customize mobile screens and repeated actions.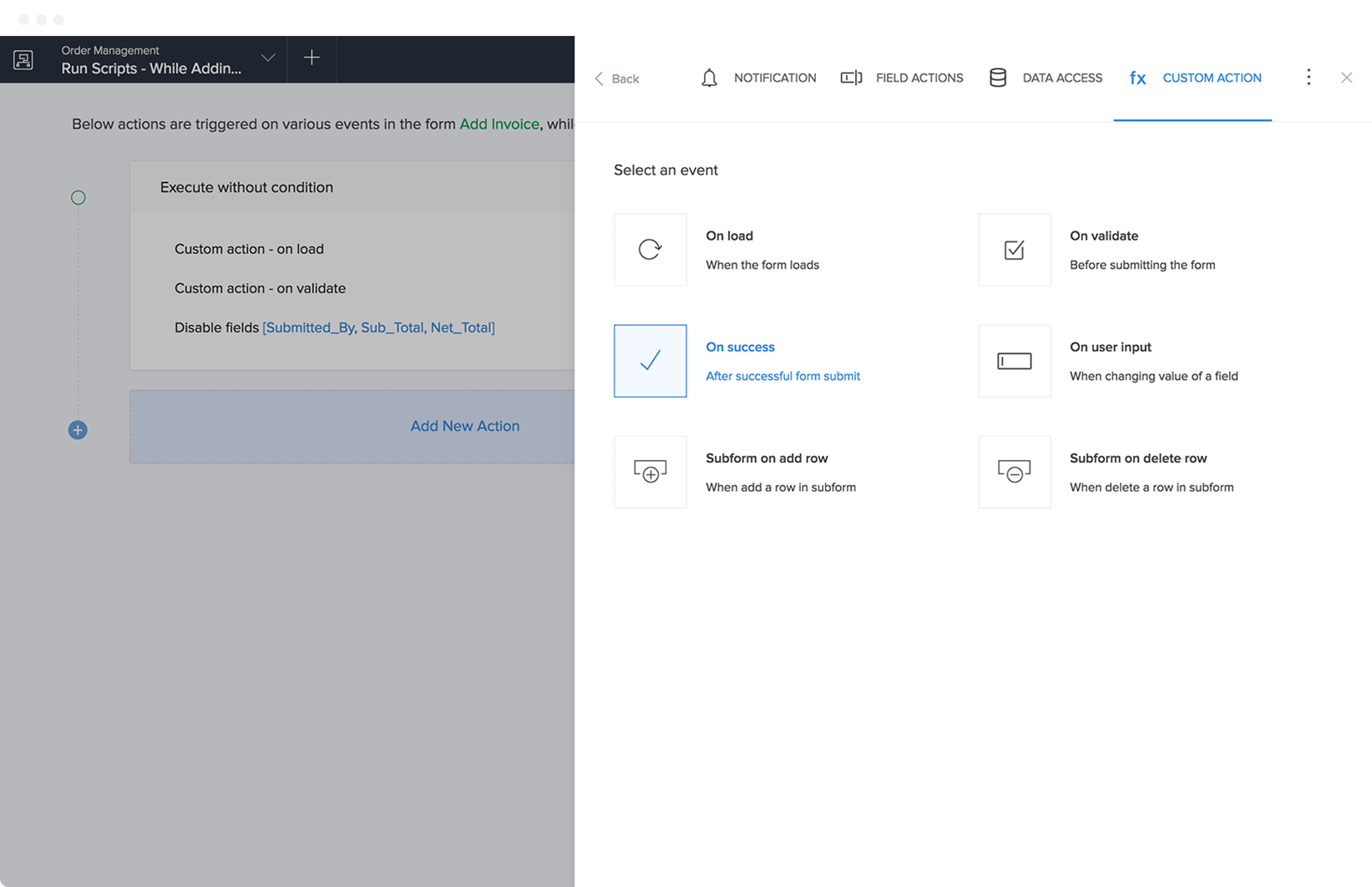 Think beyond data storage—think automatic apps.
Collect 31 types of information, such as barcodes, location coordinates, or files.
Make fewer errors by looking up, pre-filling, and validating data instantly.
Stay on top of deadlines with calendar, timeline, and kanban views.
Make single-click buttons perform calculations and other custom actions.
Schedule routine tasks, so you can prioritize what's important.
Share data and work together.
Add users and permit them to access, edit, and modify relevant app components.
Control what users see and do based on hierarchy, or even location.
Create self-service portals on your app for customers and vendors.
Personalize your portal with a logo and domain.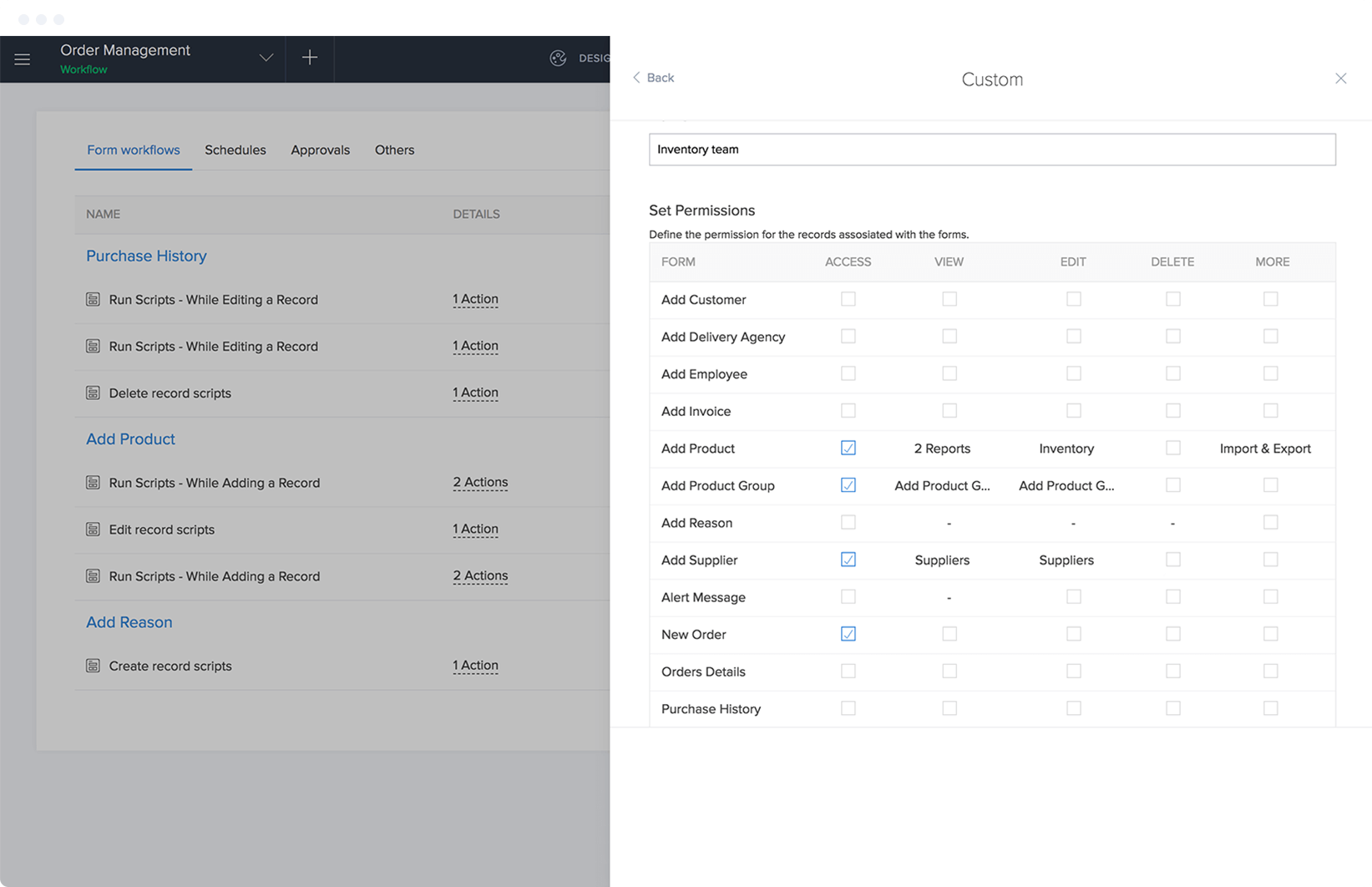 Migrate in minutes and scale.
Import Excel data or convert a Google Sheet into an app, in a click.
Using a legacy system? Send us an email, and we'll get you up on a modern platform.
Let data flow from one app to another.
Create multiple apps and share information between them.
Exploit pre-built integrations with Zoho services including CRM, Books, and Invoice.
Use simple Deluge script blocks to link popular services like Paypal, Salesforce, Quickbooks, Zapier, etc. 
Connect to a wide variety of cloud services with our REST API.