Custom UI Development on a Low-Code Platform
Whether you are a designer, an expert building complex UIs or a developer on a low-code team starting your first design project, LCAPs give you the building blocks to deliver amazing experiences.
Handcraft the design structure of your apps
With Zoho Creator's out-of-the-box Page design tool, the app developer can define their structure, navigation, and flow. We also provide various drag and drop tools, like Form Builder, Record Layout Designer, Page Builder, KPI builder, etc.
Apart from tools, we also provide 200+ configurable design templates for app developers who can design the UX and define the design structure of the app. These are handcrafted templates for different form factors, like web, mobile, and tablet.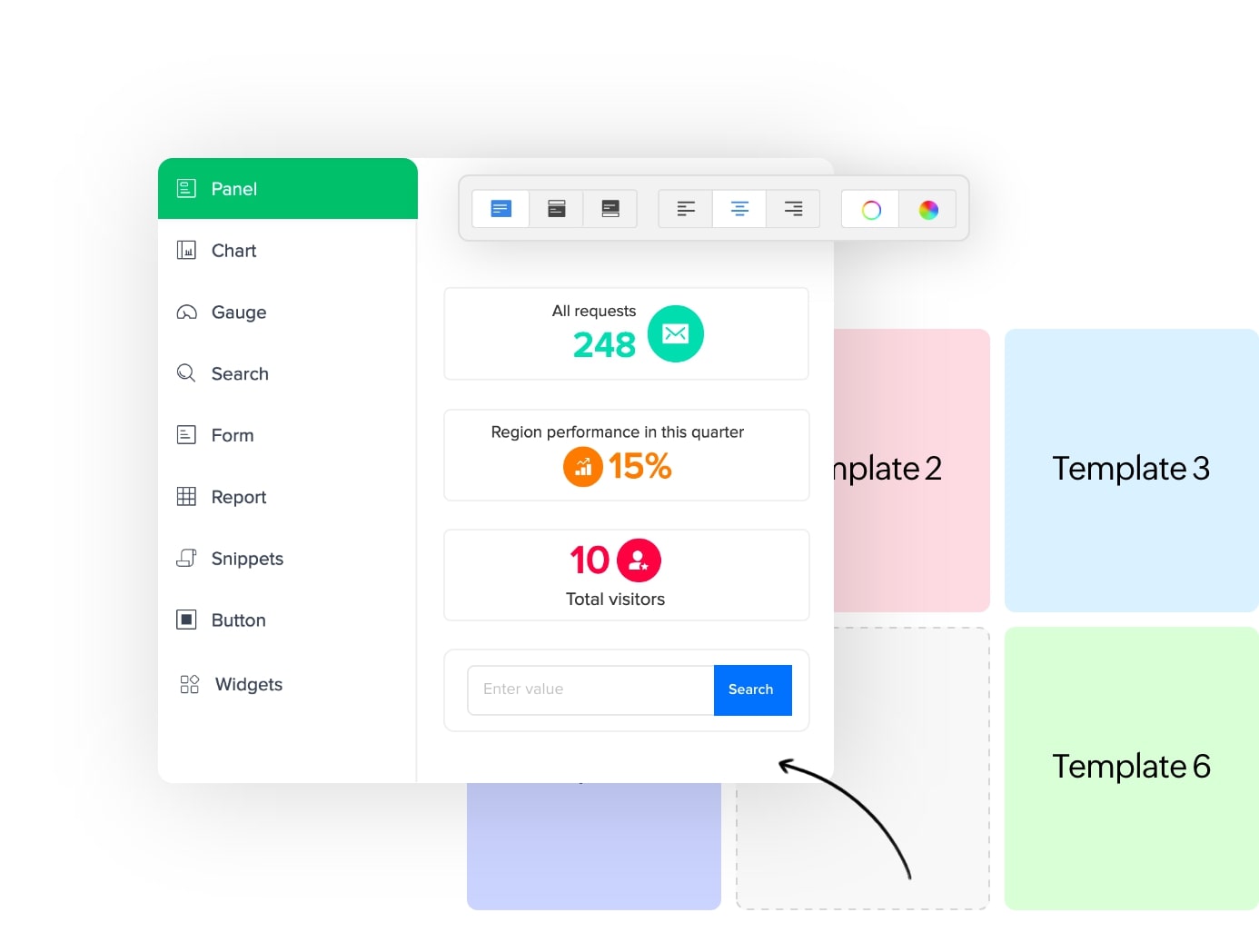 Create a fully personalized user interface
UI BUILDERS
Visual UI builders for development
Our drag-and-drop visual builder abstracts data modeling at a platform level, so users can focus on business logic. Data models can be designed using our graphical schema builder, an intuitive visual application schema modeling tool which also maps relationships between two models. We offer over 150 prebuilt data models catering to different industries.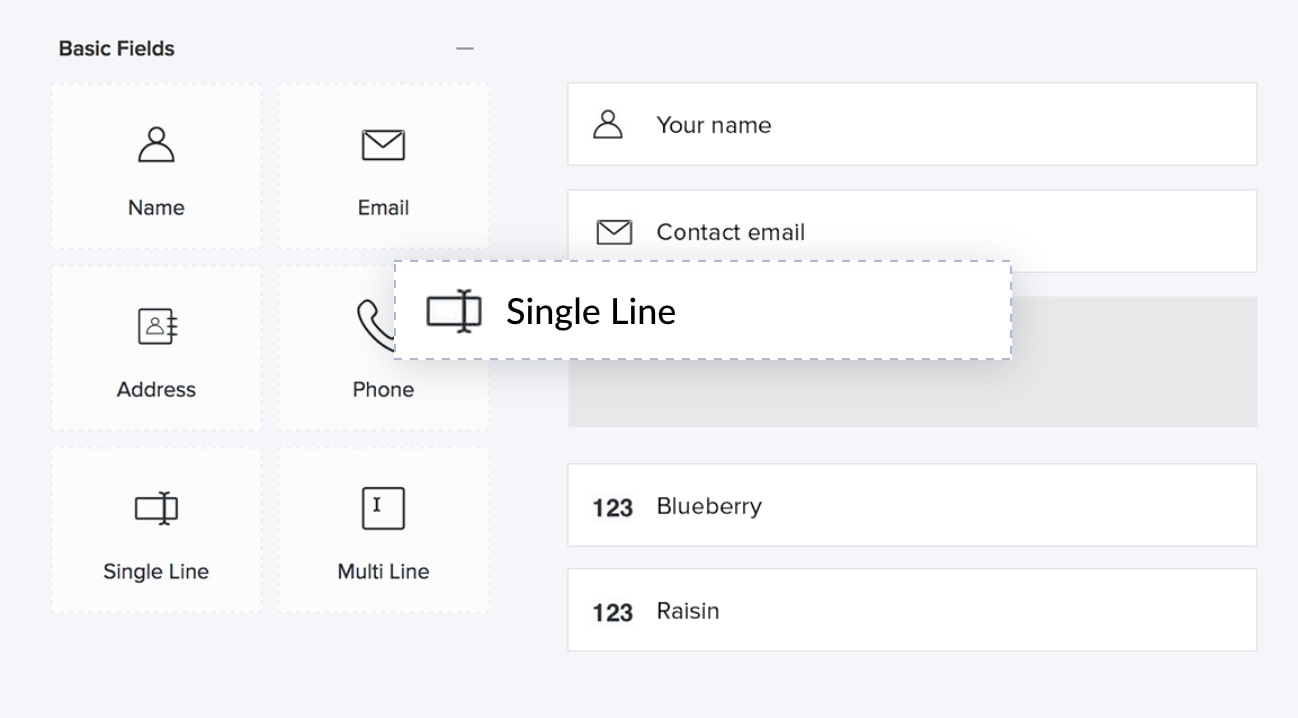 PRE-BUILT THEMES
UI design templates for application elements
Zoho Creator comes with 250+ configurable UI templates, such as form layout templates, field templates, record templates, print templates, and page templates. The LCAP has built-in guardrails at the system level, like themes, styles, layouts, dashboard components, and automatic reports creation. These are compatible with mobile, tablet, and desktop form factors.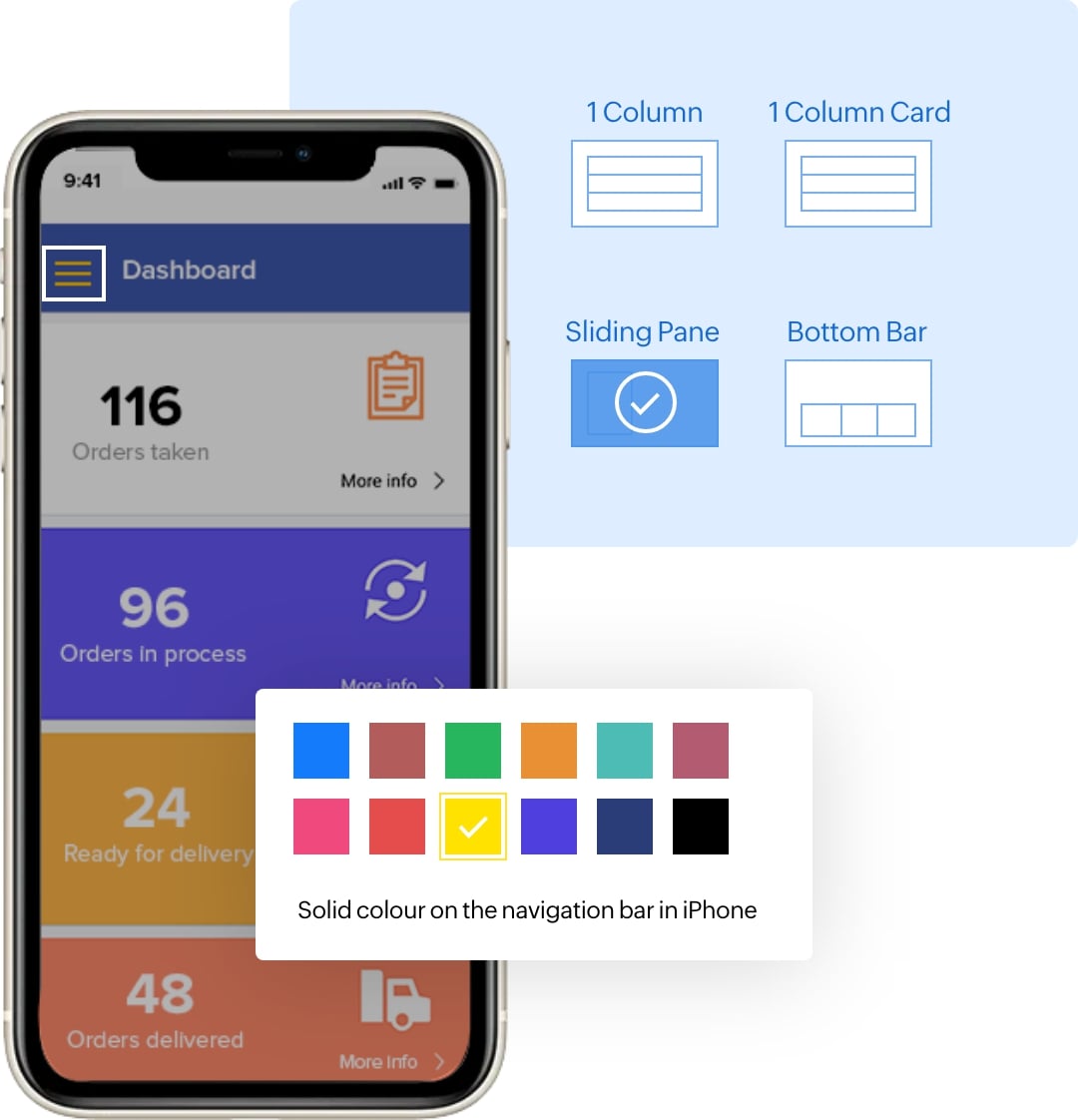 JAVASCRIPT WIDGETS
Extend functionality with widgets
Widgets are out-of-the-box embeddable UI elements to extend app user interfaces. You can perform tasks beyond the scope of in-built features. It equips you with additional features to enhance the front-end capabilities of your app. You can also use JS capabilities and connect to the Zoho Creator app using SDKs.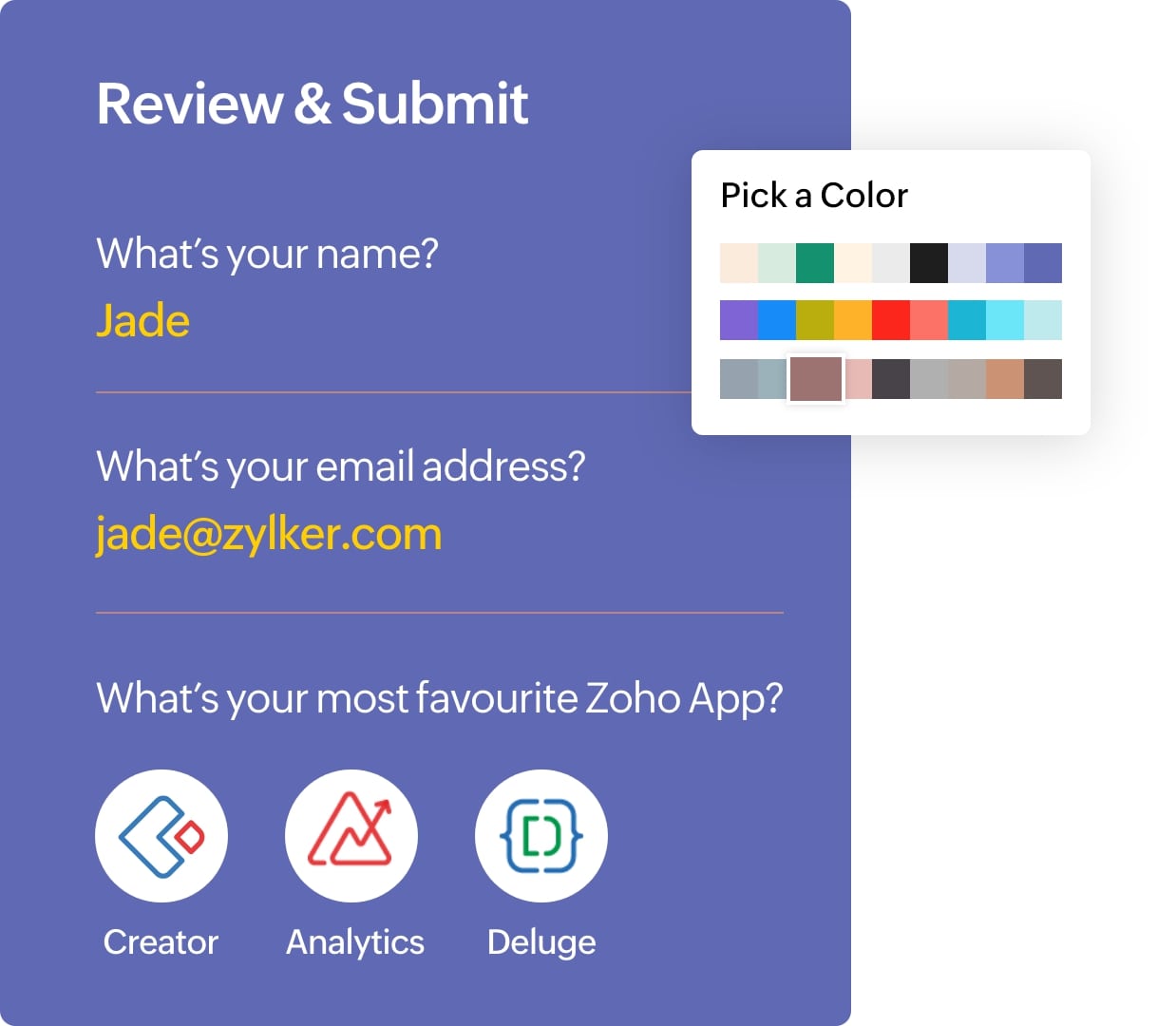 CUSTOM APPLICATIONS
Customization across platforms
Personalized user interface per user roles. The UX can be customized based on various attributes of the user, like role, designation, etc using user permissions, business logic, and form factors based on web, mobile, and tablet.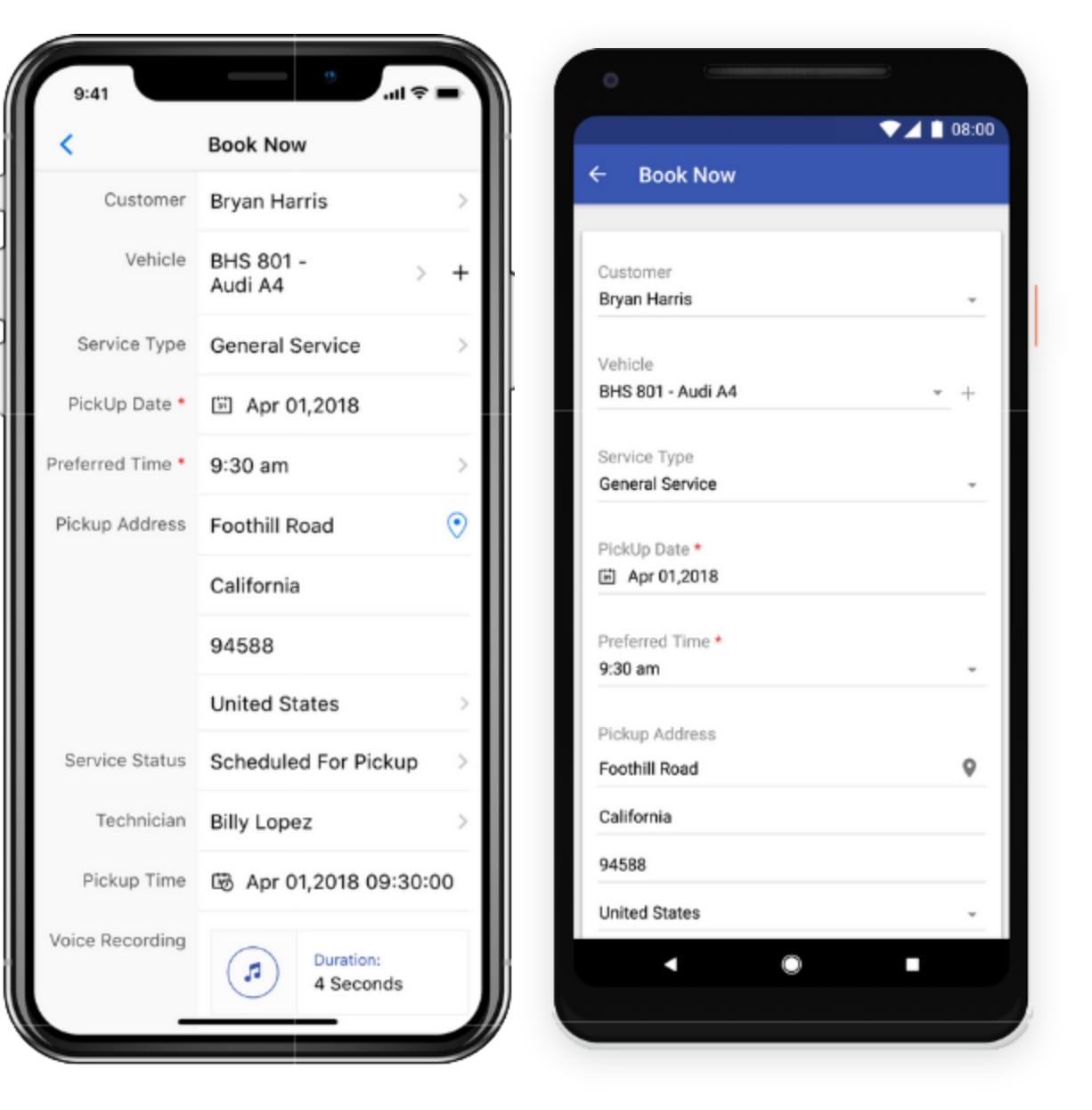 DEVICE-SPECIFIC CONTROLS
Over 80 Mobile/Tablet specific controls
Custom design builders for all form factors, and over 80 different controls for Navigation, Data entry, Layout, and Gestures. Support for Progressive Web Apps (PWAs) and iOS and Android native apps using device features,like camera, GPS, NFC scanning, QR codes and barcodes, and push notifications.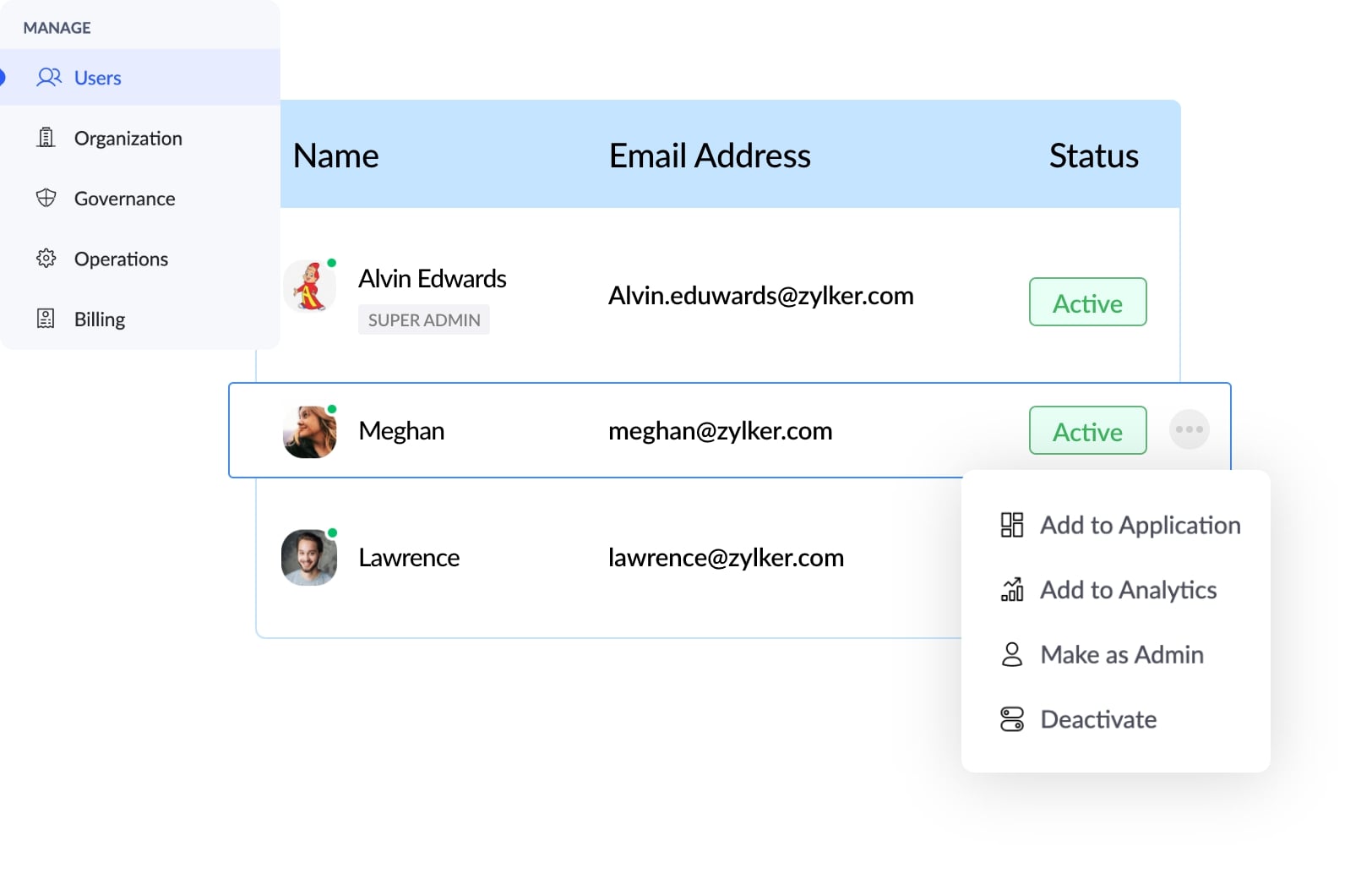 Explore relevant features
Explore the hassle free way to build custom UI and improve UX
Try for free