What are unified data services?
Unified data services, or UDS, is a universal cloud data model that helps you integrate your business and enable secure data transfer with almost any service in the world. Unchecked data points, varied data formats, and technical innovation has made data integration complex. But this hub and spoke unified data architecture from Zoho Creator streamlines the formatting of data, making it the ultimate plug and play system for data integration.
Streamline data flow with a unified data model
Unified data services in Zoho Creator automates data integration protocols, and lets you invest your time in building your business. The unified cloud data model, with zero backend configurations, is capable of authenticating tokens from 500+ unique services.
Cloud infrastructure

Zoho Creator's unified cloud data services automate API contract evaluation and authentication by taking care of the backend configuration.

Unmatched data governance

All data transactions can be monitored by the administrator to ensure that it complies with the latest protocols from across the globe.

Unlimited data sources

The entire Zoho ecosystem, third-party services, and custom services—including business, consumer, and legacy vendors—can be integrated with Zoho Creator.
Extend your business with powerful data services
The features that keep your long-term business journey running smoothly:
Developer-friendly
UDS translates the data received from outside sources automatically, so developers don't have to worry about parsing and formatting data from every single data source.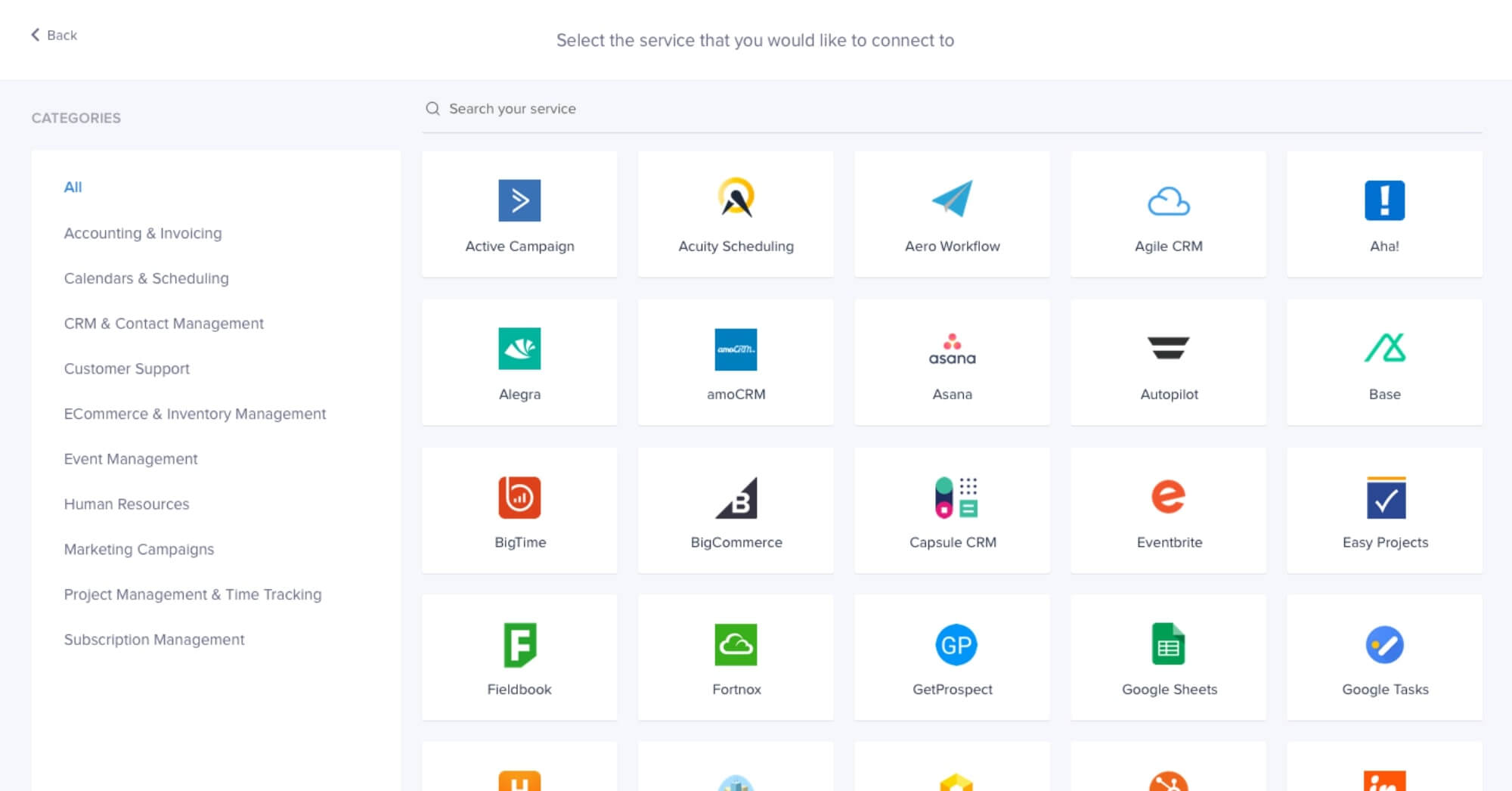 Deluge factor
Deluge is Zoho's online scripting language that glues together the entire business suite. The automatic conversion of external database schema by UDS enables app developers to establish relationships with external data sources using simple Deluge commands.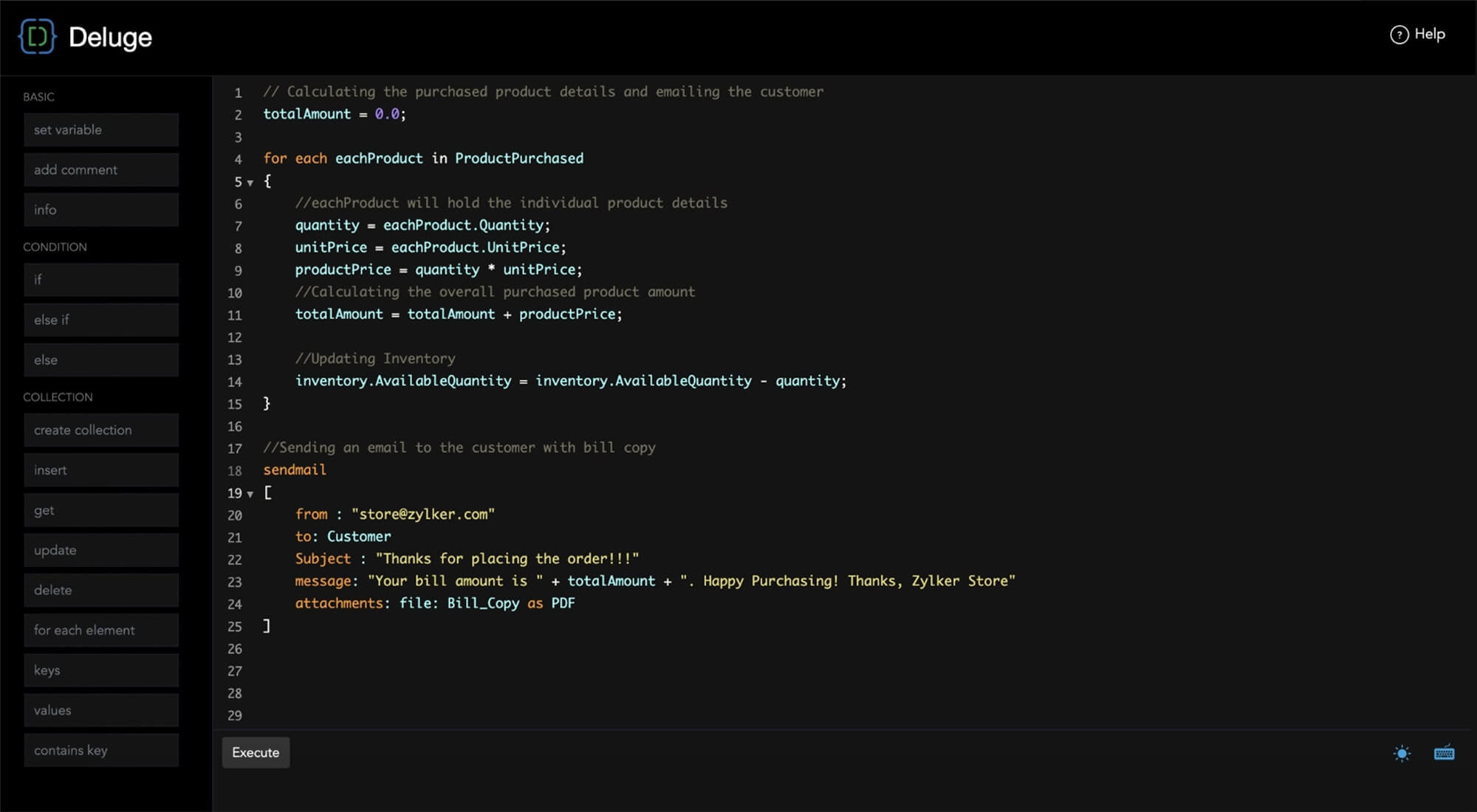 Governance made easy
Administrators can configure privacy policies to ensure compliance with any country's regulations. The connections leveraged and permissions granted to each user can then be monitored centrally.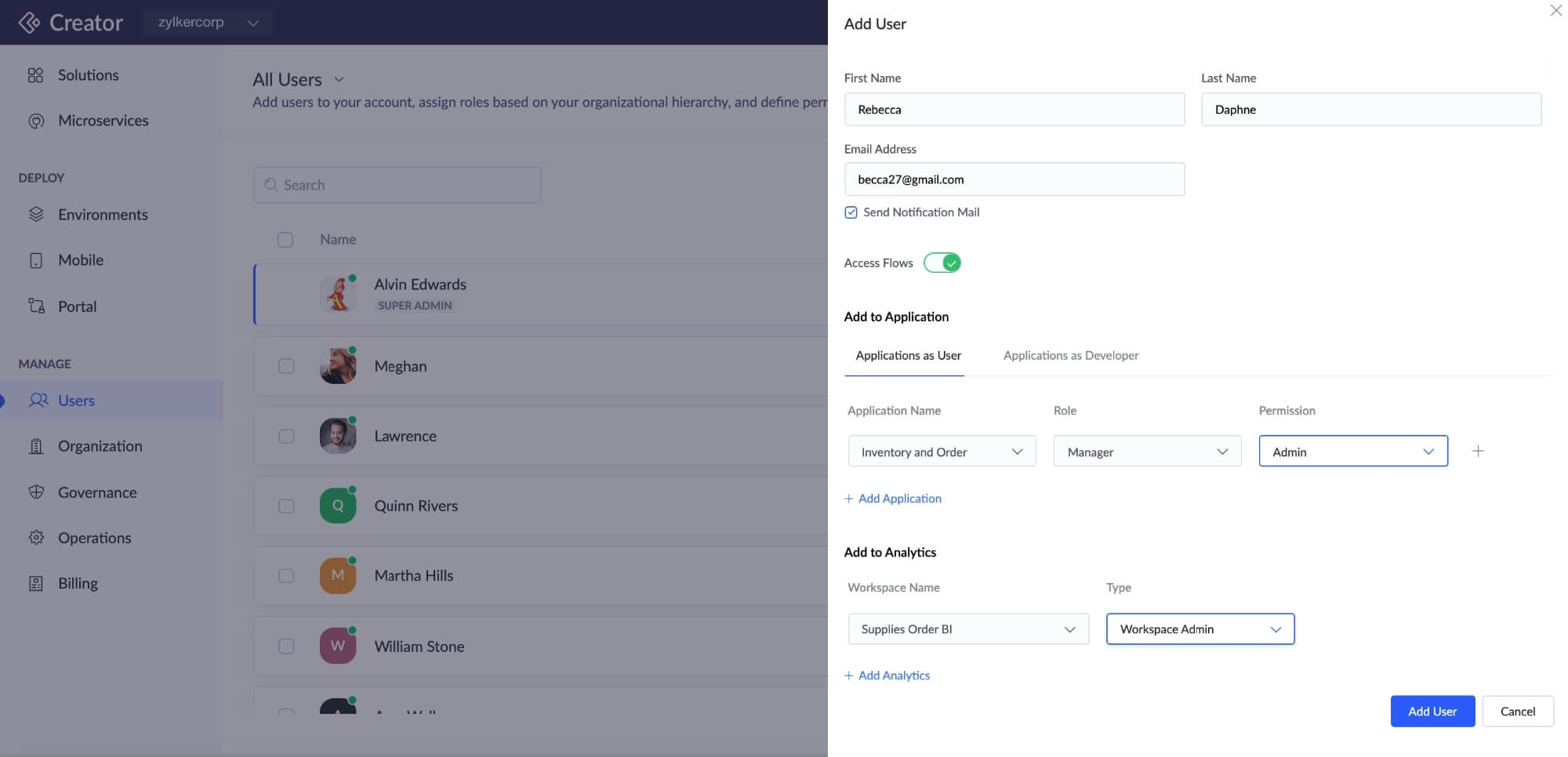 Explore relevant features