Fine-grained governance controls for maximum business impact
App management is a set of rules defined by the user that specifies an application's structure and behavior. These rules include various aspects of an application, like accessibility, design, security, storage, and more.
Zoho Creator's enterprise-grade governance tools allow you to oversee every stage of your application lifecycle, by abstracting controls and providing simple point-and-click configurations. This enables you to ensure adherence and compliance to your organization's rules, external regulations, and IT strategies which results in maximum business impact.
Gain total visibility of what's happening in your application
If you want to exercise effective governance, you need to have complete visibility of your application. With Zoho Creator's rich metadata, everything is traceable and auditable. It enables users to supervise every minute detail of their application, with extensive features like audit trails, customer portals, rebranding, and more.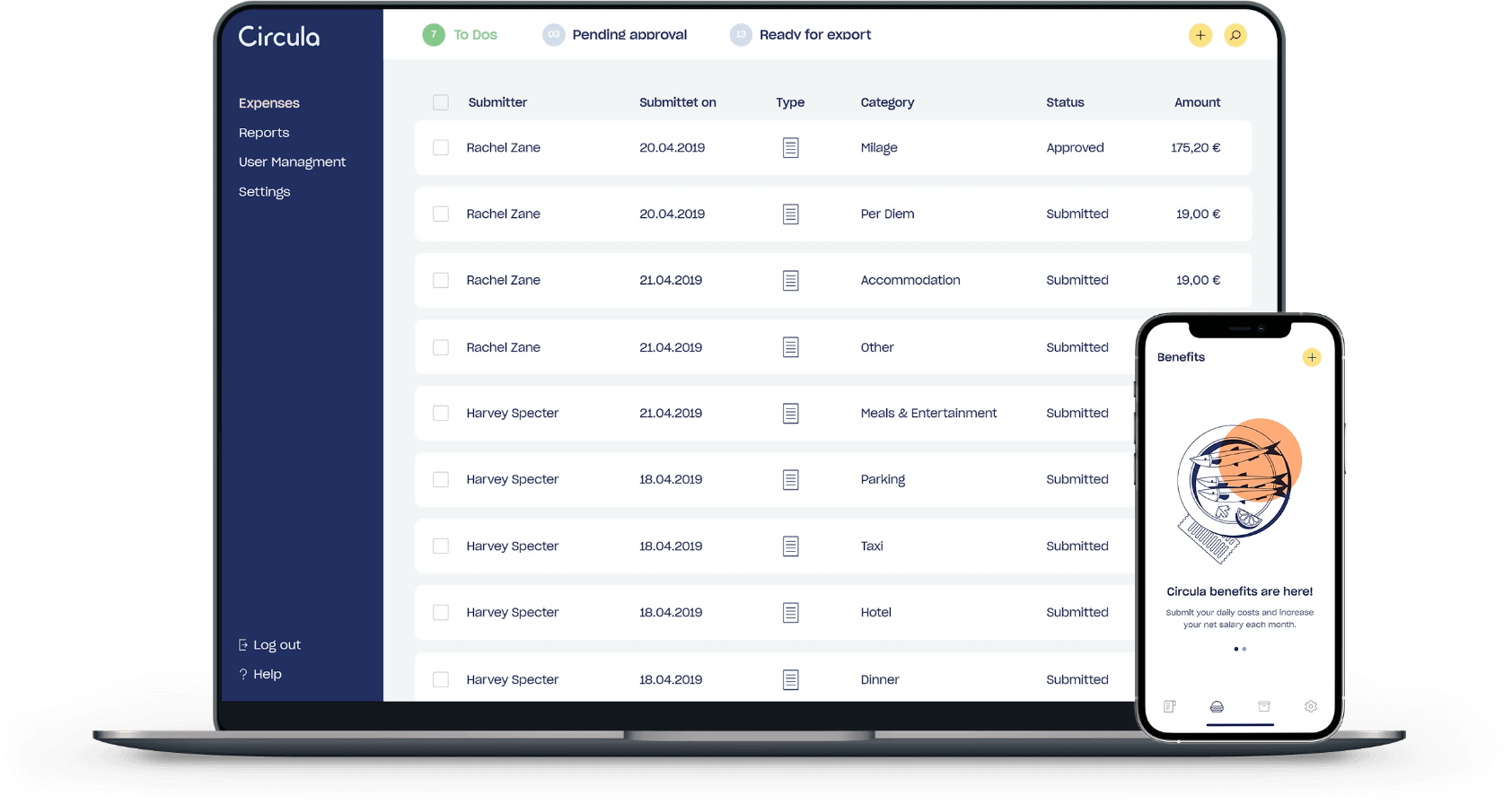 From design to deployment, track and control every step
Choose who can access what
Permit and restrict access to the app based on the user roles, hierarchy, and needs of your organization.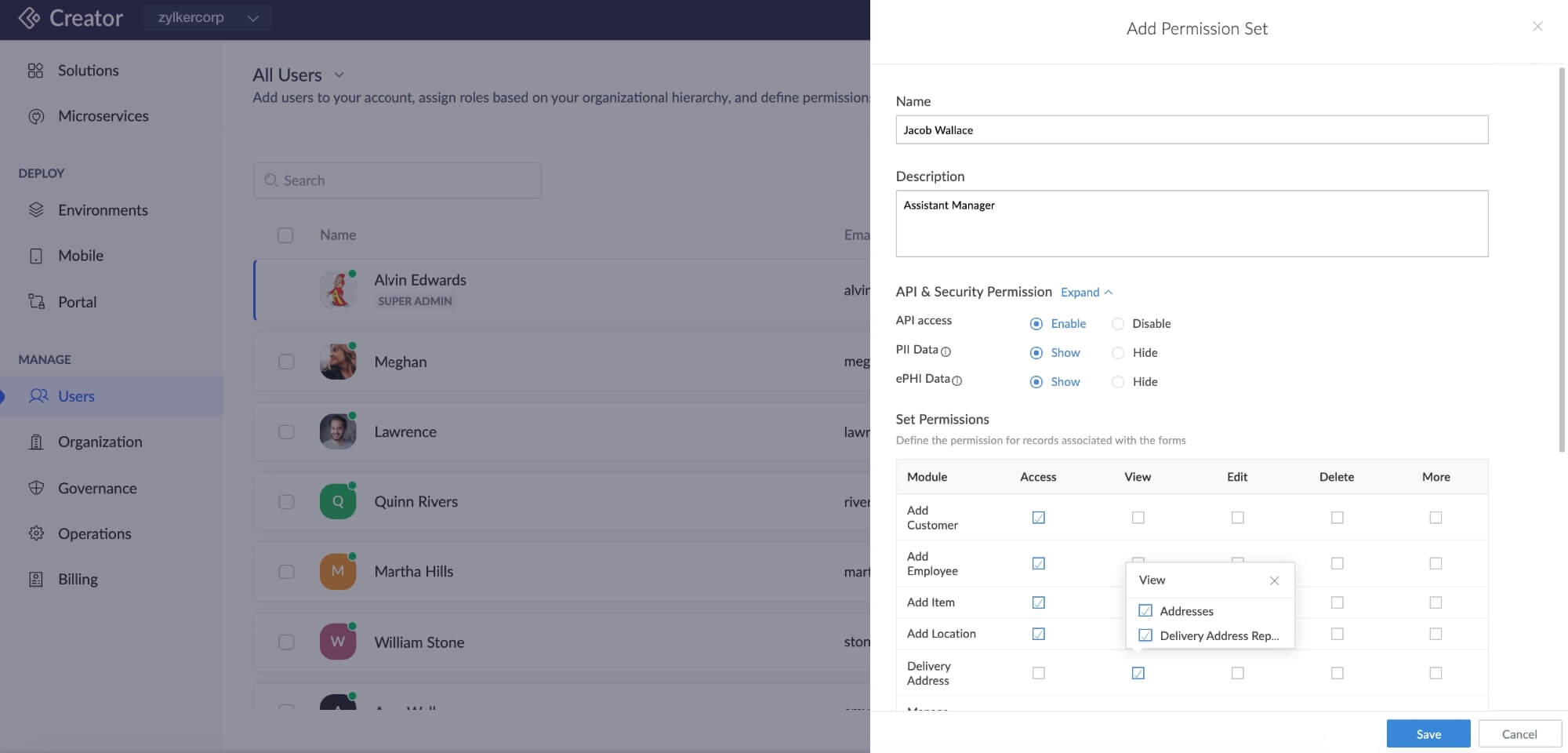 Ensure compliance with audit trails
By using audit trails, you can track and monitor all user activity and protect your app against security violations.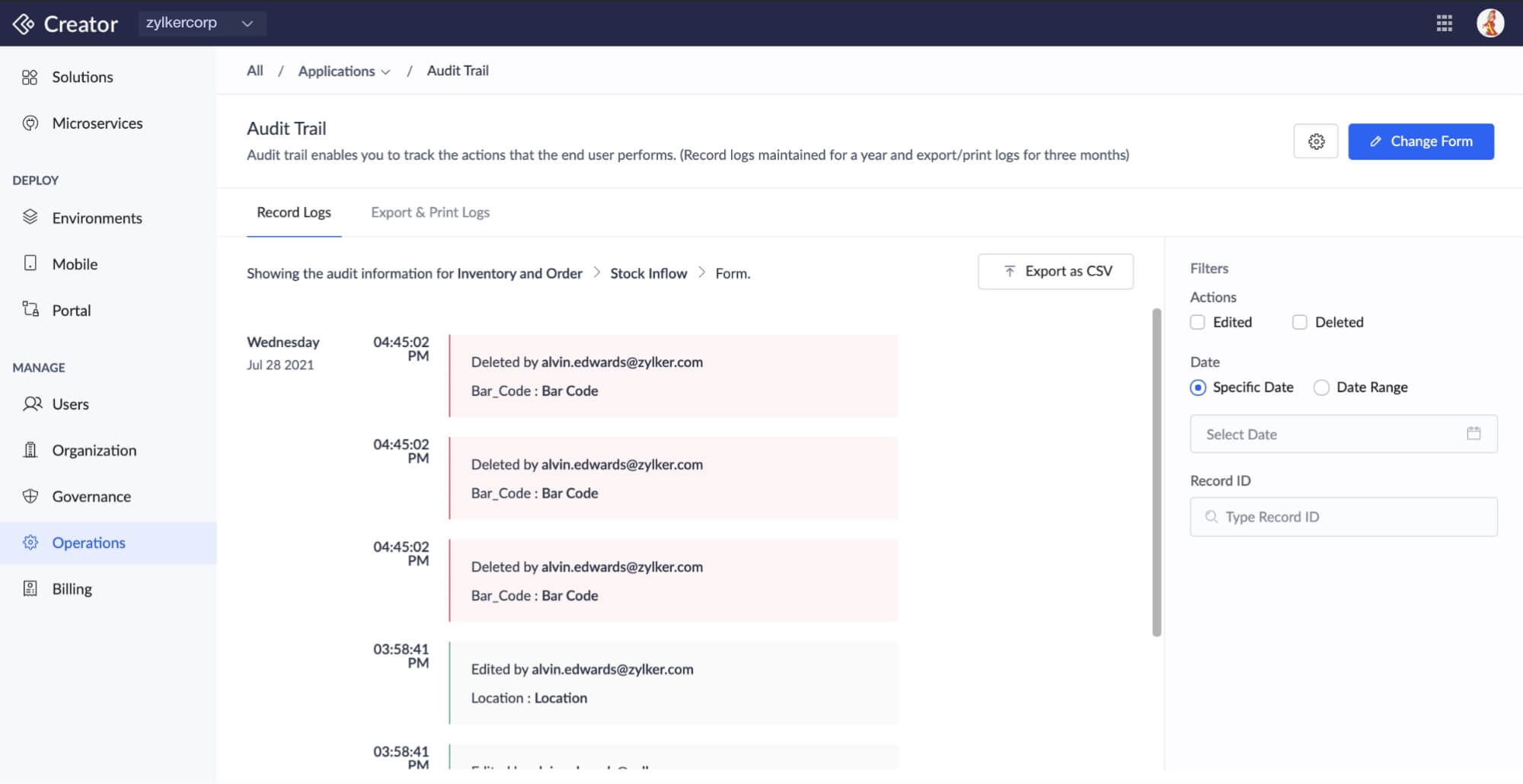 Save and restore data anytime, anywhere
With periodic and scheduled backups, you'll never lose data to hardware or system failures.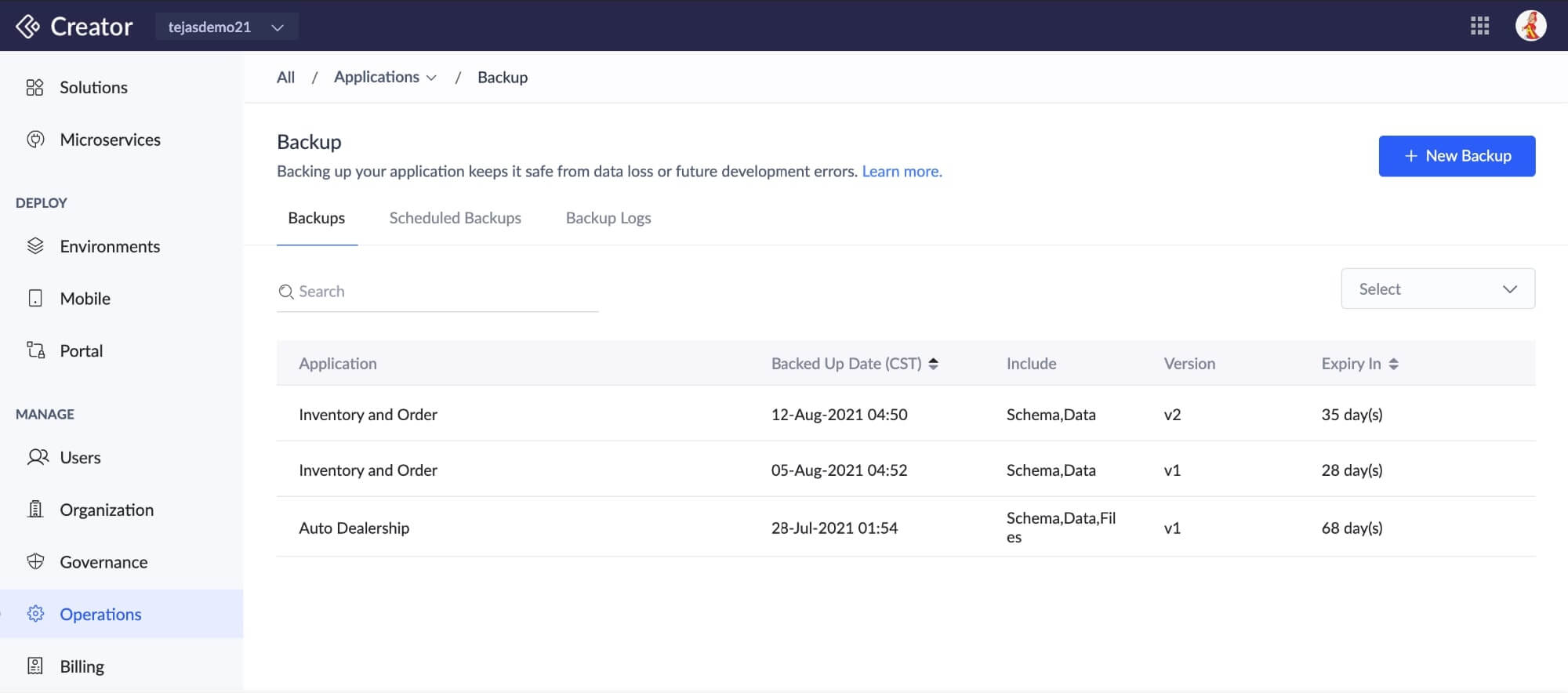 Rebrand the app to reflect your company's values
Personalize the application to retain your brand identity using rebranding features like adding your logo, removing or replacing the "powered by" label with your brand name, modifying the URL according to your website, and more.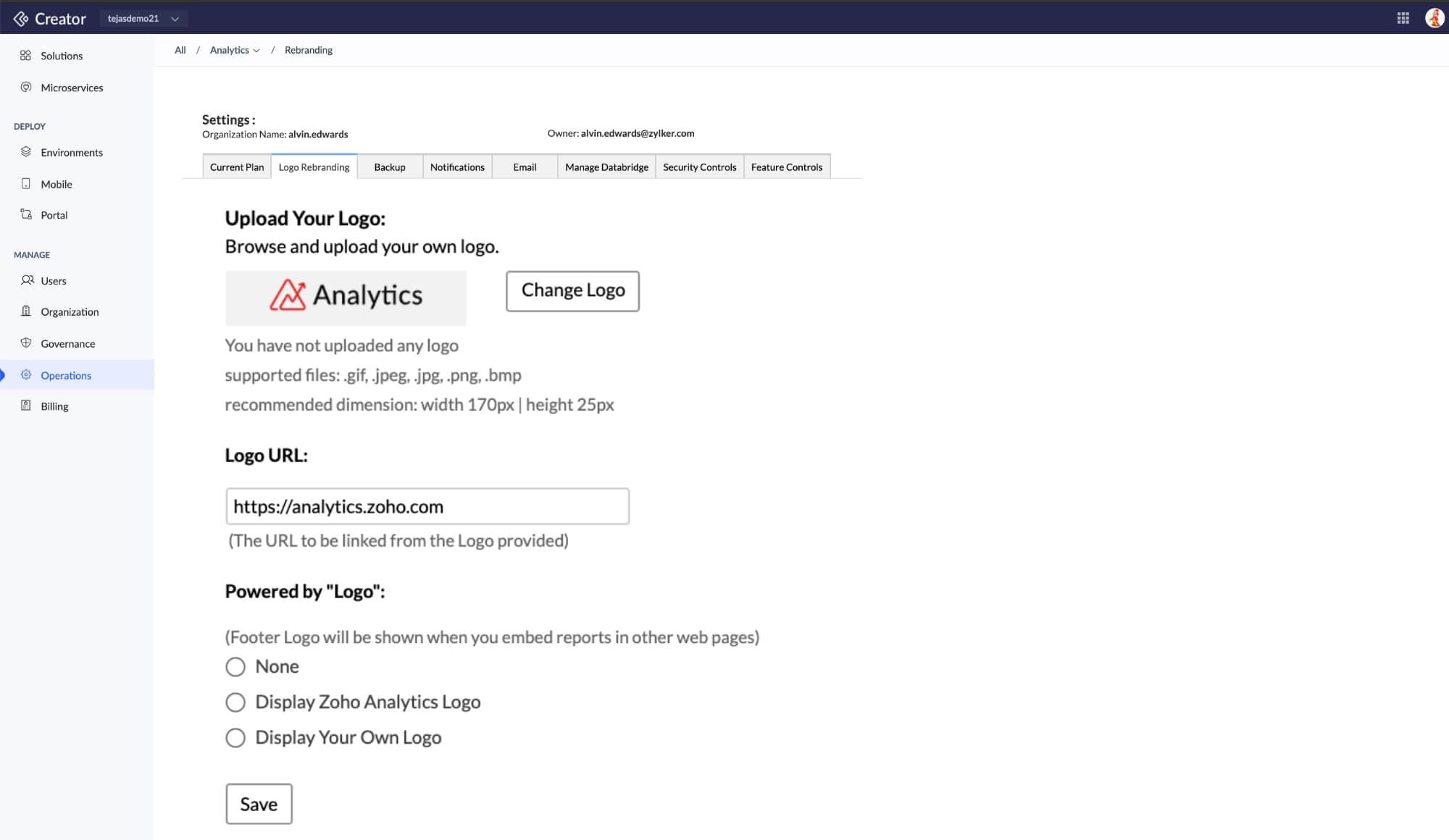 Secure email transactions
Verify the credibility of your email source, ensure transactions are secure, and protect yourself from mail spoofing with the help of built-in authentication protocols like SPF, DKIM, and DMARC.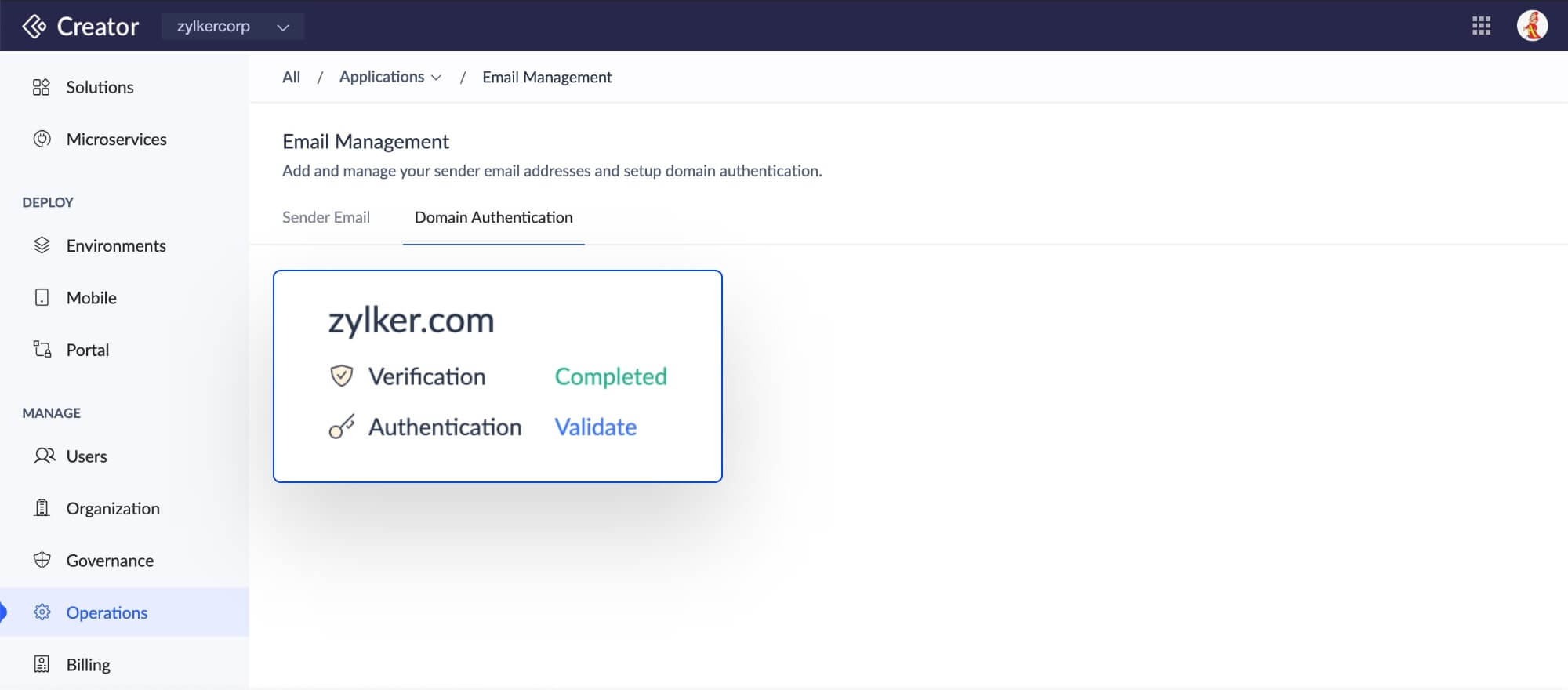 Migrate data with Databridge
Zoho Databridge enables you to import, migrate, or synchronize data from on-premise data sources to Zoho Analytics in a hassle free way.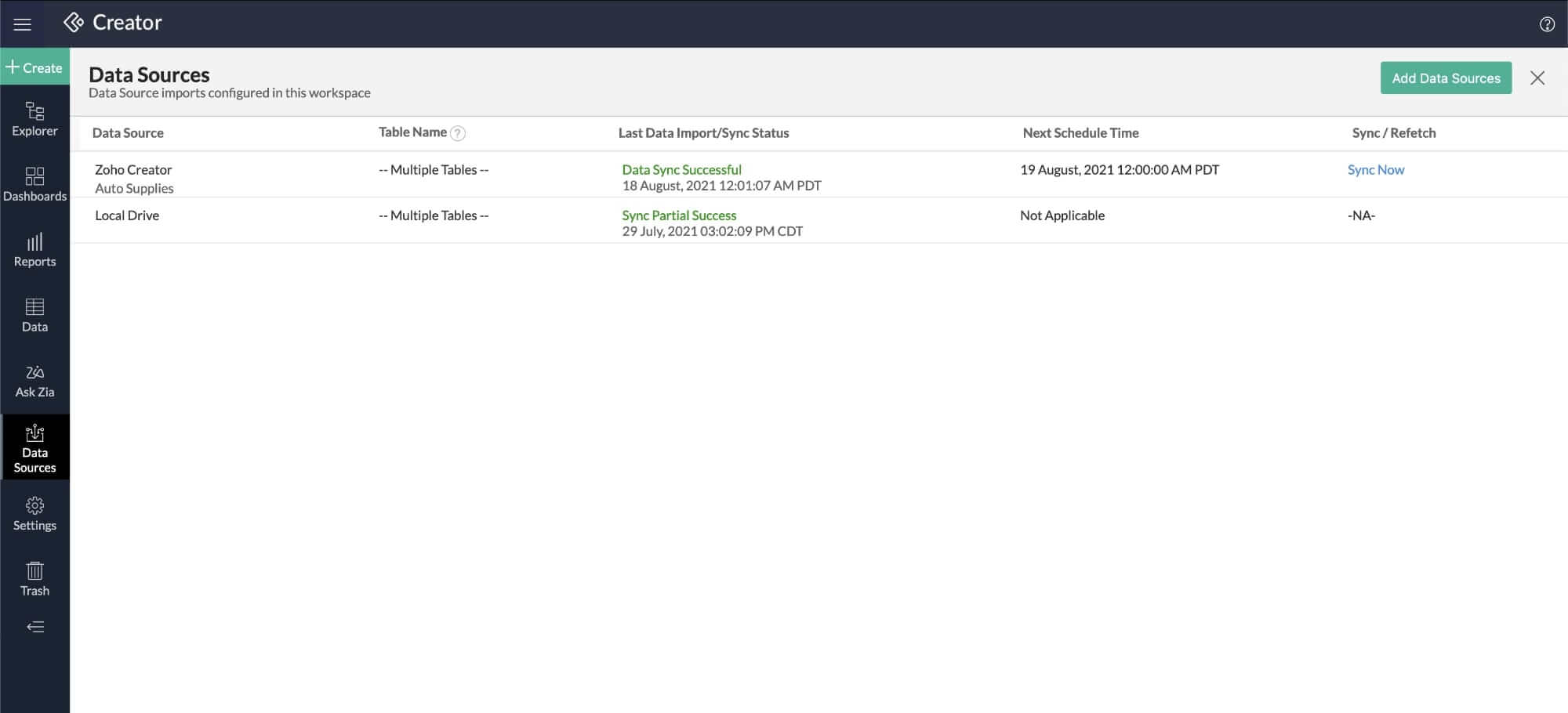 Regulate access to apps with security controls
Limit user access, control sharing, and configure allowed domains to reduce risks with controls and IP restrictions.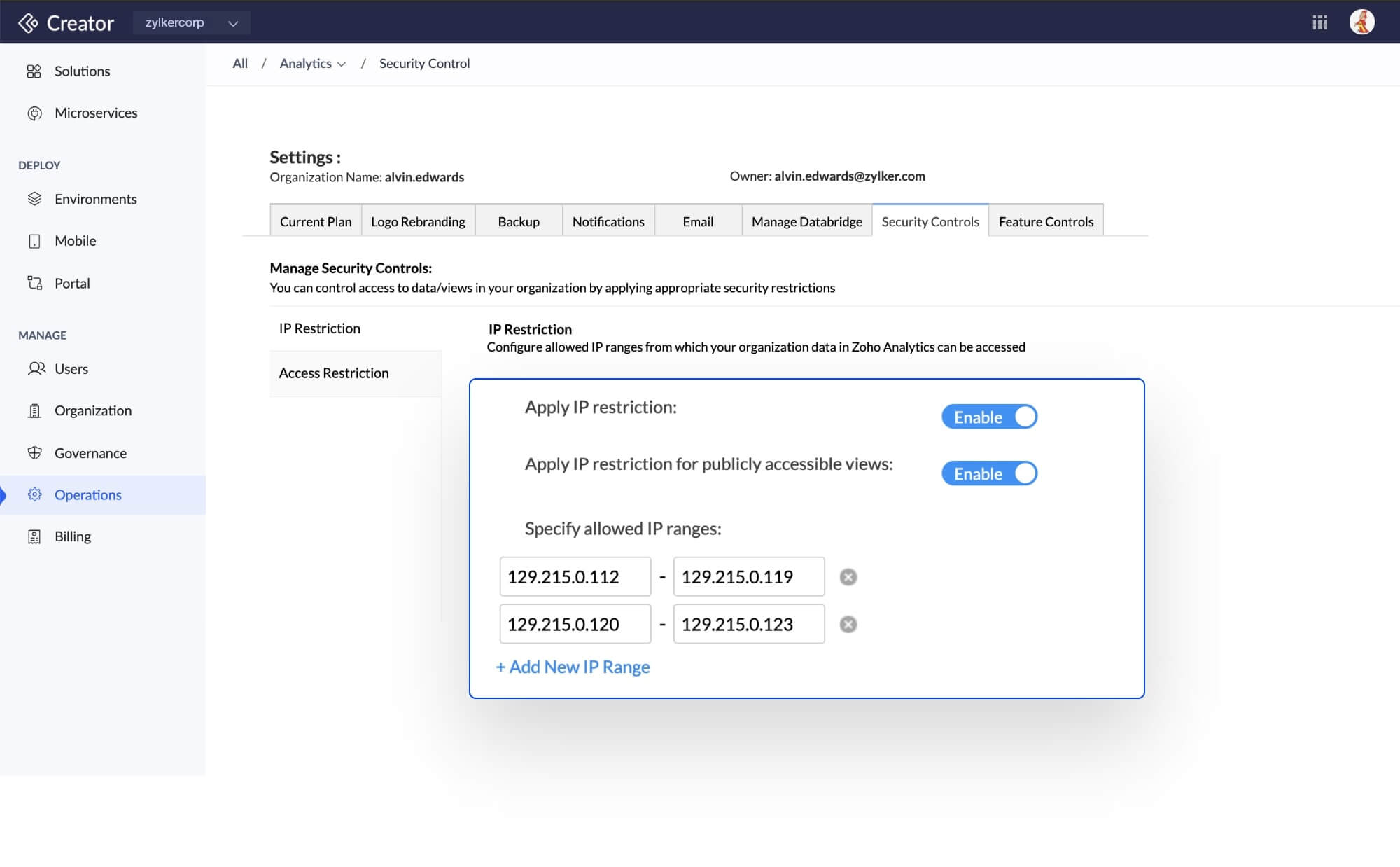 Extend app capabilities with APIs
To meet the specific needs of your business, Creator enables you to create custom functions, reusable code, and custom templates that can help you bridge the gap between your business apps, as well as add additional functionalities.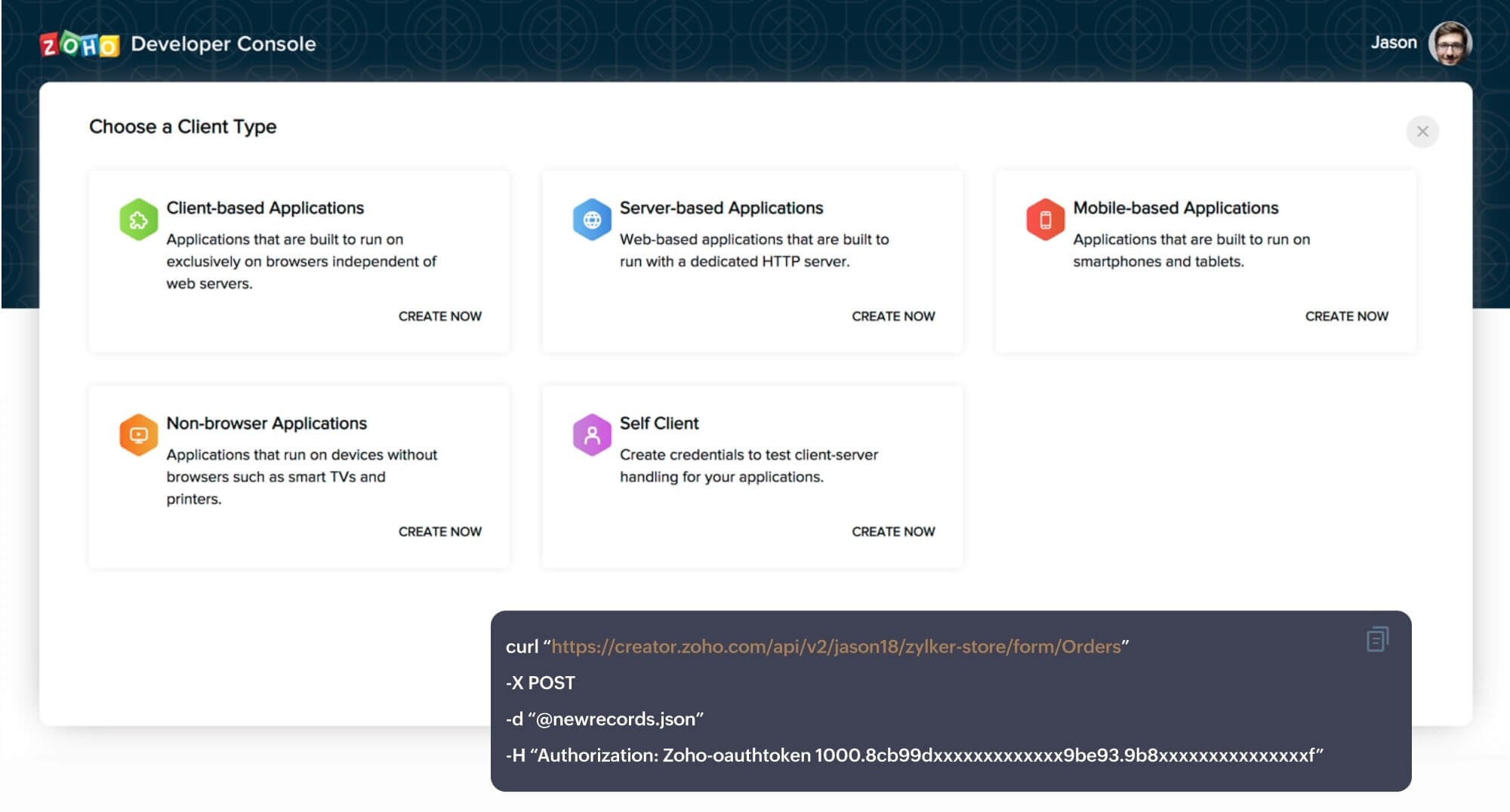 Explore relevant features
Provide a seamless and secure user experience
Sign up now
Frequently Asked Questions
How long is data saved in Creator's audit trail?
Record changes like edit and delete will be stored for a year, and report actions like export and print are stored for three months. We recommend exporting your audit trail data once a year for record logs, and every three months in the case of report logs, to avoid losing your audit history.
What are the application details available in the restored application for a backup?
When an application is restored from a backup, it will be created as a new application, which has the schema of the application like the forms, relationships, workflows, reports, dashboards, along with the data and files intact from the backup.
Can I download backups and store them in third-party file stores?
Yes, it's possible to download an individual backup as a zip file and store it on a local computer or cloud file store services like Google Drive, Box, and more.
Is Databridge supported for the Linux operating system?
Databridge for data import is supported for Windows, Linux, and Mac OS. expand the content
Can I install multiple Databridges on one machine?
No, only one Databridge can be installed on one machine. However, a single Databridge can import data from the various data sources available on the same network.