Oversee, track, and ensure compliance
Manage your solutions

Monitoring tools assist you in overseeing your applications and keep track of everything going on under the hood.

Debug easily

Identify why, when, and where your scripts and workflows are throwing errors.

Supervise developers

Manage your organization's developers by overseeing their actions across your solutions.

Get a granular view of your workflows and automations

Unearth insights into the lifecycle of your workflows and automations.

Track changes across versions

Your apps will change over the course of development. Keep track of every modification and version under one tab.

Ensure compliance

Make sure that your organization meets stringent compliance and data integrity requirements.
See your logs in action
Zoho Creator provides you with the features you need to view all the events and actions that occur in your solutions.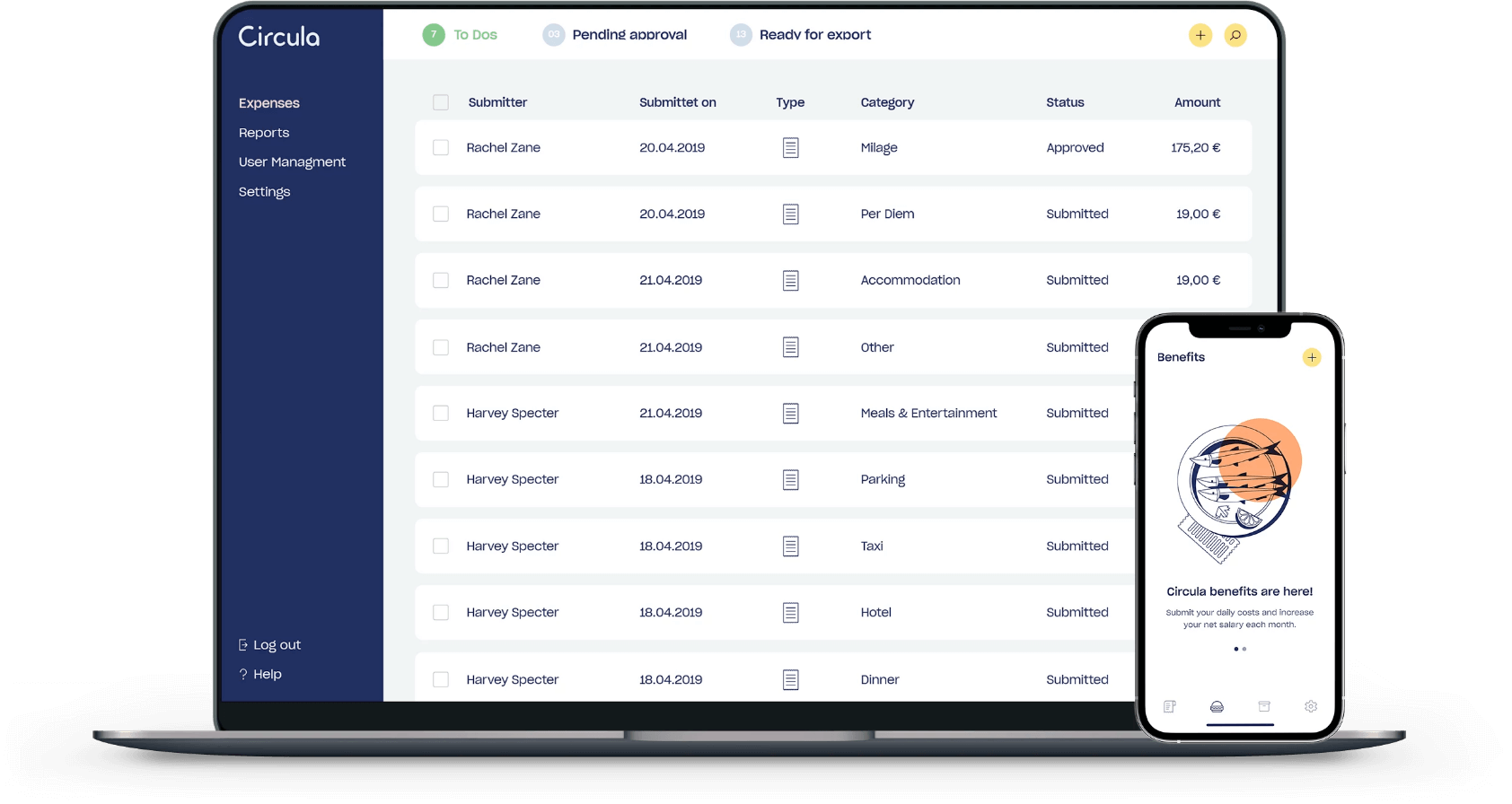 Get a bird's-eye view of your solutions
Gain insights into the actions in your apps
Monitor the app logs generated for every form action, schedule, email data, and integration that's executed in your application.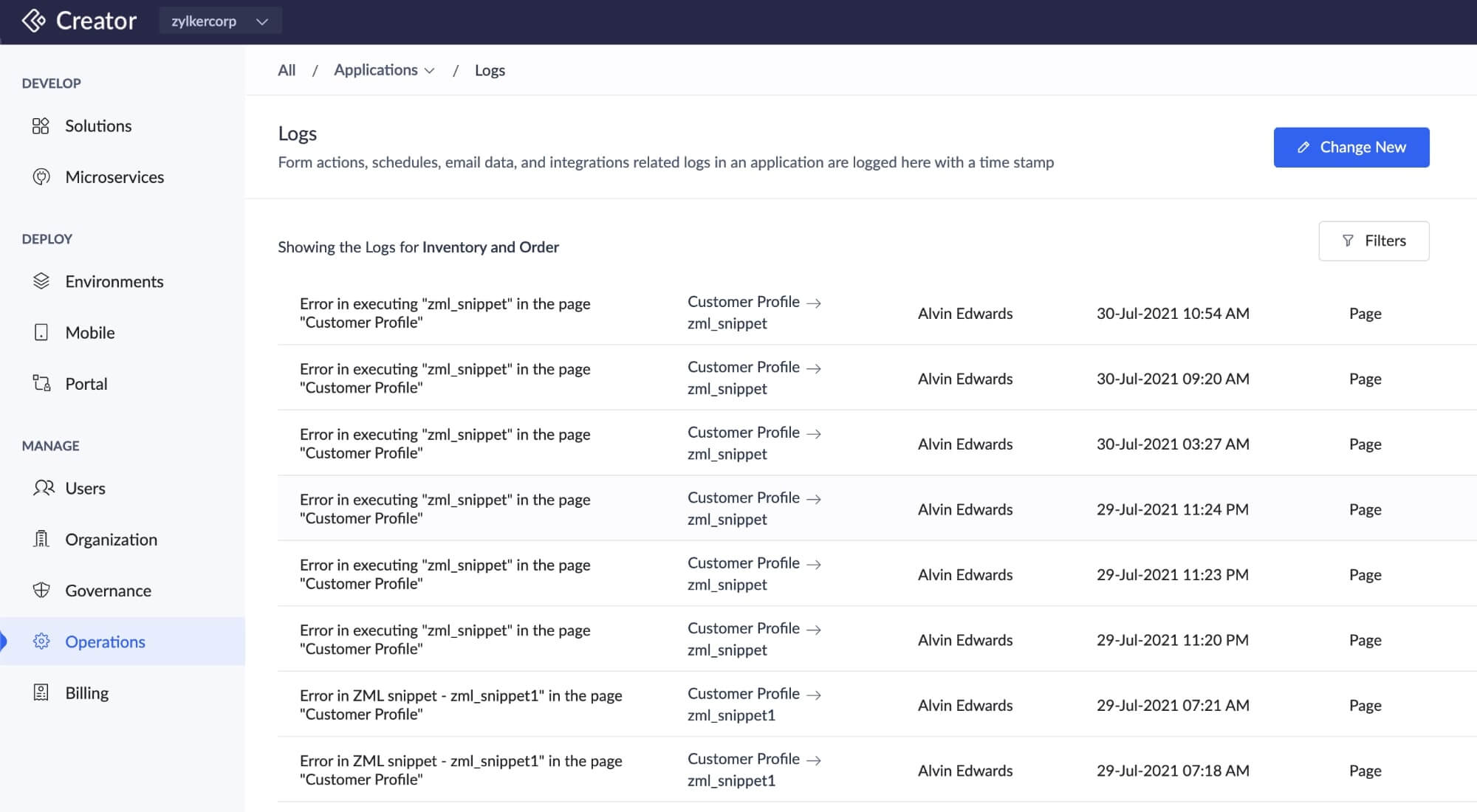 Oversee your business process flows
Get intricate details about every step of the business process flow executions at your company—both input and output.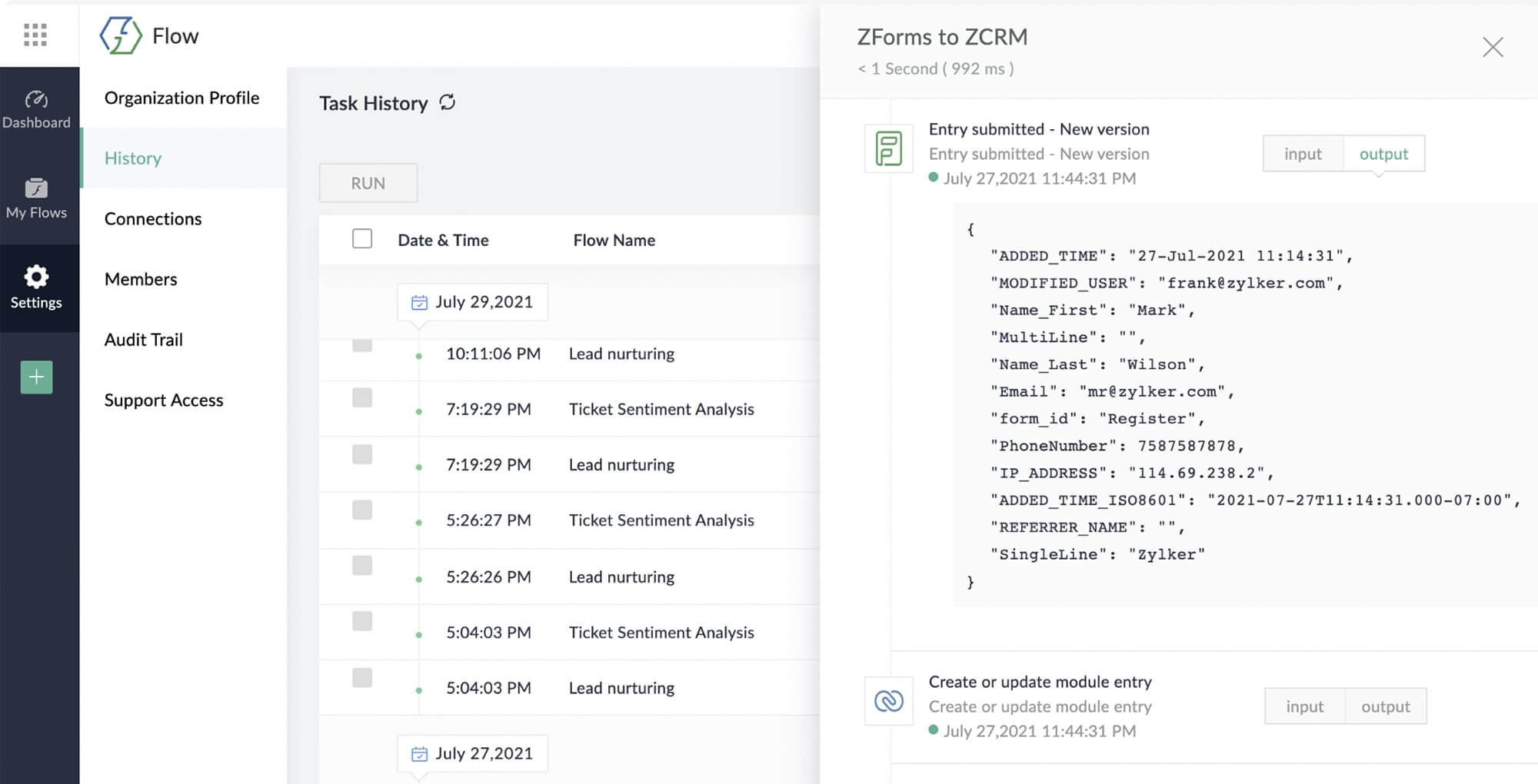 View all access and account activity
See who accessed your views, and monitor their interactions with every record, report, and dashboard.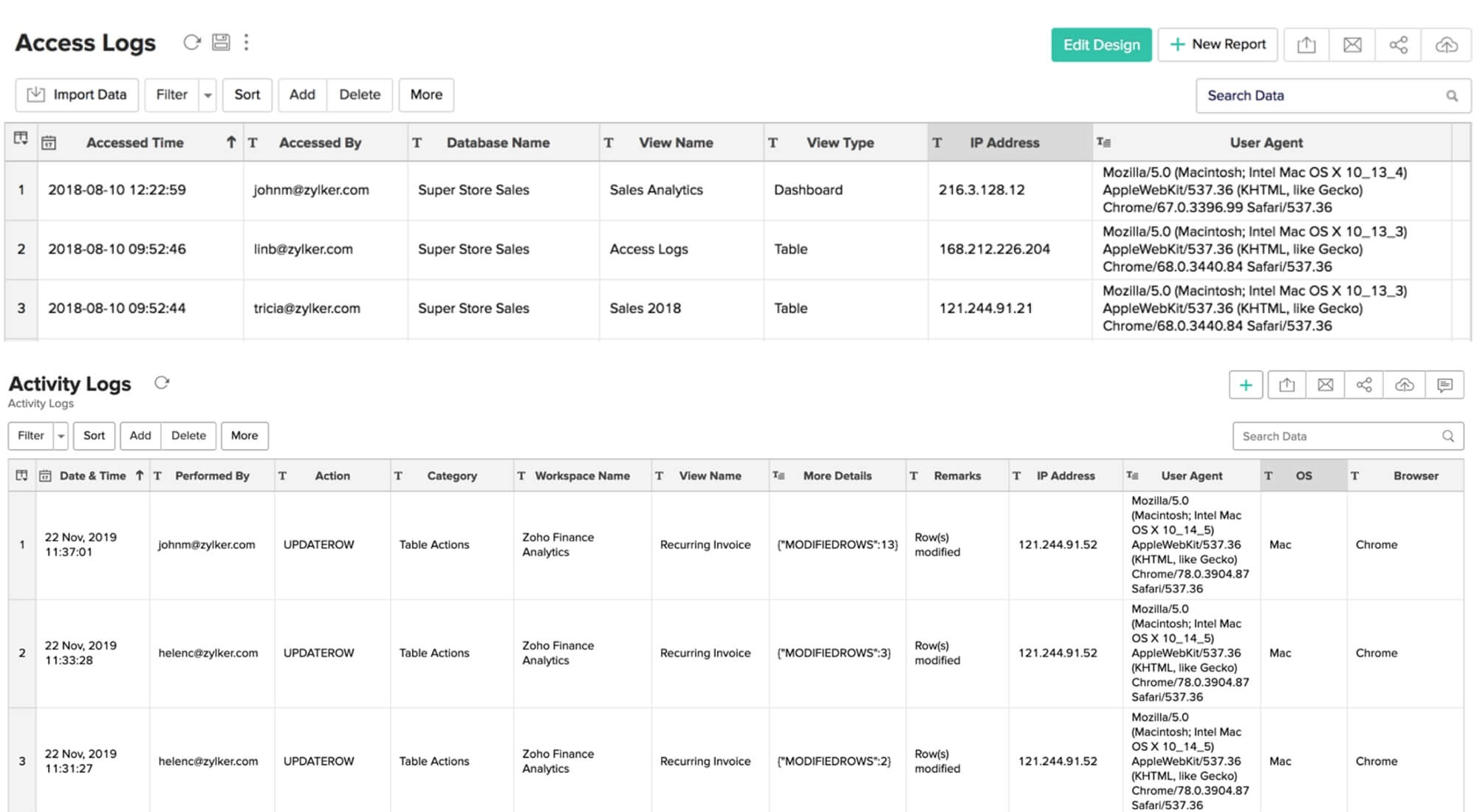 Audit your solutions
Logs are maintained for all the activities performed inside an application. This feature allows you to audit any of the changes made to application records, and the history of print and export actions in reports.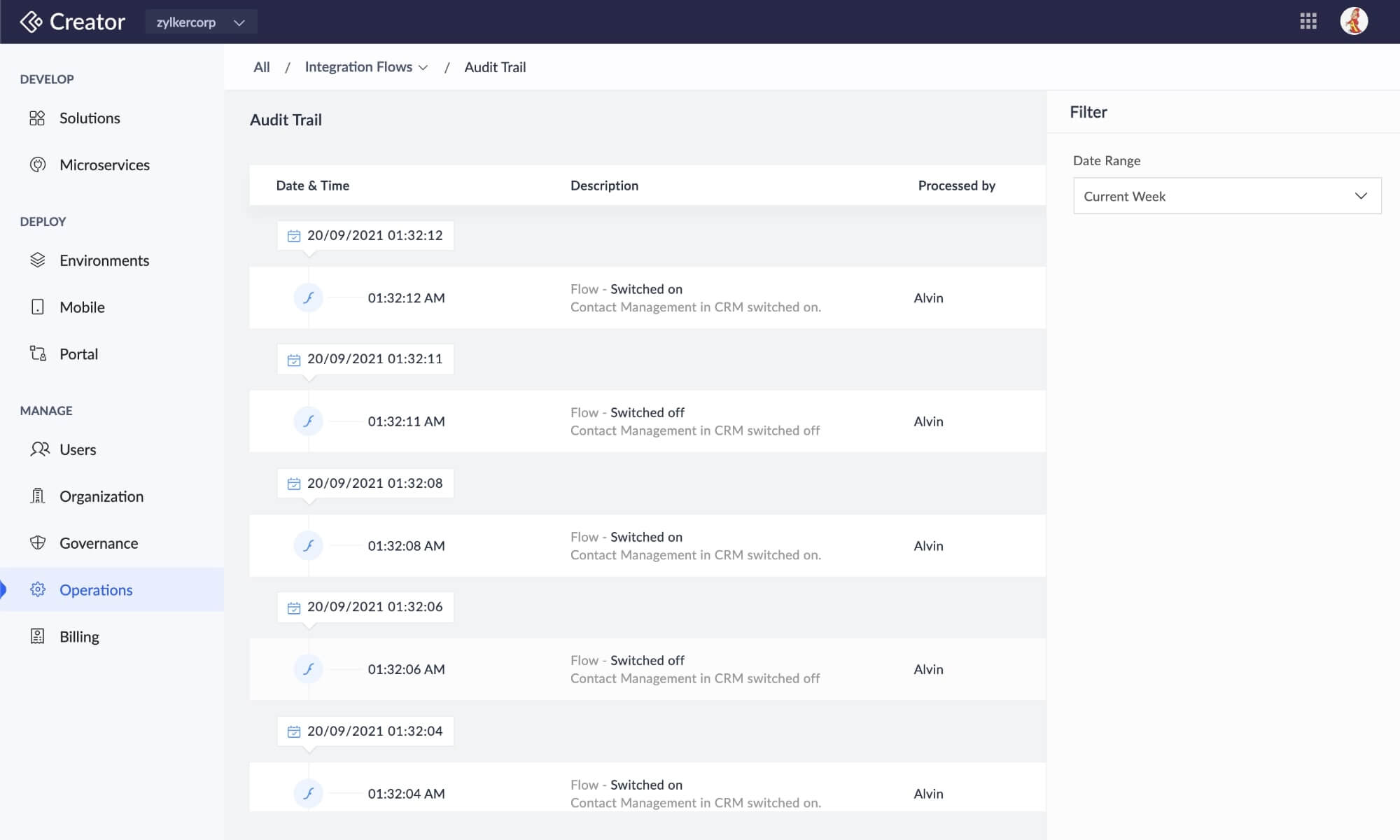 Explore relevant features
Zoho Creator: The low-code platform that offers you comprehensive monitoring tools
Try Zoho Creator now