Bridge the gap between data and app
Bring all of your data to a secure place regardless of where it's stored. Zoho Databridge is an independent utility that helps you automate the import process from your local/hosted database into your application.
Import from local drive

Add data files that are stored on your computer, with supported file formats like CSV, TSV, XLS, XLSV, and TXT.

Import from the cloud

Bring in data from cloud storage services, including Zoho Workdrive, Google Drive, Box, OneDrive, and Dropbox.

Import from API

Call REST API URLs from any third-party app to import whatever data you may need.

Import from database

Pull data from external databases into your application using .accdb and .mdb files.
Zoho Creator enables you to migrate any format data into your application. However, it's best to prepare your data using our guidelines, to ensure a smooth import.
Look-up for data models
Use our AI-powered technology to identify data models, column types, and relationships between models and bring a more logical structure to your application. You can also convert calculations and expressions into corresponding business logic in your application.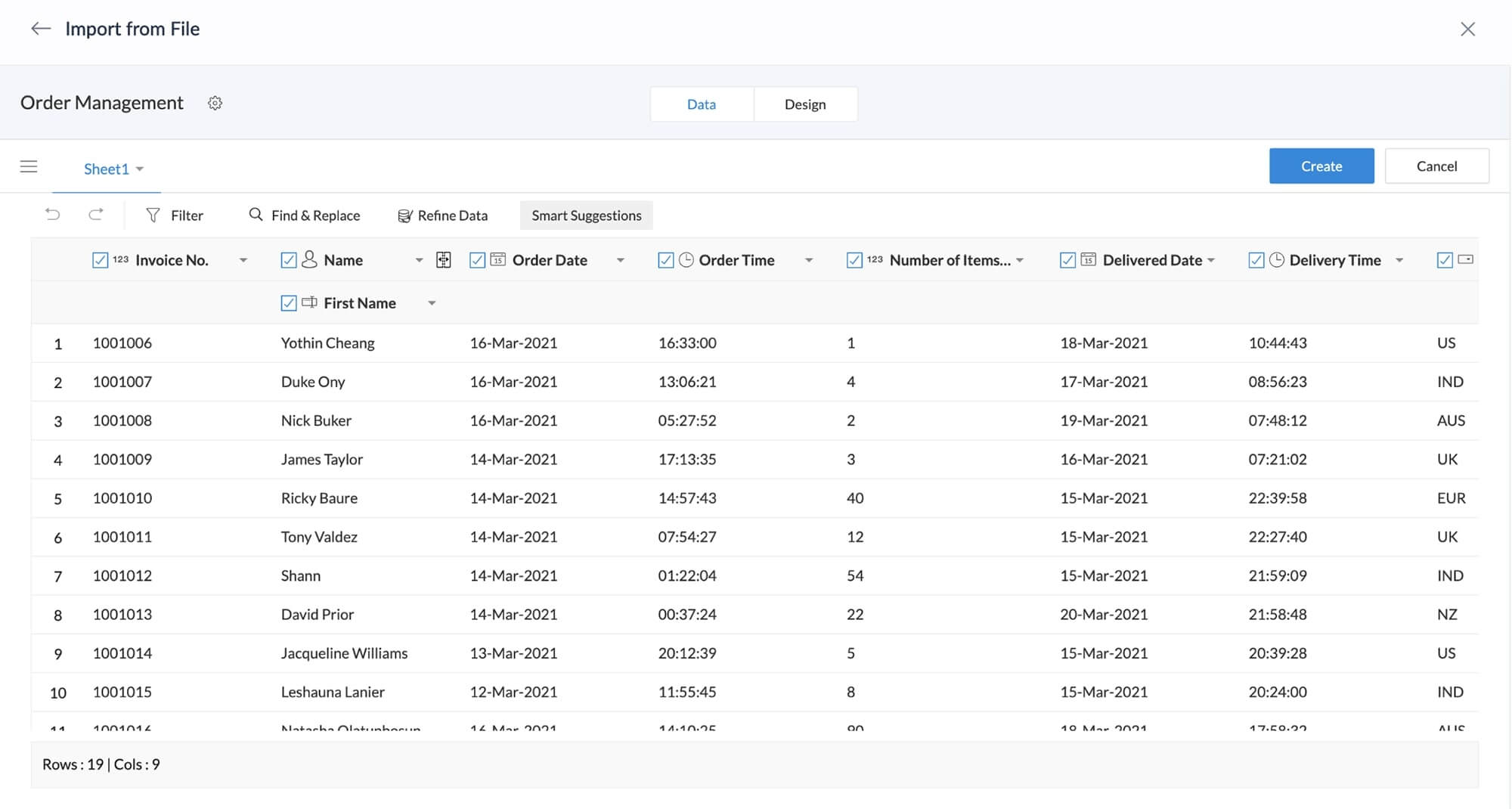 Fix data errors
In addition to model detection, the Creator platform also does smart data cleansing operations on the go. Use the point-and-click interface to:
Fix inconsistent spelling
Spot missing values
Remove duplicate rows
Split and merge columns
Standardize phone numbers
Explore frequency distribution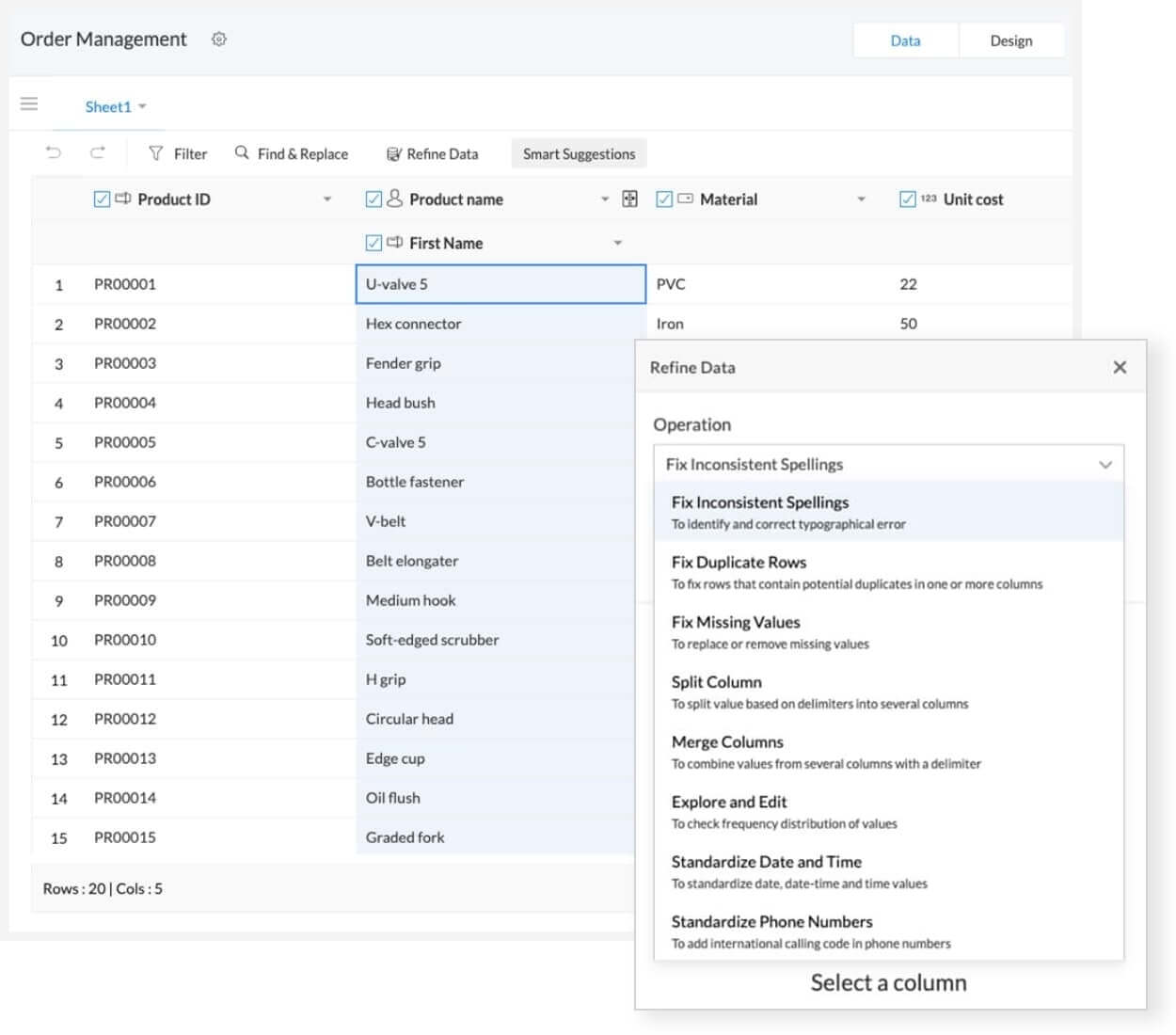 Integrate with a flow
Automate your data transfer with contextual workflows to simplify your integration complications. Set a trigger to reformat your data and help it pass smoothly from one application to another.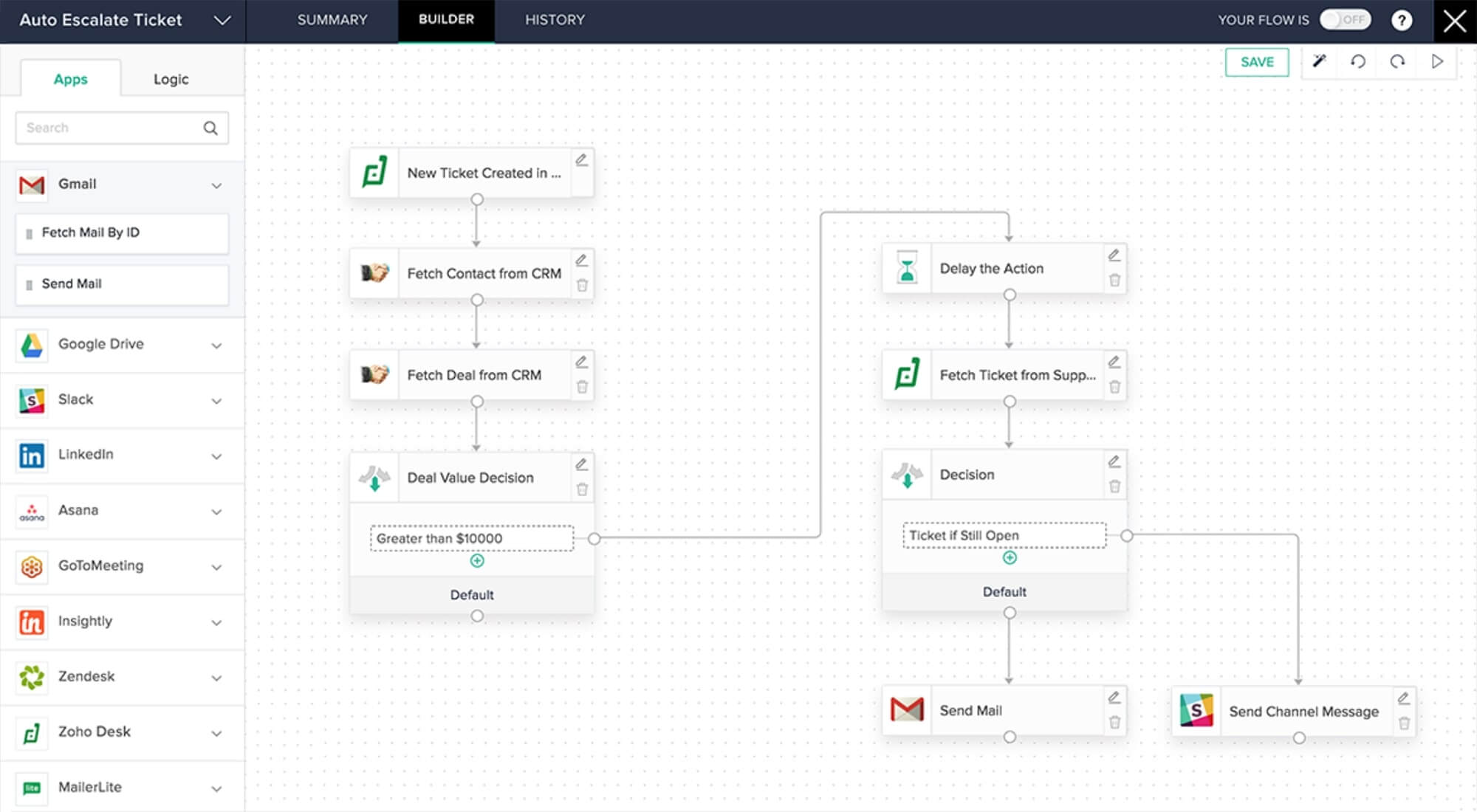 Visualize data to decisions
Analyze your business data with simple and easily customizable charts, gauges, tables, and more. Curate real-time multi-device dashboards and forecast your business trends.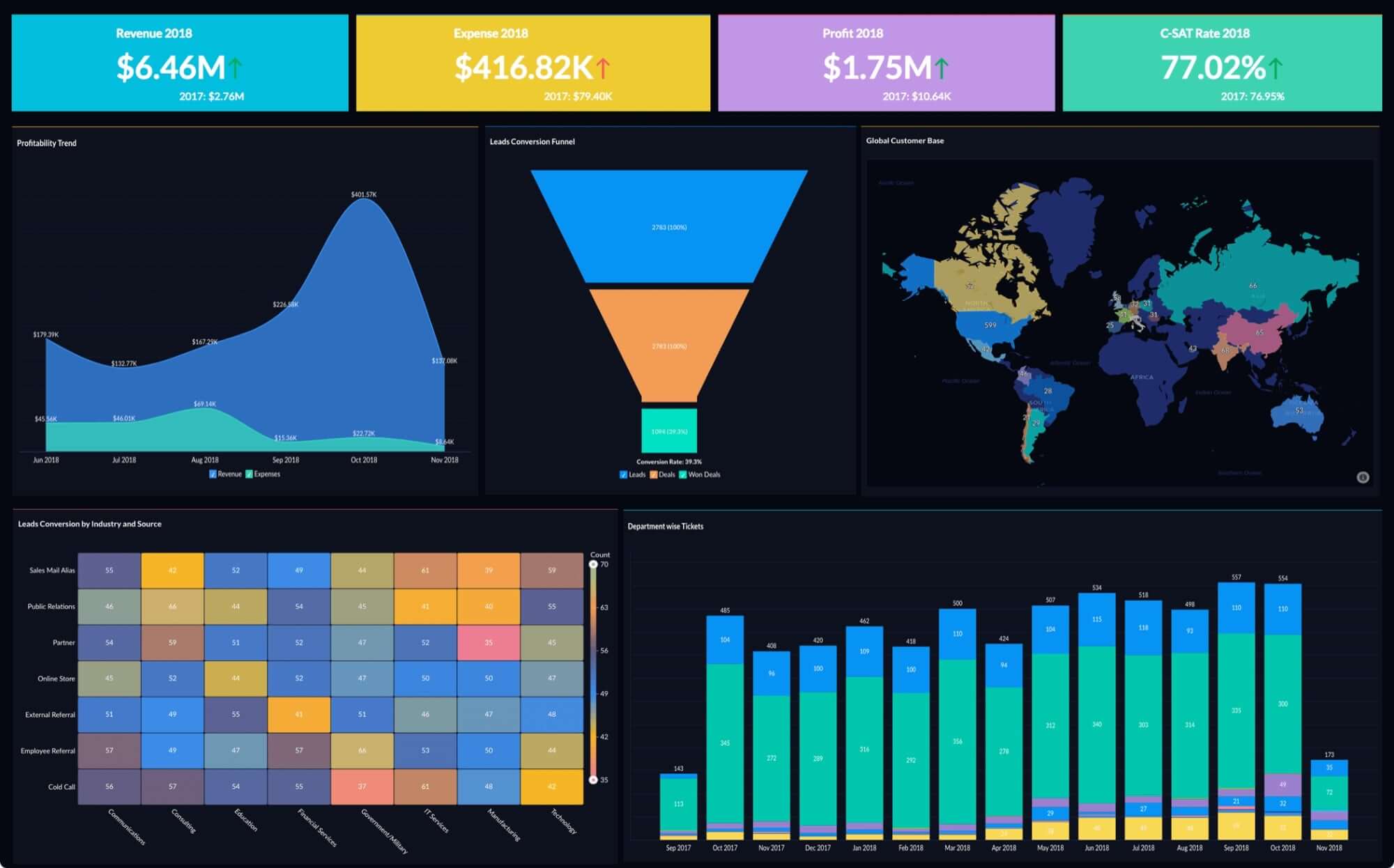 Explore relevant features
Frequently Asked Questions
What is data import?
Data import lets you upload data from external sources, like your computer or a cloud service, to the application.
What is data cleansing?
Data cleansing or cleaning is the process of fixing or removing incorrect, corrupted, incorrectly formatted, duplicate, or incomplete data within a dataset.
How do you clean inconsistent data?
Upon importing your data, Zoho Creator, a low-code platform powered by AI-technology, helps you fix errors like inconsistent spelling, missing values, duplicate rows, and more, through data cleansing.
Is Zoho Creator free?
Zoho Creator is a low-code application development platform (LCAP) that lets you build, deploy, and manage enterprise-grade cloud-based applications. With our intuitive drag-and-drop interface, you can create impressive applications for free, in minutes! Get started on Creator with our 15-day free trial. To learn more, click here.
What type of applications can be built on Creator?
From everyday tasks to complex process automation, you can build scalable solutions with our multiplatform app builder. Create your own app from scratch or get started with our collection of ready-to-use business apps. Click here to download our ready-to-use business applications.