What is Smart Import?
Our Smart Import feature is an AI-powered data import tool. This tool enables users to modify their data while uploading it into Zoho Creator. You can do a variety of operations on your data, from sorting to refining to replacing data in bulk, without having to do repetitive actions.
Learn how Smart Import empowers you and your data
Get a glimpse of the different data enhancement options that you get by using the Zoho Creator low-code platform.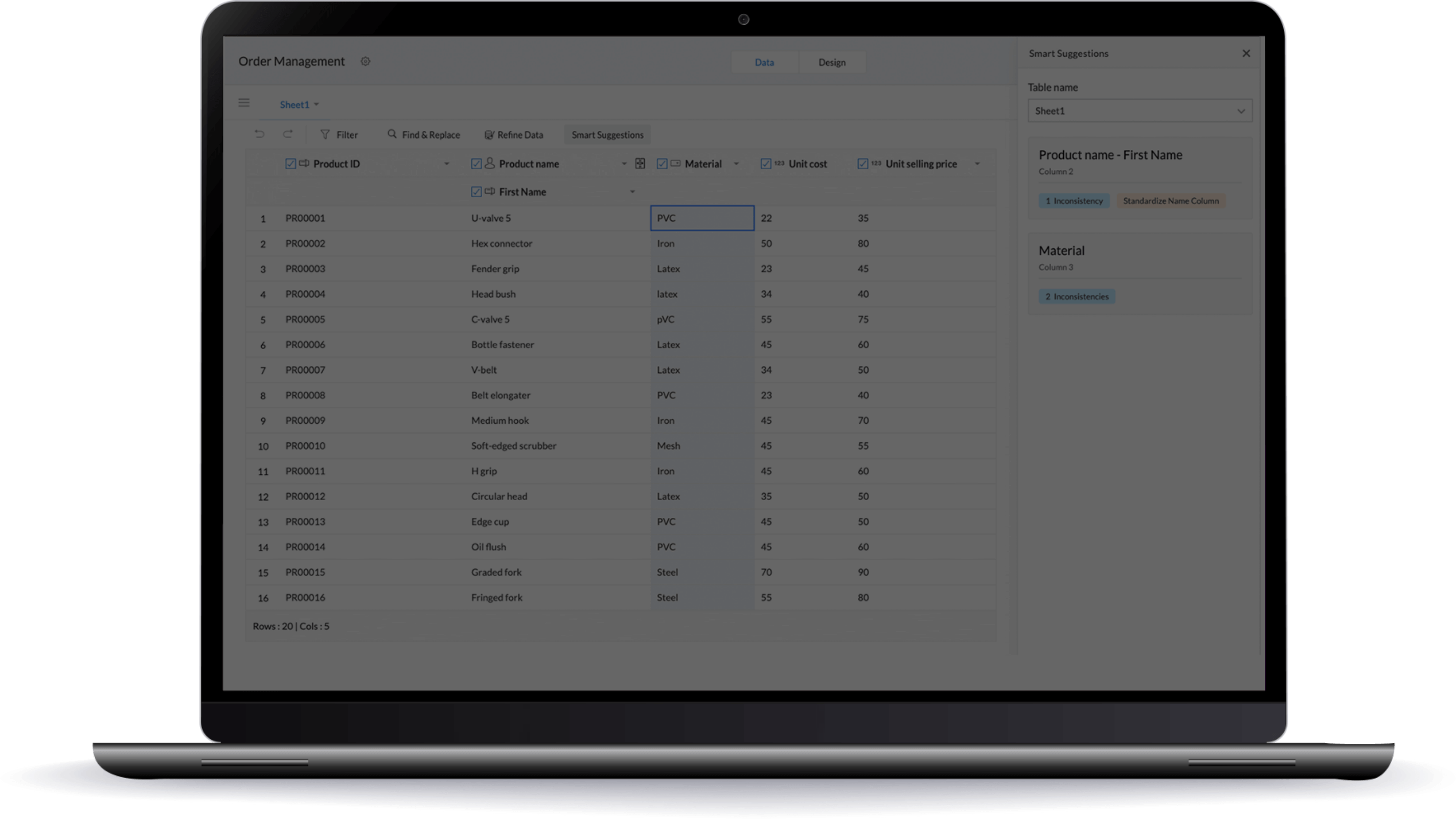 How can Smart Import help you through the data enrichment process?
Skimming off the junk data
The Smart Import tool gives you the option to perform modifications on your data right before refining it. This includes actions like sorting the data for easy segregation, removing those unnecessary rows that you've always wanted gone, filtering out data errors, and more.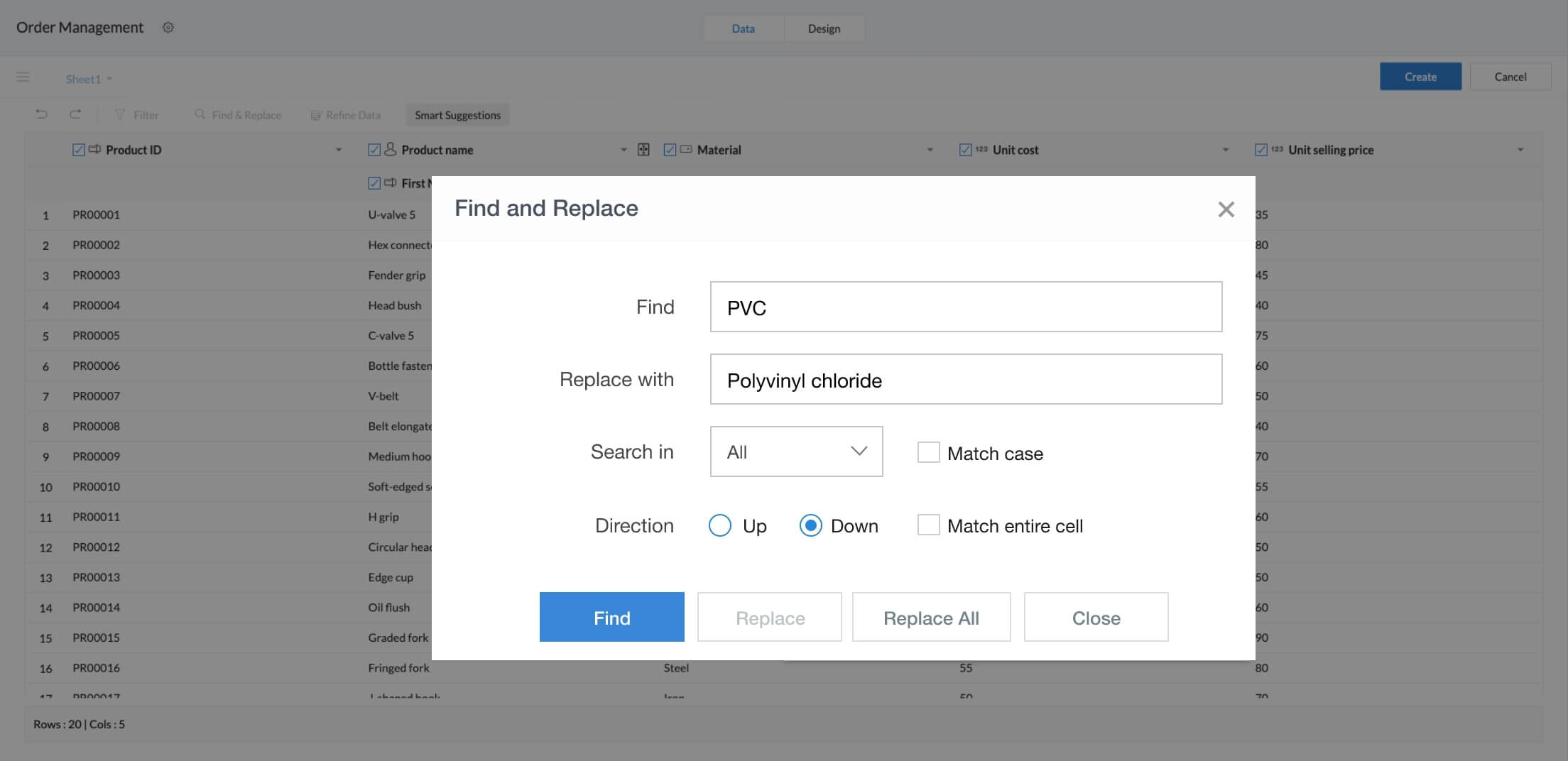 Reinforcing data quality
Zoho Creator has a set of operations that lets you refine your data once the required format is attained. Operations like splitting or merging columns, fixing inconsistent data and missing values, and getting rid of duplicated data throughout your dataset can be executed in just a few clicks.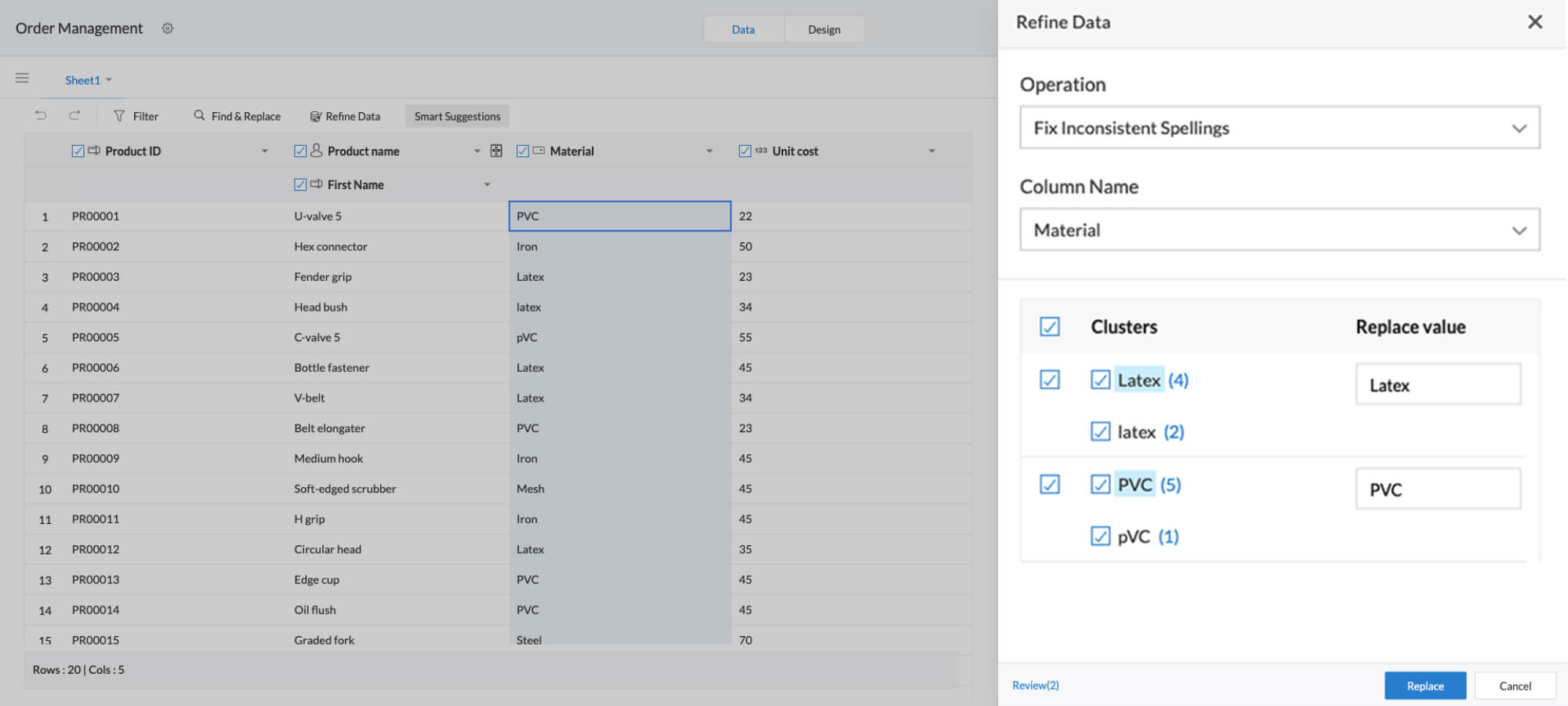 Making smart smarter
You're not alone in your fight against data duplication and discrepancy. Zia (Zoho's intelligent assistant) will help you identify issues like data inconsistency, missing values/blank fields, non-standardized data types, and more.
Let your data speak volumes, visually
Every organization has a trove of data that's just sitting in their systems. Format and transfer your data, regardless of its source—be it public clouds, on-premise systems, or even spreadsheets—to gain business insights and drive organizational growth.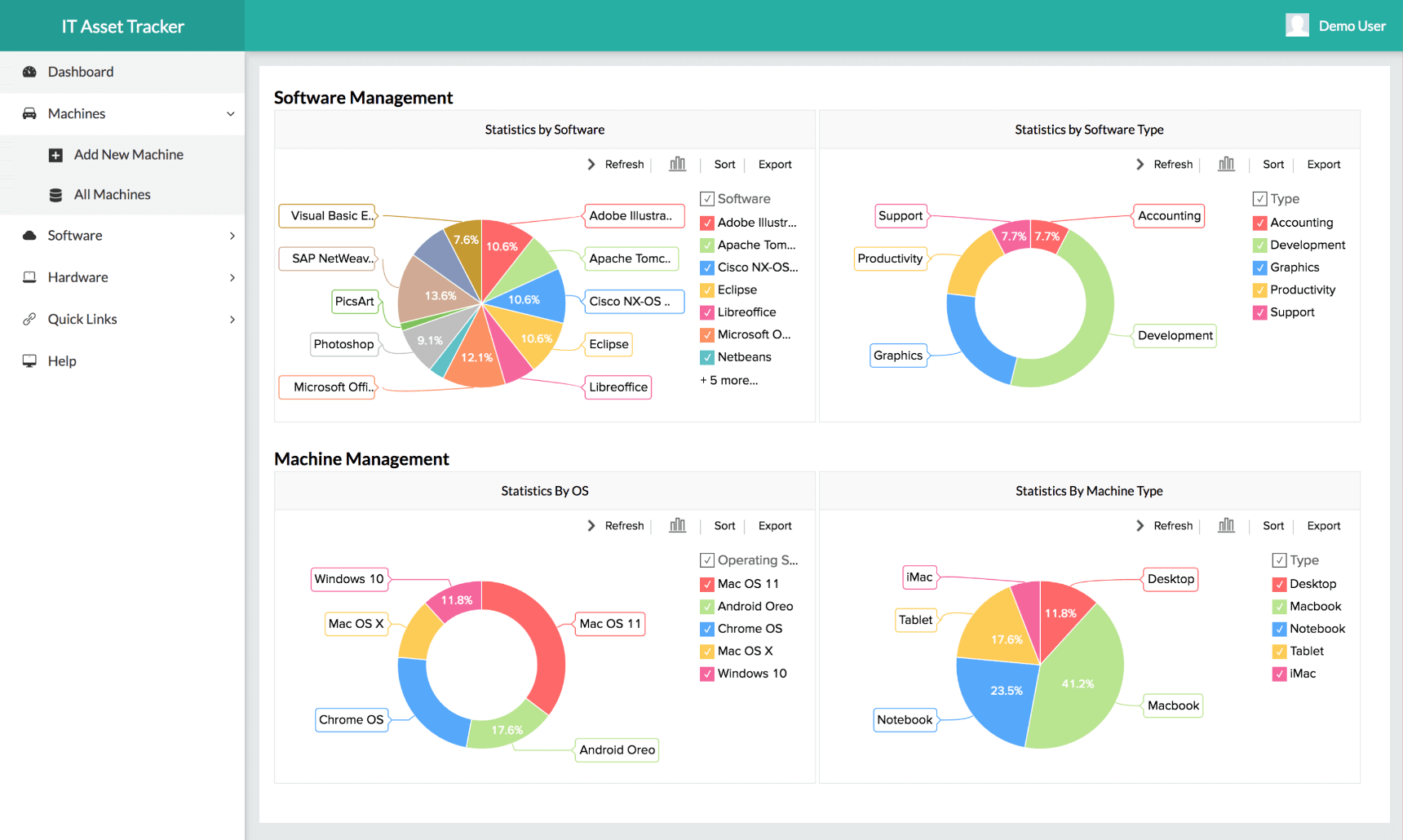 Explore relevant features
Deliver uncompromising data quality with Zoho Creator
Try for free
Frequently Asked Questions
Do I have to subscribe separately for Zia-assisted suggestions?
Zia is built in to our platform, and users can benefit from it even if they are using the basic plan of Zoho Creator.
What is data enrichment?
Data enrichment is the process of identifying discrepancies in data and modifying it so as to improve the quality of the overall dataset.
How can I get started with Zoho Creator?
You can start testing out Zoho Creator by signing up for the 15-day free trial here.
Is my data secure on Zoho Creator?
At Zoho we make sure that all our customers' data is safe. We are a highly certified organization with ISO 27001/27017/27018, HIPAA, and SOC 2 compliance/certification. You can get more details about this here.